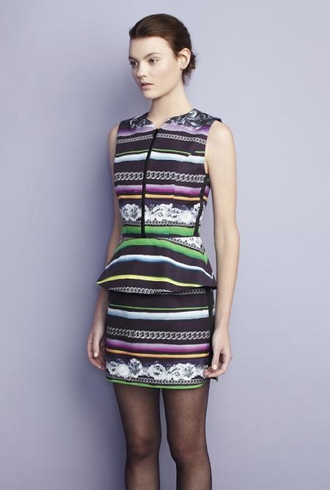 If drop-crotch trousers and camo-print bombers are your idea of basics, then camilla and marc's latest collection will give you plenty of excuses to justify spending entire paycheques in the name of building wardrobe staples.
Their Autumn/Winter offering is named Fundamentals and is filled with a whole slew of pieces and prints that seem immediately at odds with that title. The core print is a stripey mash-up of chains and florals that features first on a mini dress and then on a rather graphic three-piece suit. Elsewhere there are asymmetrical dresses of origami-level complexity, and disassembling the outfit combining a camo-print bomber with matching pants and a camo peplum top would hardly make any of the pieces more fundamental in any day-to-day sense of the word.
More likely is that camilla and marc are getting back to their fundamental design principles, which are bold dresses and covetable separates that serve the utilitarian function of making you look irresistible while sipping cocktails and standing in line for clubs. The thigh-skimming cerulean jumpsuit would be perfect for either activity, as would a black lace top and matching boot-cut trousers — provided you're wearing appropriate underwear. And if you'd rather sink beers than wait in line to get anywhere the cropped pants and military coats will make you the best-dressed person in the bar.
The lookbook is modelled on Australia's Next Top Model alumni Montana Cox, who does actually do a pretty good job of making drop-crotch military pants seem like a necessity.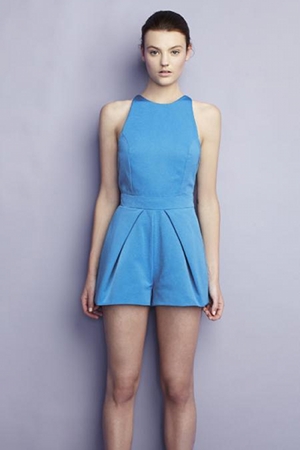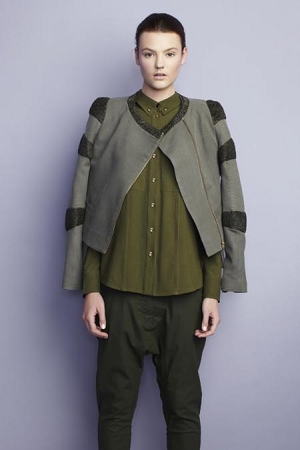 Images: camillaandmarc.com