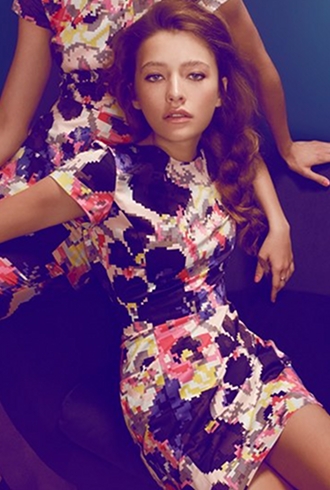 Anyone who had to pay their way through university after mid-2008 will tell you it's a sucky time financially to be young. But being light of wallet and bereft of a steady income doesn't have to mean filling your closet with boring staples – especially when designers do nice things like making diffusion lines that don't suck.
Dion Lee's tailoring-focused diffusion Line II has already proved a wild success, and camilla and marc celebrated its 10th anniversary last year with a youthful, accessible spin on its luxe mainline. Now, Ginger & Smart has joined in the game with 'Akin' aimed at girls over 18 and under 30. Just like Dion Lee and the C&M siblings, they've taken the hallmarks of their brand — here it's eyeball-piercing prints and smooth, billowing silks — and channeled them into pieces with price tags that still make it possible to drop half your weekly paycheque on sashimi and cocktails. Hey, you need somewhere to wear this stuff right?
Akin's first outing is a fun yet polished approached to dressing up. Fun comes in the requisite prints (here, heavily pixilated florals and monochrome shapes) and polish in the refined silhouettes that pervade the mainline. Party dresses are short yet structured, and the trousers are begging to be taken out on the town with a simple pair of stilettos.
All pieces are priced between $129 and $339 and are available on Ginger and Smart's e-boutique. 
Image: Ginger & Smart's Facebook.