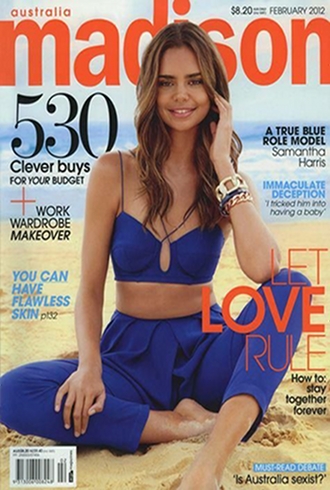 Things are not looking good for the local AU print industry. Fresh off the back of news that Grazia had closed its doors and left a significant number of local industry legends jobless, troubled sister glossy Madison has now announced its own demise.
This pushes the number of empty desks at the now-Bauer owned 54 Park Street offices up to 45, with 15 of those belonging to Madison. Sure brings the chances down to those intending to try their luck at the impending but still significantly understaffed Elle Australia. Elle will be launched under Bauer this September.
Former Madison editor Lizzie Renkert (formerly of rival glossy Marie Claire) told the Sydney Morning Herald last February that it was tough times ahead for fashion magazines, adding that the job was taking a toll on her personal life. But while big publications are sinking like battleships, our niche publications are going from strength to strength. Both Frankie and Russh experienced significant growth last year, and Oyster's recent shift in focus from print to online has been huge.
Here's hoping Elle can blow some fresh air into the more mainstream market.