Miss Vogue's Northern Hemisphere counterpart may have just struck her own career a heavy blow, but the title's antipodean cover star Holly Rose Emery is on the up and up.
On the sun-drenched shores of Bondi Beach, far from the probing cameras of rogue British tabloid paparazzi, the New Zealand-born model does the bronzed Aussie beach babe thing in an entirely age-appropriate way. Christine Centenera is the fashion mastermind behind the shoot's denim and midriff-heavy styling. Local labels Josh Good and Ksubi are featured alongside what looks like the top half of a Burberry trench, and which at the hands of Centenera becomes perfect beach attire. The series was shot by Australia-based photographer Pierre Toussaint.
This year, Holly Rose flew to Sydney for Mercedes-Benz Fashion Week Australia. She is now signed with Chic Management in Sydney.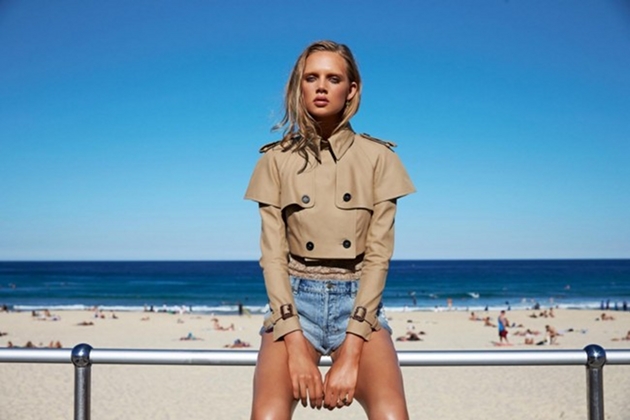 Images: Vogue.com.au