5 Most Flattering Women's Jeans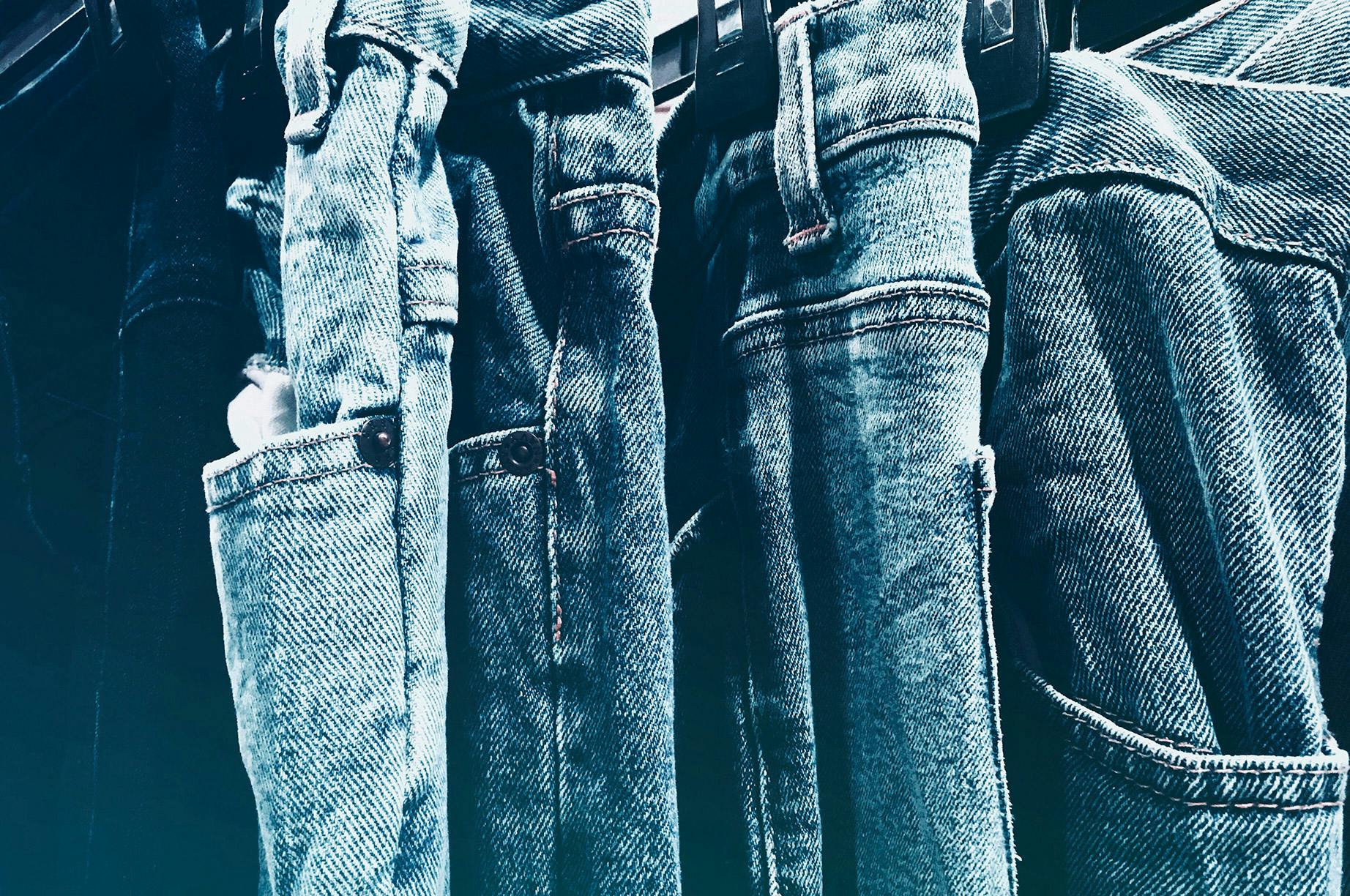 Can you imagine finding a pair of jeans that fits YOU just right, as if it was made for your body? We all need that one great pair of jeans in our fashion arsenal. The right pair of women's jeans can make us feel confident, beautiful, and emboldened. Whether you're on a budget or obsessed with making your buns look good, we have searched high and low to bring you the top 5 so you can pick just the right pair for you.
Hybrid & Co. Women's Butt Lift Skinny Yoga Jeans not only fit perfectly on every body type, but they come in a huge selection of styles and colors that all accentuate your assets. They have the perfect pair for every occasion.
Hybrid & Co. Women's Skinny Yoga Jeans
Finding a pair of Jeans that are both comfortable and help you look amazing can be insanely hard to do. In most cases you end up with a comfortable pair that stretches and sags, or you end up with a pair that looks absolutely stunning on you but they are uncomfortable with no give. The Hybrid & Co. Women's Skinny Yoga Jeans bring you the best of both worlds while allowing you to avoid the pitfalls.
Pros:
Affordable for all budgets so maybe snag two pairs!
Fits all body types
Comes in any color or style you need so you can always have the perfect outfit
Comfortable enough for everyday wear
Flattering for your figure
Cons:
Stretch materials sometimes sag after many washes
Sizing is tricky
If you're looking for waist defining jeans with a classic look, the Levi's 721 High-Rise Skinny Jeans are for you! These womens' jeans will fit you perfectly from waist to ankle. Plus, they come in many washes, colors, and styles to help you show off your beautiful figure and boost your confidence.
Levi's Women's 721 High Rise Skinny Jean
Levi's have been a staple in the jeans world since 1853 and they are still one of the most trusted brands. The 721 High Rise Skinny Jeans have the quality you expect, and they do so in a way that is completely modern. They are perfectly shaped and tapered with just the right amount of stretch. It is hard to find such a versatile pair of womens jeans.
Pros:
Stretchy enough for you to wear comfortably all day
Durable and long-lasting
Trusted brand
Great style selection to meet your needs for any occasion
Consistent quality and reliability
Cons:
Don't have every size but check for yours!
Can fade if not washed properly every time
If you're looking for an amazing pair of women's jeans that will flatter your figure no matter your size, look no further then the Amanda Classic Tapered Jeans by Gloria Vanderbilt. These are made to fit every body type with a style to complement any outfit. Plus, they're so comfortable, you might just feel like you're wearing PJs.
Gloria Vanderbilt Women's Amanda Classic
Finding  plus sized clothes can be hard. How many times have you walked into a store and found nothing that fits? How often do you find your size, only to discover that the cut and construction are not flattering to your curves at all? You will never have this problem with Gloria Vanderbilt's Women's Amanda Classic jeans. They are comfortable enough to wear all day while holding their shape. They flatter all body shapes and sizes, and they are sized by height and waist so you know you are getting the absolute best fit.
Pros:
Flattering on all body types
Classic look and style that can take you anywhere
Sizes not only vary by waist, but by height as well so you can find that perfect fit
Comfortable enough to wear all day or night
Helps to flatten your tummy
They hold their shape throughout the day, unlike other stretch jeans
Cons:
More limited in color and style selection than others
Follow washing instructions carefully to reduce shrinking or fading
The True Religion Stella Low-Rise Skinny Jeans are where you turn to when you are looking for a pair of hip-hugging everyday use and abuse jeans. You don't have to look terrible to run errands. Throw these on and look sexy and confident while out and about.
True Religion Women's Stella
Hip huggers are comfortable and sexy. They can be worn to dress up, or dress down. If you are in the market for a durable pair of jeans that can get you from day to day while looking amazing you need the True Religion Stella jeans. Put them on in the morning with a sweater and flats for a casual yet professional look, and change into a sexy tank top and heels for the club. These jeans will take you anywhere.
Pros:
Durable and long-lasting wash after wash
Well-made so you can feel confident in knowing they are worth every penny
Flattering and slimming so even on your bloated days you can feel sexy
Trusted brand with reliable customer service
Comfortable all day long
Cons:
Do not come in plus sizes
Expensive
The slimming tummy panel and variety of designs will make the LEE Women's Relaxed Fit Monroe Jeans your go-to for day to day wear. These are perfect for enhancing your shape while still keeping it casual. You don't have to choose between comfort and fit when you wear these jeans.
LEE Women's Classic Relaxed Fit Monroe
Relaxed fit jeans are the epitome of comfortable and casual. They can also be body sculpting and help you look your best. The LEE Women's Classic Relaxed Fit Monroe jeans have an instant slimming effect. They are also comfortable and allow you to keep the relaxed and laid back vibe you are going for when wearing this style. If you like the look of boyfriend jeans but want the slimming of a tummy panel, these are for you!
Pros:
Slimming and sculpting so you never have to wonder how you look in these jeans
Variety of styles to suit your mood
High-quality construction to last a long time
Versatile enough for day to day wear
Trusted brand with a great reputation for quality
Cons:
Do not come in plus sizes
Not as stretchy as some competitors