The Best Brow Pencils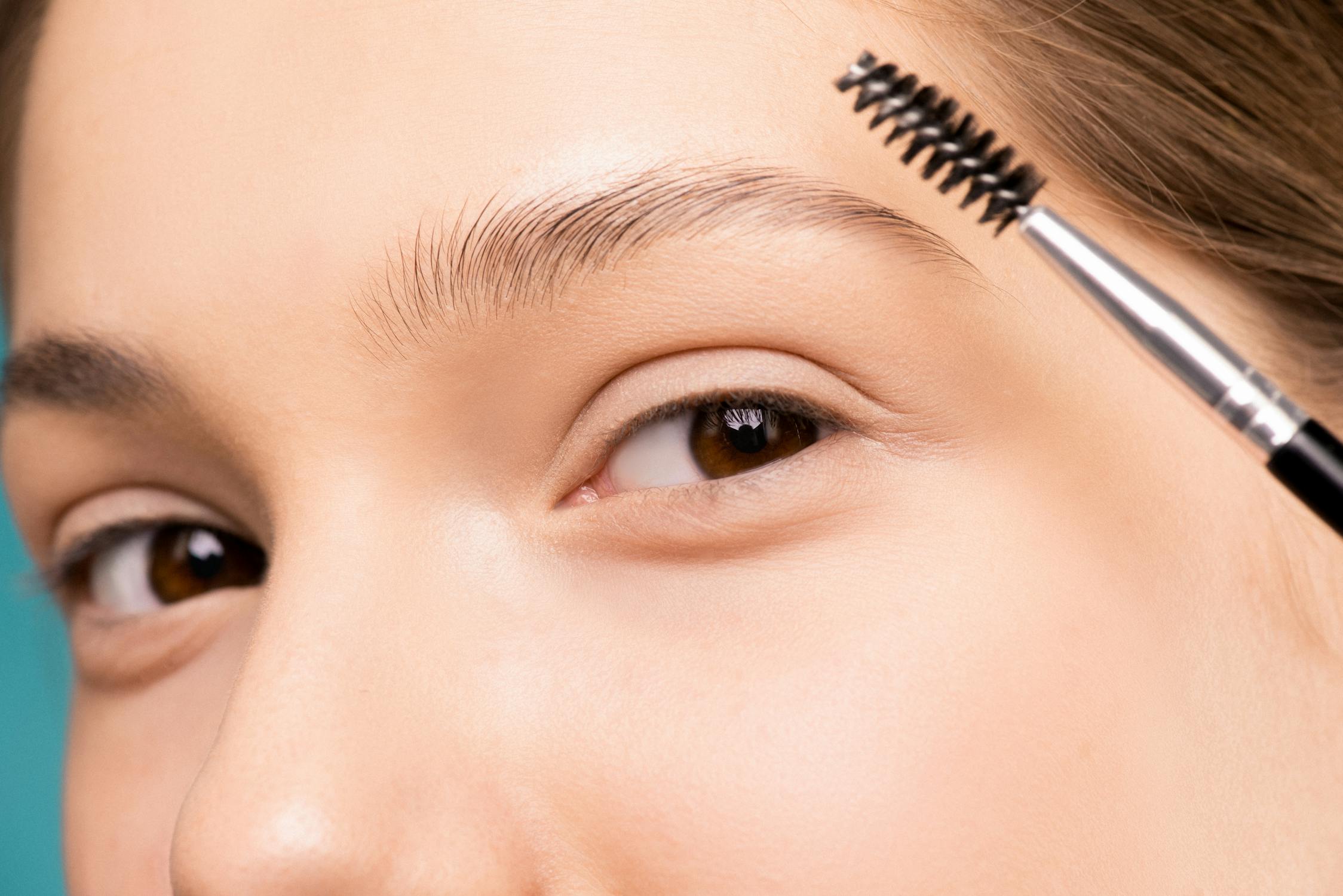 Very few physical features are more important to a woman than her eyebrows. Having good brows can make your whole face appear younger and more put together. On the other hand, badly groomed brows can age you and make you look tired. It can be hard to keep them groomed right between waxing or threading appointments. The solution? Brow makeup. We did the dirty work and found the best brow pencils available today, so read on to see which pencils we've deemed as the best to get you brows that wow.
Maybelline Total Temptation Eyebrow Definer Pencil
When you're looking for a good brow pencil, you may run into the same issues over and over again. You find the perfect pencil for definition and shaping, but it lacks in its ability to shade them out for a natural look. With Maybelline's Total Temptation Eyebrow Definer Pencil, you get the best of both.
The Maybelline Total Temptation Eyebrow Definer Pencil has two sides. One side is a pencil that shapes and defines your brows to perfection. The second side is a little brush tool that shades and blends them until they not only have the perfect shape and color but also look totally natural. You no longer have to choose between the natural look or a defined look.
Pros:
Affordable
Brush tool attached so you can't lose it
Easily achieve amazing shape and definition
Make your brows look natural
Easy to use
Cons:
Not many colors
A little harder to use for beginners
NYX PROFESSIONAL MAKEUP Fill & Fluff Eyebrow Pomade Pencil
Are you on the hunt for a worthy and professional eyebrow pencil that is good enough to be used by the pros but easy enough to use for a beginner? Look no further. The NYX Professional Makeup Fill and Fluff Eyebrow Pomade Pencil gives you the professional quality of a pomade with the ease of use of a pencil.
Brought to you by NYX, the double-sided Fill and Fluff Eyebrow Pomade Pencil is an eyebrow tool that has a retractable pomade pencil at one end and a soft fluffing brush on the other end. Pretty cool, right?  It comes in a larger range of colors than some competitors to match your perfect shade, and it's really easy to use. The pomade side fills your brows in nicely while the fluffing brush helps you shade and fade them out for face defining brows.
Pros:
Easy-to-use
2 tools in one make this product a great value
The pomade-like formula is perfect for creating great brows
Vegan friendly and no testing on animals
Several shades make it easier to find the right one
Cons:
Doesn't last as long as some others. You will need to reapply.
Costs a little more than others
NYX PROFESSIONAL MAKEUP Micro Brow Pencil
An artist cannot paint a thin line on canvas with a brush meant for painting houses. The same concept applies to eyebrow pencils. Sometimes you need super precise control. You can achieve these tiny, natural looking lines with the Micro Brow Pencil from NYX.
The NYX Professional Makeup Micro Brow Pencil is the most precise tool you can get to perfectly customize your brows. Get every little hair just right with the super-fine pencil tip. Follow that up by using the brush on the other end to really brush them out and blend. You can't go wrong with this brow pencil.
Pros:
Super precise
Easy to create fine details
Affordable
Several shades to choose from
Vegan-friendly company
Cons:
Takes longer to do your brows
There is a bit of a learning curve for beginners
L'Oreal Paris Makeup Brow Stylist Definer Waterproof Eyebrow Pencil
A little rain or snow does not stop your life, however, it can mess up your makeup. The last thing you want is for your brows to melt off with a bit of water or sweat. No need to worry when you get the Brow Stylist Definer Waterproof Eyebrow Pencil from L'Oreal Paris.
Best Waterproof Brow Pencil
The L'Oreal Paris Brow Stylist Definer Waterproof Eyebrow Pencil features an ultra-thin self-sharpening tip that allows you to be precise while shaping and filling your brows out to beautiful perfection. The brush at the other end lets you blend it out well. The waterproof formula gives the final product staying power throughout your workout, walk in the rain, or just a regular day at work.
Pros:
Waterproof
Double-sided with a great brush
Goes on smooth
Self-sharpening feature makes it maintenance-free
Perfect for filling in gaps or sparse areas
Cons:
Takes time to apply
Not as cheap as others
Frequently Asked Questions
What are the different types of eyebrow pencils?
There are pencils with a pomade-like formula, pencils that need sharpening, and retractable pencils that have a more creamy texture.
Why use a pencil over a pomade?
Pencils give you more control than a brush with a pomade. You also don't have to worry about using too much product.
What do I need to look for to find the right brow pencil for me?
You need to pay close attention to color and shape. Do you need a tiny tip to fill in tiny gaps, or a wider tip to do your whole brow? The wrong color will leave your brows looking splotchy as well.