The 4 Best Vitamin C Serums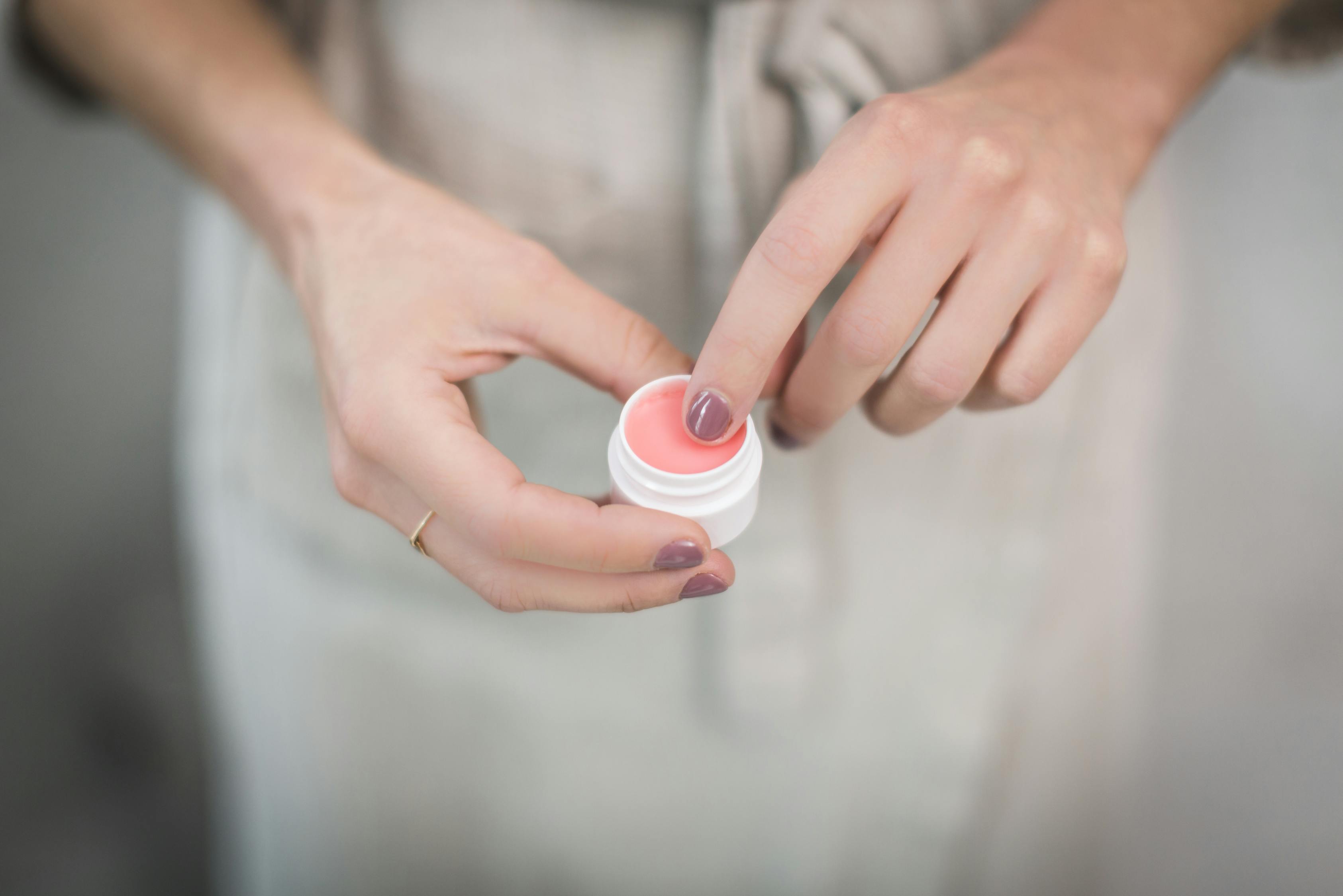 You don't need to have suffered from scurvy to know that vitamin C is kind of a big deal. Historically, we've limited our concern to the realm of nutrition, but we're now learning that when it comes to skincare, vitamin C is something of a superstar. In recent years, vitamin C serums have made a splash in the industry, and with good reason. Thanks to the vitamin's antioxidant properties, these serums help boost collagen production and fight molecular damage from free radicals and aging. The result? A smoother, more youthful complexion with a subtle, summertime glow. If you're lucky, these serums may also help reduce acne scars. Here we've gathered our four favorite options, ranging from the affordable to the ineffable.
Olehenriksen Truth Serum
If you're looking for rapid, drastic results, it may disappoint. But if your skin is sensitive, or you're okay with seeing gradual improvement, this is your serum.
Skin is a delicate, tender thing, and we ought to treat it as such — especially the skin on our face. So if you're trying to find a mild vitamin C serum that won't irritate sensitive skin or exacerbate existing inflammation, the Olehenriksen Truth Serum is a good choice. Rather than utilize ascorbic acid directly like other serums usually do, this one is made with Vitamin C derivatives. These derivatives are less acidic, and the pH of the resulting serum is higher. While this may mean it's not as effective as its more extreme counterparts on the market, it also presents a legitimate alternative to those who are prone to irritation from similar serums.
Aside from aloe, grapefruit seed extract, and and green tea extract, it also contains tocopheryl acetate, which is one of the eight forms of vitamin E. It is commonly utilized in skincare products, primarily for its antioxidant effects.
Pros:
Lightweight and not greasy
Mild, pleasant citrus scent
Usually absorbs well
Cons:
Fragrance may irritate some
Contains artificial coloring
The Ordinary Vit C Suspension
Maybe you're eager to experiment with vitamin C serums but wary of the cost.This one invites you to try it out without emptying the coffers
To keep their formulations stable, most companies produce vitamin C serums that are either water-soluble, or water-free with silicone-suspended bases. This one fits into neither category. Free from alcohol, nuts, oil, silicone, gluten, and even cruelty, it stands up to ethical scrutiny, too. Though we wish "free" was also a term that also described the price, we can hardly complain, considering it's as close to free as you're going to find for such an effective vitamin C serum.
The formulation contains 23% pure L-ascorbic acid as well as 2% hyaluronic acid spheres. In conjunction with the exfoliative sloughing that the vitamin C provides, these spheres help smoothen out the skin's surface. The effect is pretty intense, so be careful during your first few applications, and consider doing spot-testing to be sure you can handle it well.
Pros:
Made in Canada
Vegan formulation
May fade acne scars noticeably
Impressive price for the quality
No parabens, sulfates or phthalates
Cons:
Gritty consistency
Poor absorption make it better for nighttime use
Mad Hippie
If you're looking to make ethical consumer decisions while in your pursuit of beauty, this environmentally-friendly serum waits for you at that intersection
Having earned a "super safe" rating from the Environmental Working Group's Skin Deep organization,  Mad Hippie offers consumers an effective option that also leaves a minimal footprint. Unlike other serums that typically utilize L-ascorbic acid (LAA) or magnesium ascorbyl phosphate, this one offer a sodium ascorbyl phosphate (SAP) base. This active form of vitamin C is the most stable, so the result is an oil-free, water-soluble formulation that can last longer than most before oxidizing. SAP is more gentle than LAA, and it has proven its efficacy in reducing acne in clinical trials.
Still, it's not perfect. When compared to LAA and MAP, Mad Hippie's main active ingredient, SAP, is not as good at stimulating collagen synthesis, which helps us get that warm, summery glow. So with this one, it's a matter of prioritizing. If you have acne, this form of vitamin C work really well for you. If you don't, you may want to look towards other options that'll stimulate collagen production more effectively.
Pros:
Can be used any time of day
Also has vitamin E and ferulic acid
Dries quickly
Neutral scent
Cons:
Contains superfluous ingredients
May dry skin out a bit
Drunk Elephant C-Firma
Look, we know it's hard to justify the cost, but for those who it works for, it's like ambrosia from the goddesses of skincare.
Could it be true? The fabled fountain of youth that those brave explorers crossed the world in search of — was it hiding, the entire time, in the snout of a drunken elephant?
Well, no. This isn't the fountain of youth. But it is a damn good product. The attitude some take towards it is this: yes, it's expensive, but a high-quality product is an investment. If the appearance and health of your face's skin is worth that investment, then it makes sense to splurge on something that truly works.
Drunk Elephant's C-Firma is made with a 15% complex of LAA, ferulic acid, and vitamin E that helps replenish epidermal lipids. It's packed with antioxidants, nutrients, and enzymes derived from fruit. All of this helps mitigate damage from environmental toxins, pollution, and photoaging. In other words, it's great at reducing dark spots and improving the appearance of wrinkles. By all accounts, it works quickly, too. You can expect to see results within two weeks, and sometimes much faster. Some report a radiant glow, while others admit to more modest results, like the reduction of acne scars.
Pros:
A little bit goes a long way
Made in the USA
Doesn't give skin an orange tint
Cons:
Seriously, it's expensive
Frequently Asked Questions
What's the difference between vitamin C and ascorbic acid.
Nothing. Ascorbic acid is vitamin C. It can get confusing when technical, scientific nomenclature is used interchangeably with common names. Rest assured, though, that ascorbic acid and vitamin C are the same thing.
With that said, there are various forms of vitamin C, most commonly ones that fall under the umbrella of mineral ascorbates. These include sodium ascorbate and magnesium ascorbate, which help formulate some of the products we've included on our list.
How do I know which vitamin C serum will work for me?
It's partially a trial-and-error process. You may find that what works for most people doesn't work for you, or vice versa. But as far as picking a product in the first place goes, you'll want to choose a serum with a form of vitamin C that may work for you. If you have sensitive skin, you'll probably want formulations with a higher pH, as these are less likely to irritate or inflame the delicate epidermal layer. These tend to be less effective, but also less harsh. Products with a lower pH, typically around 3.5, tend to be very effective for those who can handle them.
Can vitamin C serums be dangerous? What are the risk?
There are certainly risks to using vitamin C serums, and the more familiar you are with them, the better. In general, they're considered safe, and there's a growing body of evidence (including many clinical trials) that verifies its safety for use on human skin. That said, some believe that vitamin C may interact with other compounds in the environment to produce a pro-oxidant (rather than antioxidant) effect. While this point is debated, more evidence currently points to ascorbic acid's safety than to its dangers.
With that said, you may experience some itchiness, redness, irritation, or maybe peeling when you start using it. These products are, after all, acidic. These side effects may be normal, but they could also indicate that the product is too harsh for you.