The Best Curling Irons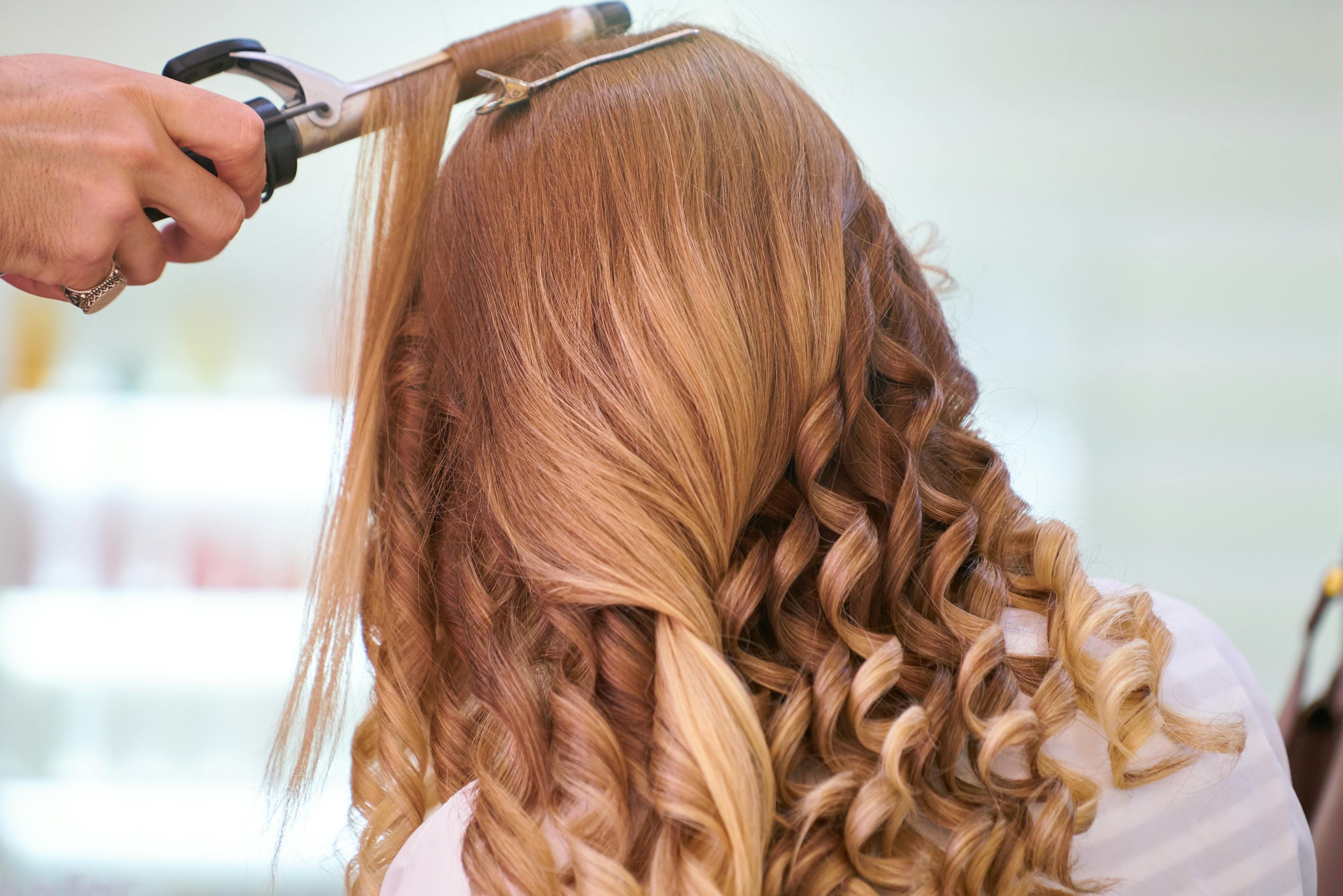 Styling your hair can be so much fun when you have the right tools. There are so many styles and techniques to choose from, and no two people have hair that looks the same. You can create beachy waves, tight little spiral curls, or curl ends to look healthier, and more to get the look you want. But if you get a sub-par curling iron, you'll fuss around trying to create a look that just falls flat. So make sure you get one that truly performs. Here are the 5 best curling irons to meet your needs.
INFINITIPRO BY CONAIR
More often than not, you will need multiple curling irons to be able to create different sized curls in your hair. However, there is one curling iron that gives you the option to create any type of wave or curl you are looking for.
The INFINITIPRO BY CONAIR Tourmaline Ceramic Curling Wand is an excellent tool. The barrel starts at a full 1" and tapers to 1⁄2" so you can choose between curl sizes just by changing which part of the wand you wrap your hair around. It is made of ceramic and is completely clamp free, which helps you prevent damage to your luscious locks. It also reduces frizz and adds shine. There are 5 heat settings, each with instant heat action. It only takes 5 seconds to go from room temp to 400 degrees. For added safety, there is an auto-shutoff feature as well.
Pros:
Heats up quickly so you can avoid wasting time
Shuts off automatically to protect you, your home, and your family
Versatile
Affordable
Damages your hair less than other products
Cons:
No clamp means you have to actually pull your hair around the barrel manually
Xtava 5 in 1 Professional Curling Iron and Wand Set
Isn't it annoying to buy a ton of different tools? Do you have room for 5 individual curling irons? I know I don't. Now you don't have to. There is a curling iron set that comes with 1 base and 5 attachments, allowing you to store it all together in a more compact way while still getting the benefits of all the different styling tools. The Xtava 5 in 1 Professional Curling Iron and Wand Set is that set.
The Xtava 5 in 1 Professional Curling Iron and Wand Set comes with 5 attachments that can be used on the base. The base has a digital temperature gauge that lets you choose your heat from 250-410 degrees. The 5 attachments include a 0.3 – 0.75 inch tapered clipless barrel, a 0.7 – 1 inch tapered clipless barrel, a 0.7 – 1-inch barrel with a clamp, a 1-inch barrel with a clamp, a 1.25-inch barrel with a clamp, and a heat resistant glove. Everything you need to style your hair. But, be careful, there are no cool tip attachments on any of the barrels.
Pros:
Full heat resistant glove for your protection
Versatile
Great value
The digital temp control makes it easier to control
The ceramic allows your hair to get the curl you want while being much less damaging to your
Cons:
You have to keep track of all of the attachments
Switching attachments can be annoying
REMINGTON Pro 1″-1.5″ Pearl Ceramic Conical Curling Wand
The big wave look is in. Everyone loves to get that "just out of bed" or "fresh off the beach" look. It is harder to get than it seems, though. There are sea salt sprays, round brushes, and other random tools that are all made to create that effortless style. However, with the right curling iron that does not need to be a concern. Just curl and go with the REMINGTON Pro.
The REMINGTON Pro 1″-1.5″ Pearl Ceramic Conical Curling Wand is an amazing tool that allows you to create the loose waves that you want quickly and easily. The crushed pearl infused ceramic barrel provides even heat that leaves your hair smooth and soft. The digital temp controls allow you to keep a tight rein on how much heat you're putting on your hair, which ensures you are damaging your hair as little as possible.
Pros:
The heat-resistant tip gives you more control
Smooths your hair
Prevents your hair from heat damage
Affordable
Easy to read and use the digital temp control
Cons:
Not very versatile, it doesn't give you much variety
No clamp
Bed Head Curlipops Spiral Curling Wand
Those coveted tight curls are possible when you use the Bed Head Curly Pops Curling Wand.
Best for Making Tight Curls
The Curlipops Spiral Curling Wand from Bed Head is shaped specifically to allow you to wrap the hair in a way that creates perfectly spiralized curls easily and quickly. It heats up to a max of 400 degrees quickly so you can get your hair done fast. The tourmaline ceramic prevents damage, and the 6' cord resists tangling.
Pros:
Dual voltage for ease of use
The special design looks fun and works well
Spiral curls are a part of many hairstyles
Affordable and comes with a glove
High heat
Cons:
No temp control, you only get one option
No clamp
BaBylissPRO Nano Titanium Spring Curling Iron
The average curling iron heats up to around 400 degrees. That is a perfectly respectable temperature, and usually works out great. However, sometimes you need a higher heat setting to really get the results you want. This is where the BaBylissPRO Nano Titanium Spring Curling Iron comes in.
The BaBylissPRO Nano Titanium Spring Curling Iron has 50 heat settings, allowing it to meet your exact needs. The Sol-Gel ceramic technology is super smooth and helps you to have frizz-free curls that have lots of bounce and shine. It comes in several sizes, giving you the variety you crave. It raises the temperature to up over 450 degrees, giving your curls the staying power you need.
Pros:
Gets hotter than most others which helps curls stay in
Enough heat settings to allow you to find the perfect setting for you
Super smooth and leaves your hair looking and feeling great
Several sizes to choose from
8-foot swivel cord gives you room to work
Cons:
Expensive
You need to be much more careful with higher heat
Frequently Asked Questions
What type of curling iron do I need?
That will be based on what you need. Large waves require a larger barrel, whereas tighter curls need a smaller barrel. There are many sizes to choose from. There are also many materials. Ceramic, gold plated, etc. each having its own pros and cons.
Does one curling iron work for everything?
Some are pretty versatile, but no one choice can give you tiny spirals and huge waves. However, if you want to use the same curling iron for multiple looks, you can play with the amount of hair you curl at once. For example, you can create big curls with a smaller wand if you pull bigger chunks of hair to curl at a time.
How do I use a curling iron?
You need to find a safe surface on which to rest the iron. Plug it in and set the temp you want. Wait for it to heat up, and from there your style. If the iron has a clamp you can use that to hold the hair in place as you curl. If not, you may need a glove to hold the hair.