The Best Eyeliners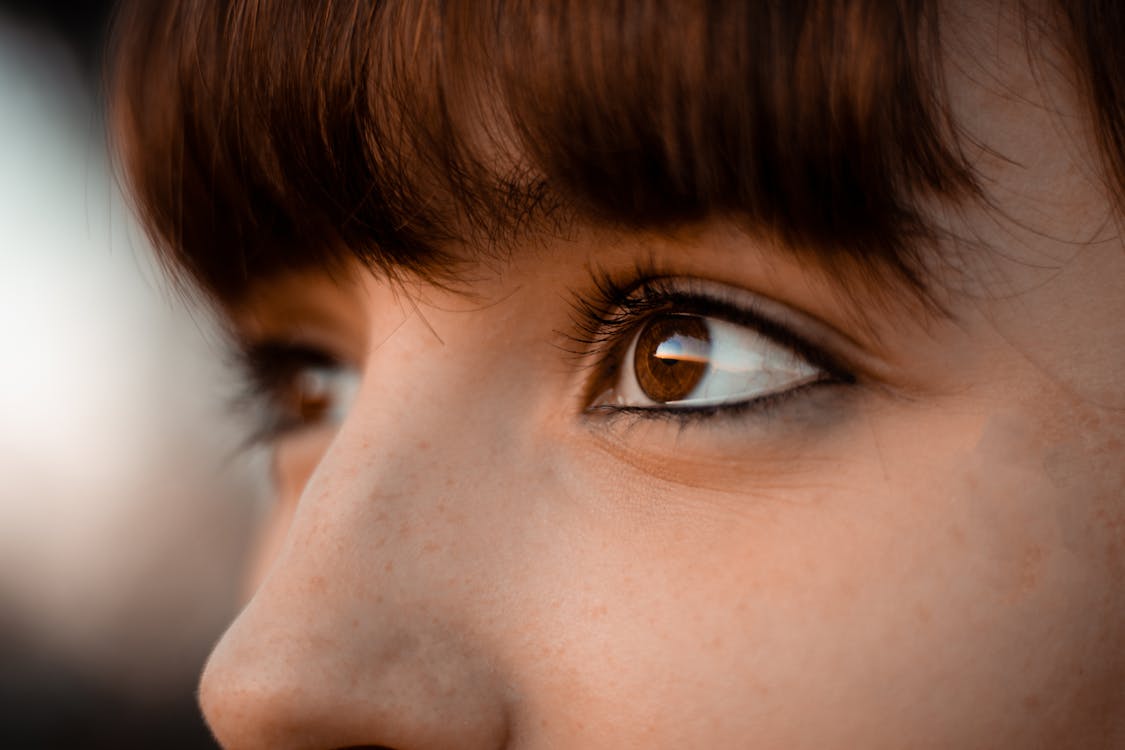 Eyeliner has the power to really change up your look. Subtle yet powerful, the right eyeliner can help make your eyes pop. It's also a great way to experiment, so you can try out different styles such as winded, double-mod, Egyptian, or the panda smudge. Whichever look floats your boat, you're going to need the right eyeliner to get the job done. Here, we've wrangled up the best of the best. Read on to discover your perfect pick for you, your budget, and your style.
NYX Mechanical Eye Pencil
No need to sharpen this gorgeous option from NYX. With a retractable end and a shockingly-low price point, this one easily scores the top spot on our list.
The NYX Mechanical Eye Pencil goes on smoothly and evenly. It is retractable and pops back out with a twist, allowing it to be super portable and easily adjusted. Once applied it is smudge-proof and lasts all day. There are 15 available shades and NYX is a cruelty-free company so you can feel good about your purchase.
Pros:
Great shade options
Easily applied and smooth
Retractable and portable
No sharpening needed
No liquid to spill
Cons:
Not as easily manipulated when smudging or trying to soften the look
Not waterproof
Maybelline Liquid Pen Eyeliner
Although it's a bit of a challenge to use for those used to eyeliner pencils, this liquid pen from Maybelline is the perfect pick for those that want something skip-free, smooth, and consistent.
Maybelline is a big name in the world of eyeliners and their liquid pen keeps that legacy alive. This pen applies smoothly everytime and is designed to avoid slips and skips. In fact, the flexible tip actually bends as you move it across your eyelids, offering greater versatility in line thickness. Better yet, the waterproof formula won't smudge, so you can apply your lines right out of the shower. You also can stop worrying about smudgy eyeliner ruining a rainy night on the town.
Pros:
Fantastic value for the price
No need to sharpen
Glides smoothly and easily
Allows for experimentation with line thickness
Cons:
Stila Stay All Day Waterproof Liquid Eye Liner
If you're in the market for a liquid eyeliner then Stila has you covered. The Stila Waterproof Liquid Eyeliner goes on smooth with its precise marker-like tip. It's waterproof and lasts all day and night, so you can do your makeup just once for the day or night.
Stila is another well-known brand in the beauty industry and for good reason. Their products are known for being high-quality. The Stila Stay All Day Waterproof Liquid Eyeliner lives up to that reputation beautifully. It has a smooth application, creates precise lines, the pigment is perfect, and it lasts all day long so you don't need to reapply over and over again. This must-have is one of the best eyeliners available.
Pros:
The marker-like tip is easy to control for application
The formula is smooth and doesn't clump
There is a great color variety
Waterproof and long-lasting for those long days and nights
Once dry it will not smudge or make a mess
Cons:
Expensive compared to competitors
Hard to correct once done
Winged Eyeliner Stamp – The Flick Stick
These winged eyeliners feature a fine tip on one end and a wing stamp on the other to help make achieving the winged look easy as pie.
For those looking for dramatic wings and expressive lines, we recommend The Flick Stick from Lovoir. Long-lasting and smudge-proof, this 2-pack of liquid eyeliner pens makes achieving those wings easier than ever. Each pen, one for the right eye and one for the left, has a wing-shaped stamp on one end and a fine-tip pen on the other. So for all intents and purposes, this option features four different eyeliner pen tips distributed across two different pens. It's an awesome overall option that makes applying eyeliner faster, easier, and more precise.
Pros:
The wingtip ends are like stamps, so you can achieve perfect wings every time
Stays on for a long time
Vegan ingredients
Available in a range of different sizes
Cons:
Can be kind of tricky to make sure you stamp each eye with the same angle
Maybelline New York Eyestudio Drama Gel Eye Liner
Intense and dramatic eyeliner can be the highlight of your overall look. Gel eyeliner gives you a long-lasting and lavishly pigmented finish. Maybelline New York Makeup Eyestudio Lasting Drama Gel Eye Liner goes on smoothly and is capable of creating both sharp and soft looks.
If you're going the gel route, go with Maybelline. Their New York Drama Gel Eyeliner has been tested by both ophthalmologists and dermatologists for safety. It is made to last up to 24 hours while providing intense and dramatic results. You can use this for a gentle smoky eye or for a tight cat-eye. The three different shades make this liner perfect for achieving any look you desire for any occasion.
Pros:
Available in three different colors
The "blackest black" option is super dark and doesn't require reapplications
Goes on easily
You can smudge it to soften the look or keep it tight
Once dry it is smudge-proof and lasts up to 24 hours
Affordable
Cons:
You need the brush to apply it
Can be hard to remove
Frequently Asked Questions
Which type is best?
This will truly depend on your needs. If you want to create a very precise and thin wing, we recommend a liquid. If you want the ultimate smoky eye to the point that you can't distinguish the liner from the rest, choose eyeshadow. There are choices all in between.
Why are there so many types?
Each type has its own pros and cons. The more types there are the more options you have when creating your routine and look.
Is it important for the eyeliner to be waterproof?
This depends on the context. In general, having waterproof eyeliner allows you to forget about it. Sweat, tears, rain, etc. will not matter if your eyeliner is waterproof.