The Best Facial Sprays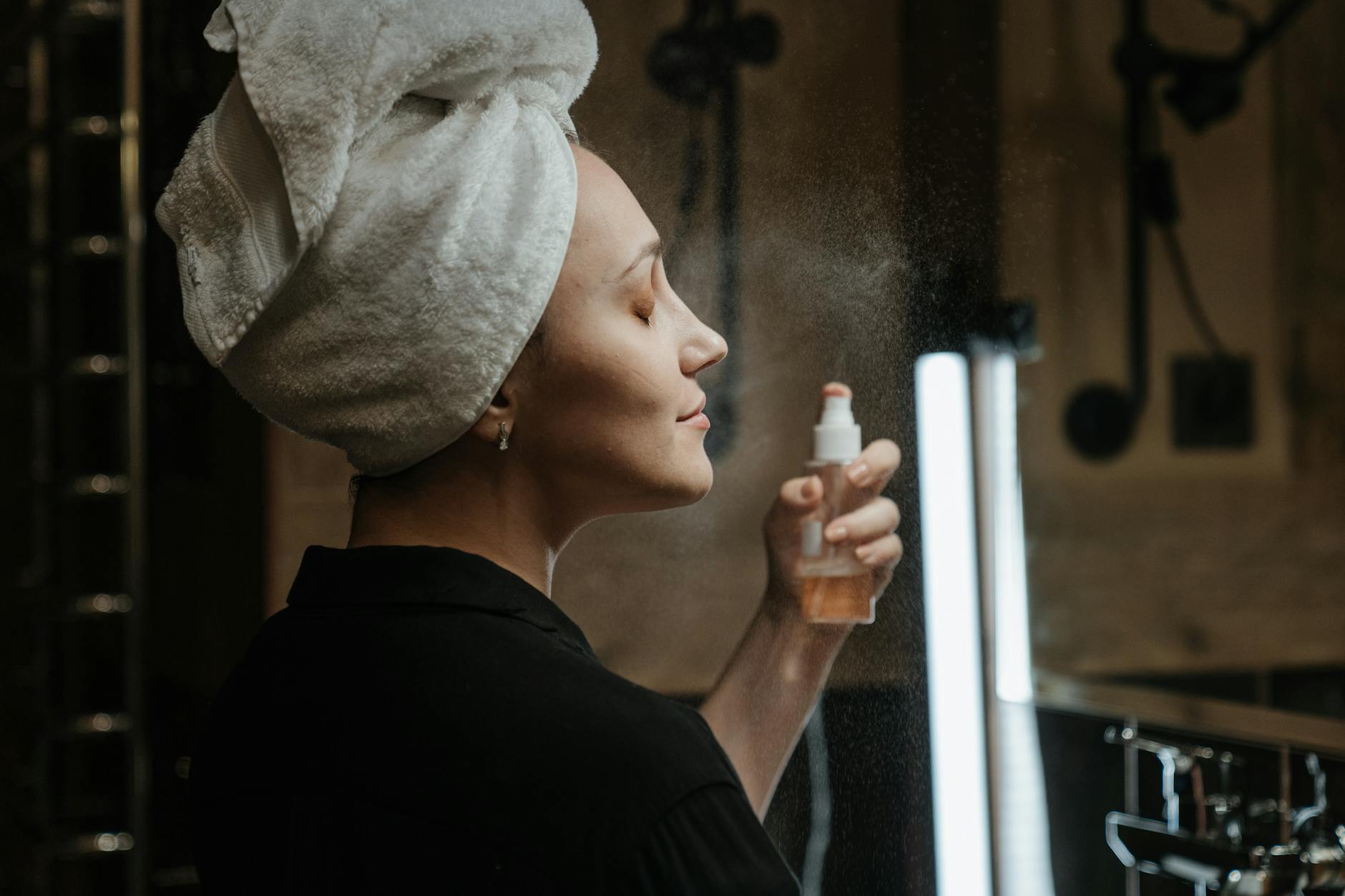 When it comes to your face, you may already have a great skincare routine in place. But if your facial skin is feeling dry and unloved or warm and flushed, a facial spray is the versatile solution that can relieve your skin no matter why it's struggling. Face sprays can contain a wide variety of fabulous skin-soothing ingredients, but in general, they all aim to hydrate, refresh, and moisturize the face. Here we've gathered our absolute favorite options, from the ultra-popular to the secretly amazing.
Mario Badescu Rosewater and Aloe Facial Spray
In recent years, this particular spray has acquired more than just a cult following. Anyone who tries it seems to be instantly hooked on the light, delightful scent and the gentle moisturizing effect it provides.
This Mario Badescu spray is one of several in a line of divine facial sprays, and it's the most popular among them, chiefly because of its inclusion of coveted and luxurious-smelling rosewater. Its careful blend of skin-soothing herbs, aloe, and rosewater is the perfect pick-me-up for tight, dry, or uncomfortable skin. It settles gently on the skin, leaving behind nothing but a soft scent and moisturized face. It's non-irritating, great for sensitive skin, and won't ruin your makeup.
Pros:
Settles lightly and leaves no residue
Gentle floral scent
Highly affordable
Doesn't damage makeup
Cons:
May irritate breakout-prone skin
Effects don't last all day
Evian Facial Spray
Yes, this is the same Evian as the water you might be drinking (or dreaming of). It's an ultra-fine mist of Evian water designed specifically to hydrate your facial skin.
This hydrating facial mist is unique in that it's made from the same Evian water you've previously seen in its drinkable form, which means it has the same quality mineral content and purity level. The spray is packaged in a bottle that produces an ultra-fine mist, perfect for gently dusting over your skin. This facial spray also serves multiple uses, functioning as a skin hydrator, toner, makeup-blending spray, and refresher.
Pros:
Use it any time of the day for hydration or freshness
Helps blend and finish makeup looks
Free from chemicals
Balances the skin's pH
Cons:
Higher price
Mist sprayer may be inconsistent
Eau Thermale Avène Spring Water Spray
This spray has a multitude of miraculous uses, and might just be your skin's dream-come-true product. With a basis of thermal spring water, this luxury spray is perfectly tailored to the skin.
The basis of this spray, thermal spring water, perfectly blankets the skin with healing antioxidant power. This jack of all trades spray can be used to calm irritation after shaving the face, soothe skin after a workout, or even alleviate redness from psoriasis, rosacea, and other skin conditions. The spray goes on light and airy and blends right in to deliver great results with no visible or noticeable residue.
Pros:
Ultra-fine mist sprayer means the product goes a long way
Great for sensitive skin
Softens and hydrates the skin instantly
Safe for kids and adults alike
Neutral pH
Cons:
Another higher price tag
Made from nothing but thermal spring water
Teddie Organics Rose Water Spray
This dual toner and refreshing facial spray is a gentle option made from luxuriously-scented rosewater, sure to soothe and hydrate all skin types.
Teddie Organics Rose Water Spray works expertly as both a skincare toner and an anytime facial spray, providing a boost of moisture, freshness, and rose scent in a beautiful package. Prep your skin for serums and moisturizers by using this organic spray in your evening skincare routine. Just don't forget that it doubles as a spray for all-day use. Rose water is anti-inflammatory and hydrating, beyond being coveted for its delicate scent. This spray gives you all of those benefits and more.
Pros:
Smells light and refreshing
Made with pure, organic rose water
Dual-use as a toner and facial spray
Can clear up skin irritation
Cons:
Pump may be unreliable
Higher price
Garnier Skin Active Facial Mist
Rose water is clearly the skincare spray solution du jour these days, and this Garnier option is a great affordable standby with plenty of hydration and skin benefits.
Featuring divine rose water, this gentle spray is ideal for sensitive skin and a versatile skin pick-me-up. Like most facial sprays, it serves several purposes, including that of toner, moisturizing boost, makeup primer, and skin refresher. The major distinction that sets this spray apart is its lower price point, making it more manageable to use daily while still staying on a budget. It also continues to provide excellent hydration and comfort for dry, irritated, or overheated skin.
Pros:
Bottle is made from 30% recycled plastic
Great on a budget
Perfect for use in a daily skincare routine
Cons:
Scent may be more intense than other sprays
Less thoroughly moisturizing
Frequently Asked Questions
Is facial spray good for both normal skin and sensitive skin?
Yes. While you should always check the ingredients before purchasing a product, to ensure it has none of your known allergens or irritants, most facial sprays are specifically intended to be great for sensitive skin, and none have unnatural perfumes or chemicals.
When should I use facial spray?
Facial sprays are generally intended to have multiple uses, making them helpful throughout the day. Many serve a dual purpose as a toner, which means you can use them as part of your evening or morning daily skincare routine. They're also hydrating and refreshing, which makes them great for after a workout or a day in the sun, to moisturize dry skin, or as a primer spray for makeup application.
How do I pick the right spray for me?
First, consider whether you'd prefer a scented or unscented product. Rose water sprays, which are very popular, will all have a gentle floral scent. On the other hand, thermal water-based sprays will often be unscented. Then consider any additional ingredients you do or don't want, depending on your skin's needs and sensitivities. Finally, decide what purposes you'd like your spray to meet and choose the spray that is most aligned.