The Best Glass Spray Bottles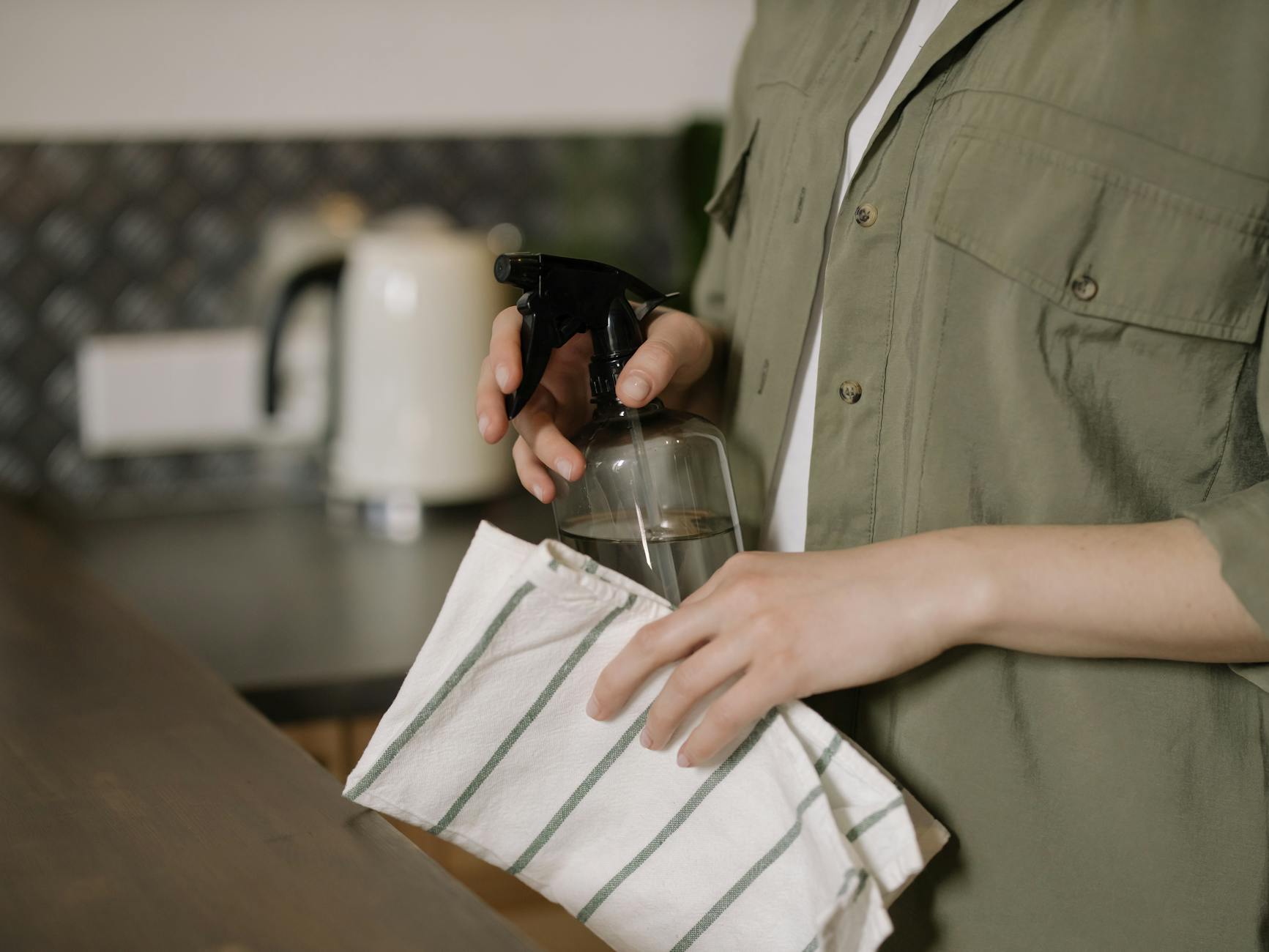 If you're into the idea of making your own essential oil blends, homemade cleaning supplies, and other at-home concoctions, you'll definitely need to invest in a good glass spray bottle. Why glass? Because not only is plastic decidedly not eco-friendly, but it also contains a host of chemicals and doesn't last as long as glass products. Though a plastic bottle may be cheaper than glass, it's cheaper for a reason: plastic just isn't as durable, it's not biodegradable, and perhaps worst of all, it's laden with potentially harmful chemicals. There are so many uses for a glass spray bottle, too. You can make your own skincare products, mosquito repellent, all-purpose cleaner, or even laundry supplies, and then store your homemade mixtures in a pretty glass bottle. Here are four of the best glass spray bottles to consider getting, grouped by category.
Sally's Organics Amber Glass Spray Bottles with Labels
These Sally's Organics spray bottles are the real deal, on all counts.
When it comes to quality of materials, UV protection, value, and general appearance, the Sally's Organics Amber Glass Spray Bottles are simply the best. Thanks to the superior quality of the amber glass, your oil blends and mixtures will be safe from the sun's harmful UV rays (otherwise, they could degrade in sunlight), and the trigger squeeze is reliably strong. Not only is this Sally's Organics bottle a sturdy vessel for storing solutions, it's also just an attractive addition to the home, with its pretty amber color. No doubt you'll want to leave it on your kitchen counter, for a dash of cutesy decor. And, it comes in a pack of two bottles, so it's a great value buy. What's not to love?
Pros:
Two for the price of one.
The amber glass is both high-quality and pretty.
Awesome at protecting your blends from UV rays.
Sturdy trigger squeeze.
Cons:
The "mist" setting is more of a gentle stream.
Simple Houseware 2-Pack Blue Glass Spray Bottles
These Simple Houseware bottles are a gorgeous cobalt blue color, and they're also top-quality in terms of materials and features.
For the sturdiest blue glass spray bottle that money can buy, look no further than this pack of two spray bottles from Simple Houseware. Whether you want to mix essential oils for aromatherapy, create your own facial care products, or make house-cleaning supplies, these bottles are wonderful for storing your DIY products. The cobalt blue color is gorgeous, and the quality of the glass is excellent. Conveniently, each bottle has a durable, sleek, black trigger spray with two settings: mist and stream. And, you can even wash your bottles in the dishwasher when you're done with them, for easy re-use.
Pros:
Comes in a pack of two bottles.
Prevents solutions from degrading in sunlight.
Trigger spray has two settings.
Dishwasher-safe.
Glass is a lovely cobalt blue color.
Cons:
The nozzle tends to leak a little bit after you've used the bottle multiple times.
Sally's Organics Clear Glass Spray Bottles
The Sally Organics Clear Glass Spray Bottles are durable, easy to use, and the perfect size for all your at-home solutions.
If you'd prefer a clear glass bottle so you could easily see what's inside, the Sally's Organics Clear Glass Spray Bottle is awesomely durable, comfortable to hold, and an ideal size. It's big enough that you won't need to refill it constantly, but it's not bulky or unwieldy. This particular Sally Organics bottle comes in a pack of two bottles, with four labels for easy, clear organization, which really comes in handy if you're making multiple concoctions. The best part? It is lead-free, BPA-free, and cruelty-free.
Pros:
Comes in a pack of two bottles with four labels.
Safe to wash in the dishwasher.
A great size; not too big or small.
Free of harmful chemicals.
Cons:
The top gets a bit loose when you use the nozzle.
Nylea Amber Glass Spray Bottles
Considering that you get three bottles and a microfiber cloth, all in one, we'd call this pack a steal.
If cost is an issue, consider the Nylea Amber Glass Spray Bottles. These classy-looking bottles come in a pack of three, along with three phenolic caps, one plastic pipette, and even a free microfiber cloth for using if you're making cleaning solutions. In other words, it's an excellent value buy. Each bottle is BPA-free, made from safe, high-quality ingredients, lightweight, and recyclable. Not to mention, there are three spray settings: mist, steam, and off. Budget shoppers, don't sleep on this excellently-priced Nylea set.
Pros:
Comes with three bottles, three phenolic caps, a plastic pipette, and a free microfiber cloth, so you get more bang for your buck.
Each bottle has three spray settings and is made from safe, quality, durable ingredients.
Cons:
The top comes loose when you're using it.
Frequently Asked Questions
Why should I get a glass spray bottle as opposed to a plastic one?
Glass spray bottles last longer than plastic and they're not crafted using harmful chemicals. Also, crucially, glass is a more eco-friendly alternative to plastic (which is one of the worst materials, from an environmental perspective).
What can I use my spray bottle for?
Anything you like, from essential oil blends to homemade face wash to laundry and cleaning supplies. It's fun to experiment with making your own concoctions, no matter what you make, and having a glass spray bottle on hand is crucial.
Will my glass spray bottle break?
No, not as long as you buy a bottle that's made from high-quality glass.