The Top Hair Dryers for the Best Results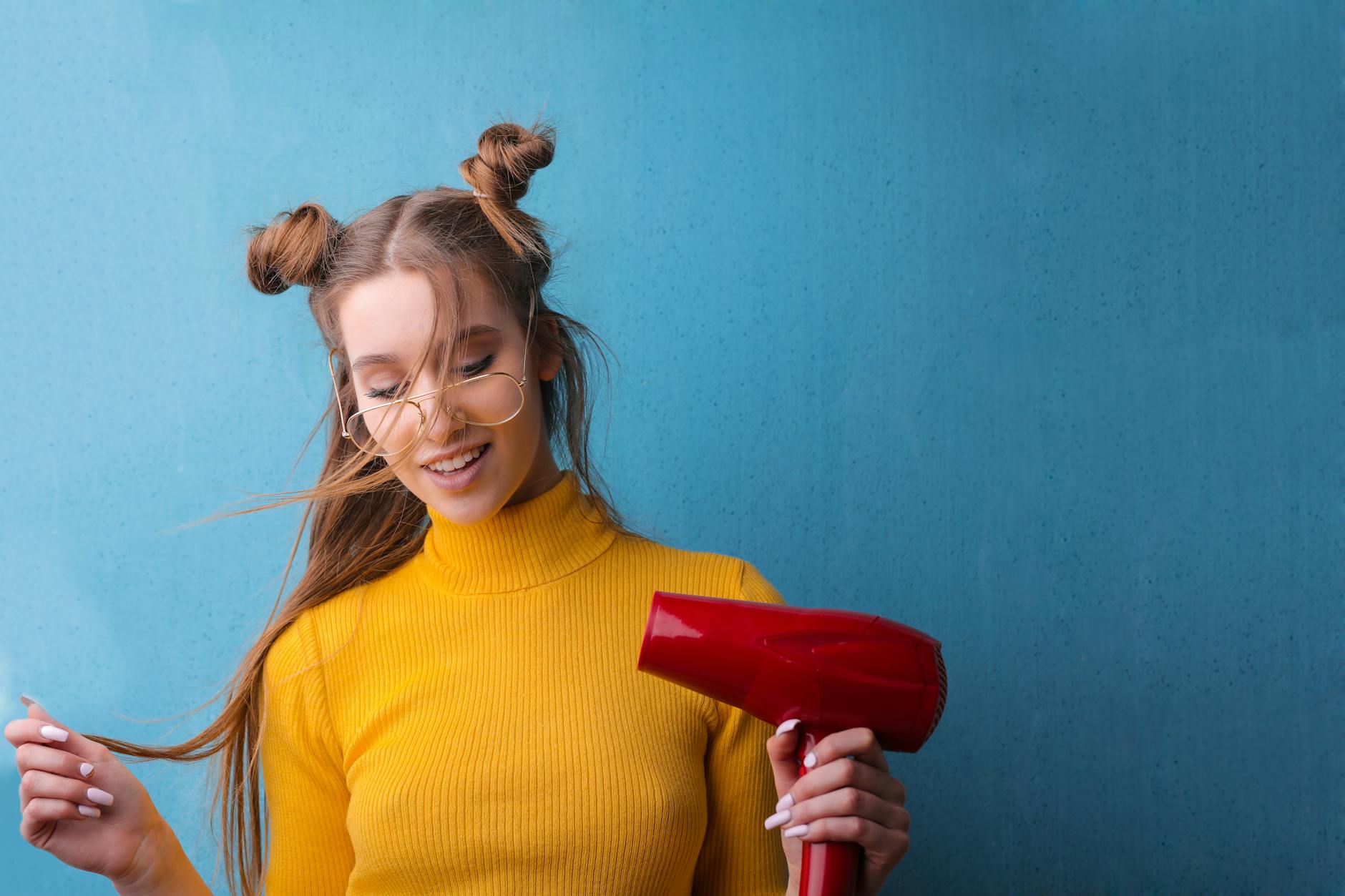 The key to having gorgeous, supermodel-esque hair isn't using the right type of mousse or hairspray, or washing with the right shampoo and conditioner (though, certainly, those products matter); rather, the key to having great hair is using a great hair dryer. So, what makes for a great hair dryer? For starters, your hair dryer should have adjustable heat and speed settings, so that you can customize your look. Your dryer should also come with different attachments, since these can have a big impact on what your hair looks like. For instance, diffusers are great for people with curly hair, while concentrators help to create sleek, smooth styles. Most of all, your hair dryer shouldn't ever make your hair look frizzy or damaged. You deserve to have beautiful, flowing, salon-level hair every day of the week. Check out our picks for the best hair dryers to get the 'do you want.
BaByliss Pro Ceramix Extreme Dryer
Get the hair of your absolute dreams with the BaByliss Pro Ceramix Dryer (aka your new BFF).
Super powerful and quick-drying, the BaByliss Pro Ceramix Extreme Dryer gets the job done so fast, you'll barely spend any time in the bathroom at all. There are four temperature settings: the mid-heat settings are awesome for blowouts and styling, while the high setting blow-dries wet hair in a matter of seconds (really). The ceramic technology protects hair from damage, and the dryer comes with an 8mm concentrator that works like a charm. Seriously, there's no use wasting time or money on other hair dryers when you can get the Pro Ceramix Extreme Dryer.
Pros:
Powerful and quick-drying.
Has four temperature settings.
Engineered with extra-high wattage for maximum heat, while ceramic technology produces gentle infrared heat that protects hair from damage.
Cons:
It's not exactly a budget option, but you definitely get what you pay for with this dryer.
Conair 1600-Watt Compact Hair Dryer
If you travel often but don't want to deal with frizzy hair, this Conair hair dryer is a must-get.
Planning a trip and don't want to leave home without your hair dryer? The Conair Compact Hair Dryer is small, lightweight, and has a folding handle, so you can toss it in your suitcase and take it on-the-go. There are two heat and speed settings, and it's dual-voltage, which means you can use it worldwide. And, conveniently, it comes with a 5-foot power cord.
Pros:
Compact, lightweight size means you can easily stash it in your suitcase.
Two heats and speeds.
Dual-voltage.
Awesome value.
Cons:
Doesn't produce the most powerful heat.
Panasonic Nanoe Dryer
Reduce frizz and get the smooth, gorgeous hair you want with the Panasonic Nanoe Dryer.
The Panasonic Nanoe Dryer combats frizziness in a big way: This dryer is simply better than the rest when it comes to smoothing down flyways and transforming frizzy, unmanageable hair into a gorgeously sleek mane. It comes with three professional-quality attachments, too: a full-sized diffuser for adding volume and combating frizz, a concentrator for precise styling, and a quick-dry nozzle to help hair dry faster.
Pros:
The best at banishing frizz; seriously, you won't even need to curl or straighten your hair after using this dryer.
Comes with three attachments.
Has a cool shot button, a key feature in eliminating frizz and locking in your style.
Cons:
Conair Full-Size Hair Dryer with Ionic Conditioning
No need to break out the big bucks for smooth, gorgeous hair; just get the Conair Ionic Conditioning Dryer.
The Conair Ionic Conditioning Hair Dryer may have a crazy-low price tag, but it's more than effective at quick-drying your hair. Featuring ionic technology, this dryer helps to tamp down frizz and make your mane shine, while tourmaline ceramic technology provides uniform heat (which means a faster drying time). It also comes with a cool shot button and a concentrator for more focused airflow when you want a sleek, straight 'do.
Pros:
Dries hair evenly and relatively quickly.
Has three heat settings and two speed settings, including a cool shot button.
Comes with a concentrator.
Cons:
The heat settings could stand to be a little bit hotter.
Dyson Supersonic Hair Dryer
Yes, the Dyson is more expensive than your car payment. Yes, it's fully worth it.
Sure, the Dyson dryer costs as much as some people pay in monthly rent, but we regret to inform you that that exorbitant price tag is totally worth it. If you're looking to splurge on a life-changing hair dryer, the Dyson should be it. It seriously increases smoothness, decreases frizz, enhances shine, and dries hair super, super fast…all while protecting your hair from heat damage. It comes with a smoothing nozzle, diffuser, and concentrator, and thanks to heat-shield technology, all these attachments stay cool to the touch. With four precise heat settings and three speed settings, literally any hairstyle is possible with the Dyson.
Pros:
Truly great at taming and drying even the frizziest, thickest hair.
Hair actually looks shinier and smoother after use.
Comes with several attachments that stay cool to the touch.
Quiet operation.
Cons:
Frequently Asked Questions
What type of blow dryer is best for my hair?
Most hair dryers will work on all hair types, but there are some key features to look out for when you're purchasing a new dryer. Namely, your hair dryer should come with attachments (a diffuser and concentrator), and it should have multiple temperature and speed settings, including a cool shot button to help lock in style and tame frizz.
How should I blow-dry my hair?
To make sure you're blow-drying your hair correctly, first, it's important to invest in a really good blow dryer. When you're ready to dry your hair, clip hair into four equal parts around your head and blow-dry each section one at a time. Then, bring in a round brush and setting spray to finish.
Is it okay to blow-dry my hair every day?
No, not unless you want to risk damaging your hair. Heat styling and blow-drying should be kept to an absolute minimum, as in just a few times per week.