The Best Nail Glues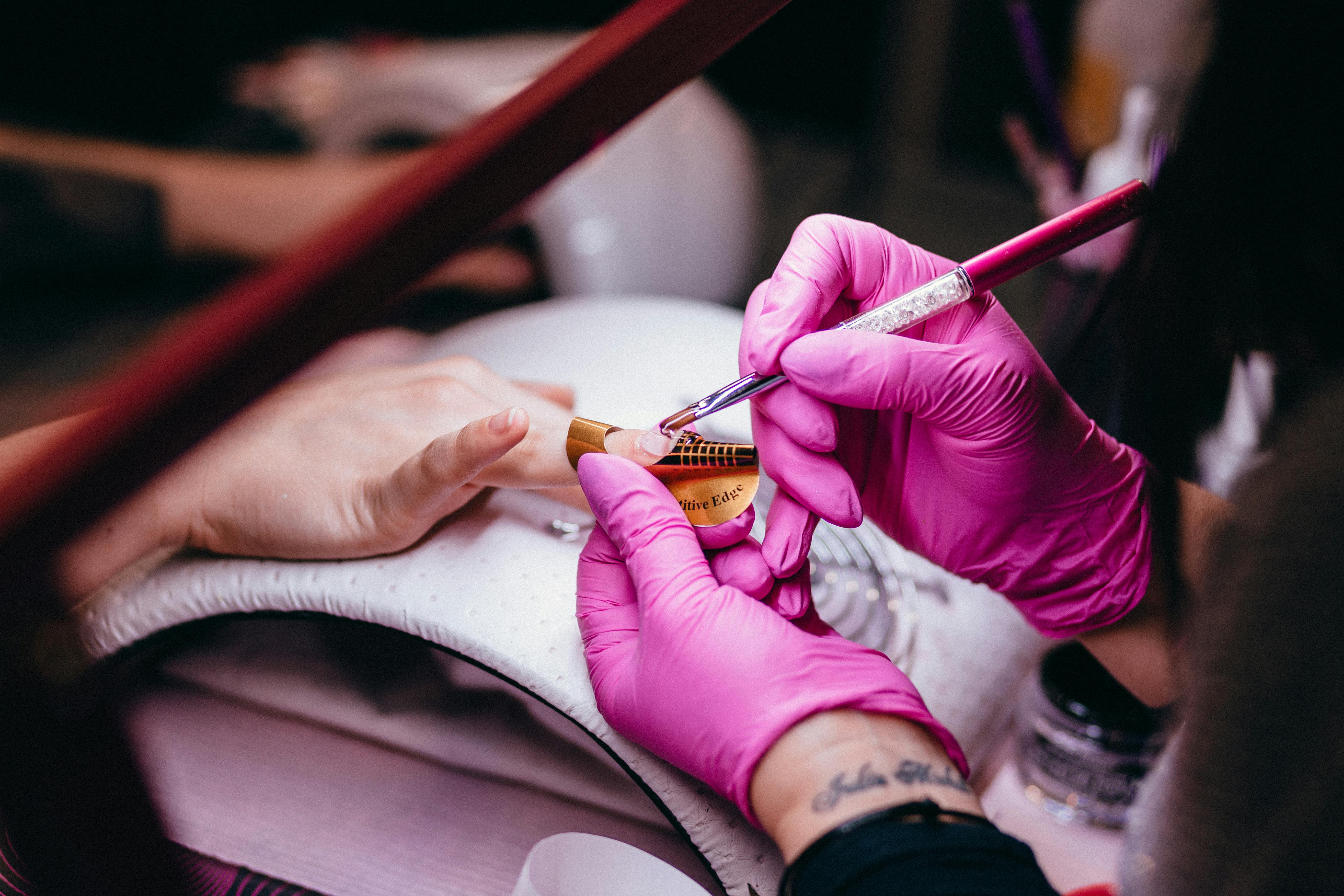 Heading to the salon to get your nails done can be pretty costly over time, and the process can be time-consuming (if you can even get an appointment). One option that requires less of your time and isn't so strenuous on the wallet is doing your nails at home. From acrylics to press-ons, it is easier than ever to do your nails, but you'll need a great nail glue to start. Even if you just want to repair your natural nails (a random chip or break), a bottle of quality nail glue is essential. The options below work for all budgets, dry fast, and are great for all skill levels.
Nailene Ultra Nail Glue
Great for acrylic or natural nails, this glue is fast-acting, affordable, and reliable.
Nailene is a go-to nail care brand for many women, and this particular nail glue tops the list for several reasons. Besides the amazingly affordable price, the glue bonds quickly, and is just as great for artificial as it is natural nails. Just a small dab on acrylics or press-ons and they're set. Also, the glue can repair natural nails when they chip or break. Basically, you'll want to keep a nail glue like this on hand at all times.
Pros:
Works for all nails
The applicator has an easy to use precision tip
Cons:
The tip can get clogged very easily if the cap isn't screwed on tightly
NYK1 Super Strong Nail Glue
This ultra-reliable glue is so strong that you might get nervous it'll never come off. (Hint: it will.)
Another great option is this glue from NYK1. With its included fine-precision brush applicator, this glue is beyond easy to apply. What's more, it's one of the strongest ones on the market. In fact, you can expect the glue to last weeks if you apply it correctly. Yes, it's a bit costlier than other options, but for the small increase in price, you'll get a large return on glue quality.
Pros:
Included brush applicator helps you apply it with precision
One of the longest-lasting glues out there
Cons:
A tiny bit pricy, but we think it's worth the investment
Cala Super Nail Glue Professional Salon Quality
This nail glue dries fast, holds long, and is a must for anyone who wears acrylics or press-ons.
For those acrylic nail tips that you want to last and last, Cala is a solid choice. This is actually a set of four small containers of glue, each one weighing in at 0.10 ounces. These work well for tips or press-on nails and this is probably the closest you'll find to that salon quality, but at a fraction of the cost. Since these come in individual tubes, this would be great to take on the go or when you're traveling. You can even have one in your gym bag, one at work, and one at home so that you'll never be without this essential.
Pros:
A tiny bit of glue goes a long way
Strong enough to keep nails, even for working women
Since there are four small bottles, you can stash them in various places to always have one on hand
Cons:
Glue can be a bit hard to get out of the bottle
Kiss Precision Nail Glue
Regardless of whether you're using fake tips or repairing your natural nail, this one ensures you apply the glue exactly where you mean to.
While being able to do your own nails at home is a warmly-welcomed luxury for most of us, it isn't exactly a cakewalk. Mistakes do happen, and after a DIY nail-gluing session, rarely do our nails come out looking as good as they do when we go to a salon. In large part, that's because we're not as precise as professionals. To ensure you're as accurate as you can possibly be, look to this glue from Kiss. Thanks to its long-tip applicator and the smooth flow of the glue, you'll only apply what you mean to, where you mean to.
Pros:
Contains an antifungal ingredient
Great for natural nails, too
Only takes seconds to bond
Cons:
Despite everything this glue has going for it, there are stronger options out there
IBD Brush-On Nail Glue
Some glue can be tricky to apply, but the applicator makes this a beginner-friendly product.
Nail glue is pretty easy to use once you get the hang of it. But while you're learning the ropes, it's easy to accidentally use too much product, not enough, or you can even glue your fingers together. That's why this IBD nail glue is so perfect thanks to its brush applicator. While other nail glues have an applicator tip, this one has an actual brush so that you can apply the glue just like you would nail polish. This gives the user way more control of the product.
Pros:
Beginner-friendly
Dries in as little as five seconds
Very affordable
Cons:
The glue can come undone after a few days of wear
Frequently Asked Questions
How much nail glue should you use?
You should ideally apply a few drops of nail glue to your natural nail and one drop on the acrylic or press-on. If you're just repairing a tear in your natural nail, you'll probably only need a small drop of nail glue.
How long does nail glue keep press-on nails secured?
Nail glue typically keeps press-on nails secured for at least a week. This can vary based on which type of glue you use, the application process, and how often your hands are immersed in water.
How do you remove nail glue from your skin?
If you get nail glue on your skin or get your fingers stuck together, don't panic and pull them apart. This can tear your skin. Instead, place your finger or fingers in warm, soapy water to let the glue loosen up. If that doesn't work, you can use an acetone polish remover.