The Best Pedicure Kits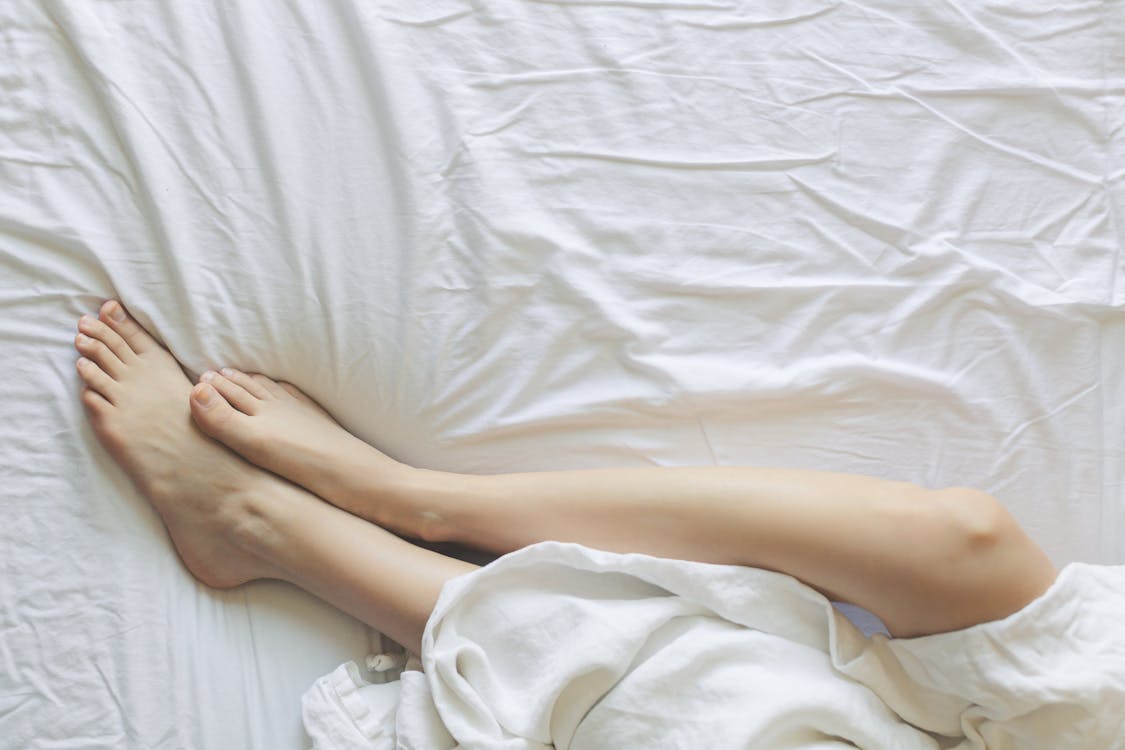 While manicures tend to get all the love, it's always a good idea to have a pedicure set on hand. Your feet put in a lot of work pounding the pavement, so they deserve some serious TLC. You could go to the salon to get a pedi but a pedicure kit can be just as great and way more convenient. And not to mention, much more affordable. Below are some of the kits that combine quality, easy to use pedicure tools with great carrying cases and more.
Bcabo Professional Pedicure Tool Kit
The kit is small, but it includes everything for a solid pedicure.
This small, but mighty and affordable kit has all the essentials to keep your toes looking their best. Whether you want to give yourself a pedicure before applying new polish or have to tend to a pesky ingrown toenail, the stainless steel tools are top notch. The clipper, that's curved at a 15 degree angle, makes cutting your nails easy and jagged free. Also some pedicure kits include flimsy nail files that are abrasive to your skin and nails but this one includes a double sided file that's rough enough to give your nails the desired shape but doesn't totally ruin your nail beds.
Pros:
Made of surgical grade stainless steel
Extremely affordable for quality material
Essential products for a variety of pedicure needs
Cons:
Ingrown toenail corrector can be flimsy
Esarora 18 in 1 Pedicure Kit
Never leave home without this pedicure kit that's just as stylish as it is functional.
Being away from home can sometimes mean you're without your usual products for your usual beauty routine. However, with this 18 piece pedicure kit from Esarora, you'll pretty much have everything you could possibly need. The sleek, faux leather case opens with a button and the inside reveals a red, textured interior and black chrome pedicure tools like clippers, a file and even a few items for facial care. The clippers have an anti-slip grip at the tip so no more clippers slipping out of your hand and you have control of them as you're working.
Pros:
Available in multiple colors
Tools are easy to clean and anti-corrosion
Secure carrying case
Cons:
Mr. Green Stainless Steel Manicure Pedicure Set
Forget the flimsy clippers and upgrade with sturdy steel that will last for a while.
Tools that will actually stand the test of time can be hard to come by. But this mani pedi set has sturdy, surgical grade stainless steel items that are long lasting and a breeze to clean. The durable items also mean you don't have to work extra hard to cut or clip your nails, reducing any tears or jagged edges. Also, the included toe nail clipper is designed especially for thicker or ingrown toe nails. Basically, every item in this kit gets the job done.
Pros:
Handles are ergonomically designed
Tools are enclosed in a stylish case
Clippers are super sharp
Cons:
Case is faux leather, not genuine leather
DreamSter Pedicure Kit with Electric Callus Remover
The addition of a heavy duty product to remove calluses makes this pedicure kit a cut above the rest.
Most pedicure kits include the usual clippers, a file and a cuticle pusher. But if calluses are a major problem for you, this particular kit has something you'll absolutely need. The electric callus remover has multiple speeds so you can easily remove any dry, cracked skin on your heels or bottom of your feet. The head of the remover rotates 360 degrees to get all angles. This tool really comes in handy when you're prepping for open-toe shoe season.
Pros:
The tool is small enough to travel with
Includes 60 replaceable sandpaper discs
The remover isn't loud and has a low noise motor
Cons:
Not ideal for extremely tough calluses
Zizzon Nail Clippers Manicure Pedicure Set
Quality products on the inside are paired with an adorable holographic print case.
Quality products are a must, but sometimes you also really want a pedicure set that's downright adorable. This is a bright pink, animal print holographic hard case that fits perfectly in your hand or inside pocket of your purse. The interior houses all of the tools securely so they won't move around when you're carrying them. Besides the adorable case, the pedicure tools are also good. All of the nail clippers, including one that cuts on a diagonal, have an easy grip function.
Pros:
The kit also includes a few skincare items like tweezers and a blackhead remover
Quality grade steel at an affordable price
Cons:
The latch to the case needs to be secured tightly to ensure it's actually closed
Frequently Asked Questions
What is included in a pedicure kit?
Some pedicure kits include more tools than others, but they typically include nail cutters, a cuticle pusher, file and scissors. Some kits will even include callus removers, slicers and more heavy duty tools to manage dead skin.
How do you clean tools in a pedicure kit?
It's always important to clean the items in your pedicure kit and luckily, it's easy. Clean them on a weekly basis by washing with soap and water and it's also best to wipe them down with rubbing alcohol. Let them dry and they're as good as new and sanitized.