The Best Pedicure Kits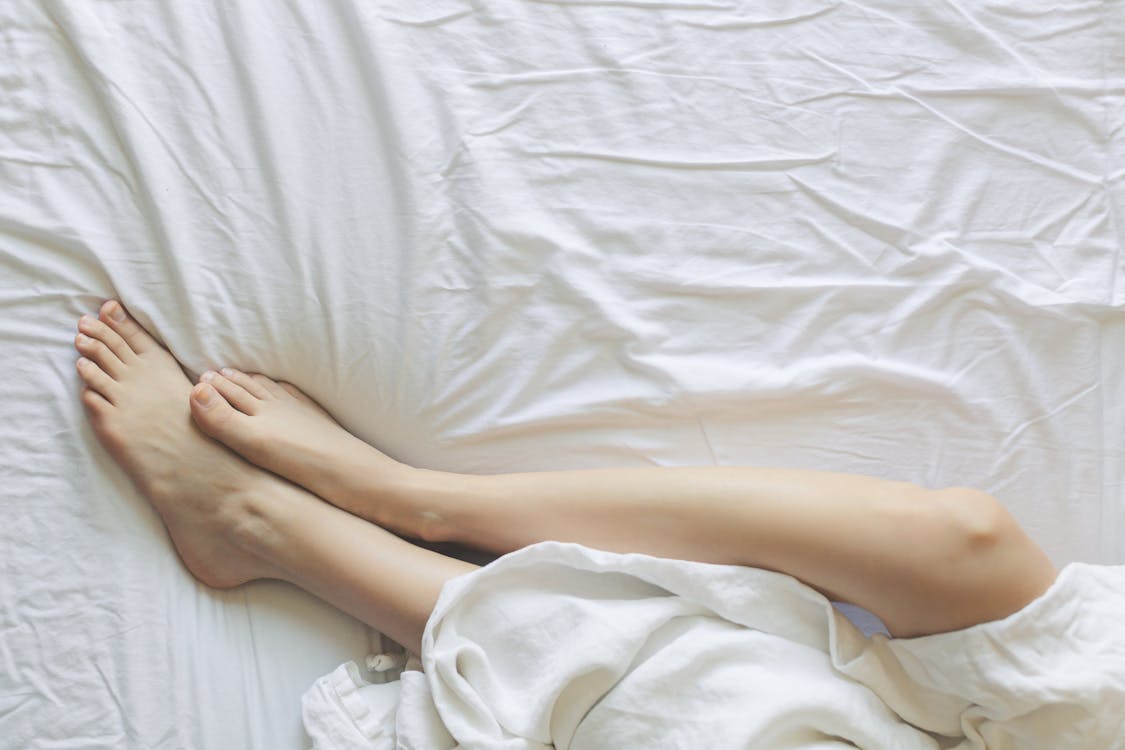 While manicures tend to get all the love, it's always a good idea to have a pedicure set on hand. Your feet put in a lot of work pounding the pavement, so they deserve some serious TLC. You could go to the salon to get a pedi but a pedicure kit can be just as great and way more convenient. And not to mention, much more affordable. Below are some of the kits that combine quality, easy to use pedicure tools with great carrying cases and more.
Beurer 10-Piece Professional Nail Drill Kit for Manicure and Pedicure
This professional nail drill kit from Beurer is our go-to for treating the feet right.
With Beurer, you can say goodbye to those expensive trips to the nail salon. This kit makes mani-pedis easy and comes complete with seven different attachments for trimming, grinding, and smoothing out your nails. Start by attacking those calluses and corns with the cuticle remover and finish by buffing your nails until they shine with the felt cone head. With a professional design that's easy to learn, Beurer's nail drill kit is the real deal.
Pros:
The speed is adjustable
The storage case keeps everything neat and organized
Also available with additional attachments and features
Great value for the price
Cons:
Some people may prefer a device with a better grip since the casing is smooth and not textured
Autenpoo 26 in 1 Pedicure Kit
This supremely affordable option from Autenpoo comes complete with a whopping 26 different tools to tackle every type of toenail challenge.
Variety is the spice of life and it also helps us take care of the health of our nails. This 26-in-1 kit from Autenpoo comes ina handsome zippered case. Open it up and you'll be face-to-face with a wide array of cutters, clippers, trimmers, grinders, polishing tools, and more. It may take you a while to learn how to use every different tool, but with this arsenal, becoming a master of the mani-pedi is only a matter of time.
Pros:
Shockingly affordable
The case holds each tool for improved organization
Each tool is precise and sharp
Cons:
We wish there were more color options
Revlon Pedi Expert, 3-Piece Pedicure Kit
Though it comes with a clipper and nail file, the star of the show in this kit is the stainless steel exfoliator that leaves skin feeling as smooth as a baby's bottom.
We always expect high quality from Revlon, which is why we weren't all that surprised to discover this excellent exfoliator and nail care kit. The exfoliator can quickly remove even the toughest of calluses from the feet. And once you've buffed out the rough spots, you can turn to the finishing file to really smooth out your skin. As a bonus, Revlon throws in a nail file and nail clipper.
Pros:
The course file works in both directions, so you can run it back and forth across calluses to safely remove them
Inexpensive
The included nail clipper is high-quality
Cons:
Another pedicure product with a learning curve, you may have to practice a bit before going all-in on your feet with this one
QLNE Nail Clippers Set with Portable Case
This compact little kit from QLNE is perfectly portable.
Travelling can take a serious toll on the health of our feet. Thus, this portable pedicure kit from QLNE is ideal for tossing in your travel bag. Packed with 15 different tools for treating your nails, this kit covers all the basics of nail care. And although the price is low, each component features high-quality stainless steel construction.
Pros:
Precise, sharp, and durable tools
The slim case protects and organizes the tools
Cons:
For beginners, you may have to do some research to find out how to use some of the tools
Zizzon Nail Clippers Manicure Pedicure Set
This cute kit from Zizzon is the perfect gift, even if it's just a gift for yourself.
Quality products are a must, but sometimes you also really want a downright adorable pedicure set. This bright pink case makes the perfect gift since the presentation is exquisite. The hard case is compact enough to fit in a purse. The interior houses all of the tools securely so they won't move around when you're carrying them. Besides the adorable case, the pedicure tools are also good. All of the nail clippers, including one that cuts on a diagonal, have an easy grip function.
Pros:
Available in several different eye-catching colors and designs
Quality steel tools at an affordable price
Includes 12 pieces in total for a wide range of nail treatments
Cons:
The latch on the case can be deceiving, so may need to double-check to make sure it's fully closed
Frequently Asked Questions
What is included in a pedicure kit?
Some pedicure kits include more tools than others, but they typically include nail cutters, a cuticle pusher, file, and scissors. Some kits will even include callus removers, slicers, and more heavy-duty tools to clean up your feet.
How do you clean tools in a pedicure kit?
It's always important to clean the items in your pedicure kit. In fact, we recommend cleaning the tools before and after you use them. Luckily, it's easy. Clean them by washing them with soap and water. You can also wipe them down with rubbing alcohol and let them air dry.