The Best Tea Tree Oils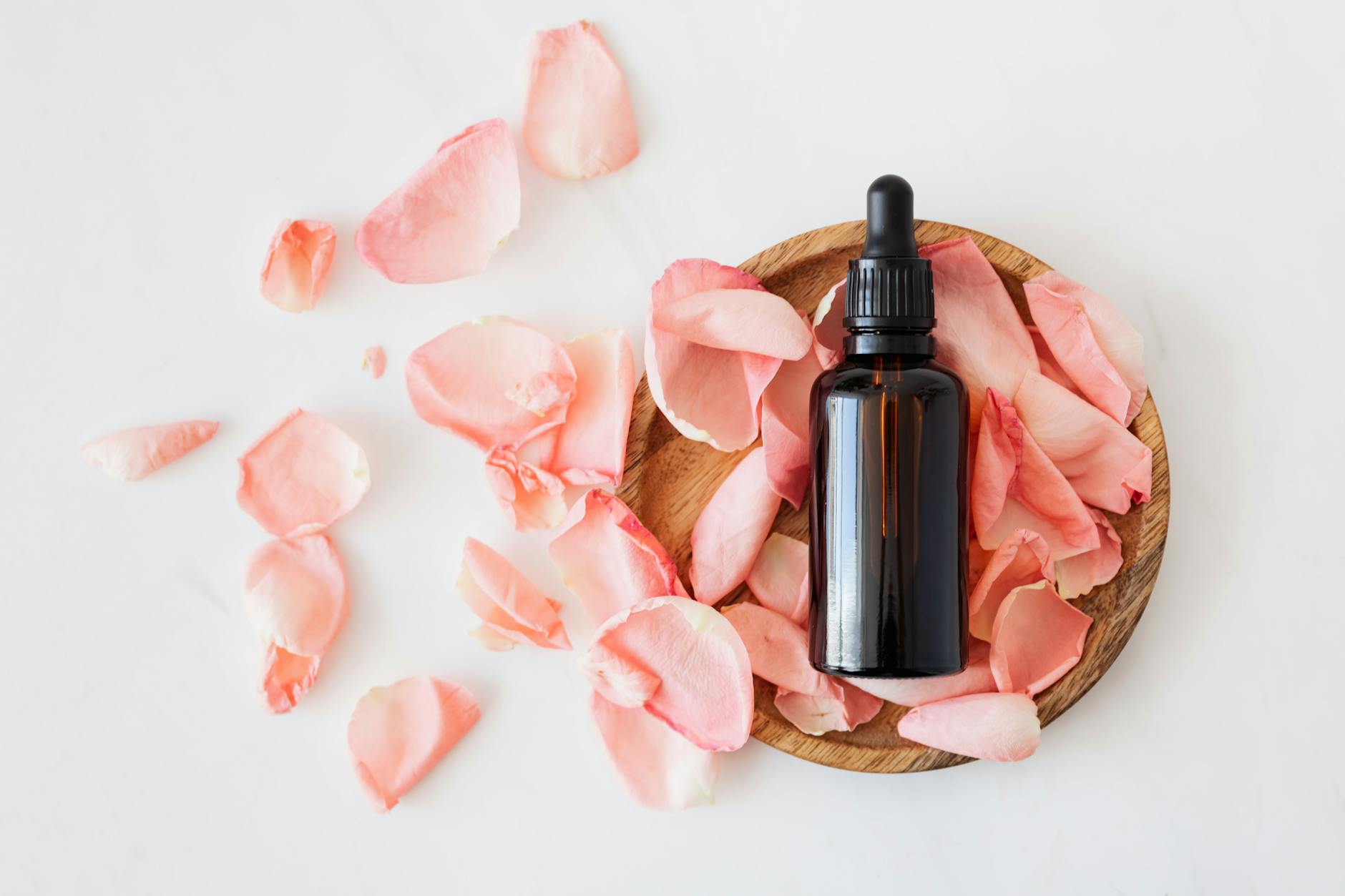 Tea tree oil is one of the most popular essential oils on the market, due to its nourishing, antimicrobial properties and fresh, peppermint-like smell. So, what is tea tree, exactly? Simply put, it's an essential oil that's extracted from a small tree native to Australia, and today, it's primarily used as an effective antimicrobial agent. When used as a topical treatment, tea tree can kill fungi, bacteria, and viruses that fester on the skin. If you have a minor cut, burn, or scrape, tea tree can help stave off infection and facilitate the healing process. This nifty little oil is also often added to shampoos and other haircare products as a natural anti-dandruff remedy. And, tea tree is an effective weapon in the fight against acne, since it can help reduce the bacteria that causes blemishes and also calm any irritation or inflammation on the skin. Basically, no medicine cabinet is complete without tea tree oil; here are the best kinds available today.
Maple Holistics 100% Pure Tea Tree Oil
Maple Holistics makes a wonderfully potent and multi-purpose tea tree oil.
The purifying properties of tea tree oil are impressive, and there's no better way to harness those properties than with Maple Holistics 100% Pure Tea Tree Oil. This powerfully effective yet gentle oil helps to keep skin clear, soothe your scalp when it's dry, and heal cuts and bruises, thanks to its pure, undiluted formula that doesn't contain additives or preservatives. This oil is generally less irritating for the skin than many others, and it's great for promoting strong, healthy hair. All of which goes to say: You need this Maple Holistics tea tree oil in your life.
Pros:
Pure, undiluted formula that's comprised of 100% tea tree oil, with no harsh chemicals, additives, or preservatives.
Very multipurpose: Use this oil to heal blemishes, treat cuts and scars, encourage healthy hair growth, soothe your dry scalp, and promote overall wellness.
Cons:
The packaging could stand to be a little better; just be extra-careful when screwing the cap back on.
Eve Hansen Organic Tea Tree Oil
This Eve Hansen oil is made from the highest-quality organic tea tree possible.
Most Environmentally-Friendly
If you're an all-natural, organic product junkie, look no further than the Eve Hansen Organic Tea Tree Oil, which is crafted from superior quality organic tea tree. Each batch is tested for purity and potency, so you can rest assured that you're getting a really high-grade oil. It works as an excellent treatment for acne, nail fungus, skin tags, and other skin conditions, and it also helps combat dandruff and lice. This rich, luxe oil is an essential product to have on hand.
Pros:
Made from high-quality organic tea tree, in the U.S.
This oil is particularly great for adding to all-purpose cleaners, shampoos, and lotions, if you're the DIY type. (It even smells minty fresh.)
Vegan and certified cruelty-free.
Cons:
Definitely not the cheapest oil available, by far, so it may not be right for every budget.
NOW Foods Tea Tree Oil
NOW Foods makes a powerful, soothing tea tree oil that's awesome for aromatherapy purposes.
When used in aromatherapy, tea tree oil can have a supremely calming, wellness-boosting effect, as it naturally supports the immune system, helps fight infections, and can even help reduce stress. Enter NOW Foods Tea Tree Oil: this handy little oil is great for using in your diffuser, since it's particularly effective at eliminating airborne bacteria, boosting immunity, and reducing anxiety. Simply add one or two drops to your diffuser, sit back, relax, and enjoy the soothing, purifying atmosphere in your home.
Pros:
Awesome for aromatherapy. Use it in a diffuser or room spray to kill off germs and bacteria, naturally support the immune system, diminish feelings of stress and anxiety, and promote wellness.
Cons:
Isn't the purest formula available.
ArtNaturals Tea Tree Oil
If you want to up your skincare game for the body, this ArtNaturals Tea Tree Oil is a great way to do so.
Tea tree oil can be used on the body to help fight off odor, purify and cleanse the skin, and stave off body acne and infections. Talk about a dream combination. And, ArtNaturals Tea Tree Oil is best for the body, since it can be applied topically (as long as you dilute it with a carrier oil first) or added to a DIY lotion or wash, for a fresh-smelling, healing, nourishing product. You'll feel instantly refreshed and rejuvenated when you add this ArtNaturals oil into your shower or bath skincare lineup.
Pros:
With its fresh scent and super-cleansing and deodorizing powers, this oil is perfect for using on the body, either in a DIY body wash or simply applied topically.
Cruelty-free and vegan.
Cons:
The fragrance is definitely strong, so it may not be right for everyone.
Ola Prima Tea Tree Oil
This tea tree oil from Ola Prima is easy on the wallet and still powerfully effective.
For those times when you just can't afford to blow your budget on tea tree oil, the Ola Prima Tea Tree Oil is a premium-grade oil, at half the cost of nearly every other oil of its caliber. It comes in a big, four-ounce bottle (or you can opt for one of two bigger sizes), and it's comprised of high-quality, therapeutic-grade tea tree oil that's naturally and sustainably harvested and produced. Add it to a cleaner, diffuser, lotion, or cream, or simply dilute it and put it on the skin to treat small infections, cuts, and blemishes. This Ola Prima oil is just as effective as the others on this list, but it's budget-friendly.
Pros:
Very affordably priced.
Available in three sizes.
Made from premium-quality tea tree oil that's great for making lotions, creams, or body washes, or for adding to your diffuser.
Cons:
Comes in a plastic bottle.
Frequently Asked Questions
Where does tea tree oil come from?
Tea tree oil comes from the leaves of Melaleuca alternifolia, which is a small tree that's native to Queensland and New South Wales, Australia; it was originally used by Aboriginal Australians and was adopted by colonists circa the mid-18th century.
What are the benefits of using tea tree oil?
There are several key benefits to using tea tree oil. Namely, this potent oil can prevent and halt minor infections in things like cuts, burns, scrapes, and new ear piercings, and it can even help solve athlete's foot and other fungal infections. Tea tree is also great for soothing dry scalps and preventing dandruff. Finally, tea tree oil is often used as a natural acne treatment, since it's effective at reducing acne without irritating the skin.
How do I apply it to my skin and hair?
In most cases, you should not apply tea tree oil directly to your skin or hair; rather, you should dilute it first with a carrier oil, such as jojoba oil, coconut oil, or almond oil.