The Best 5 Crossbody Handbags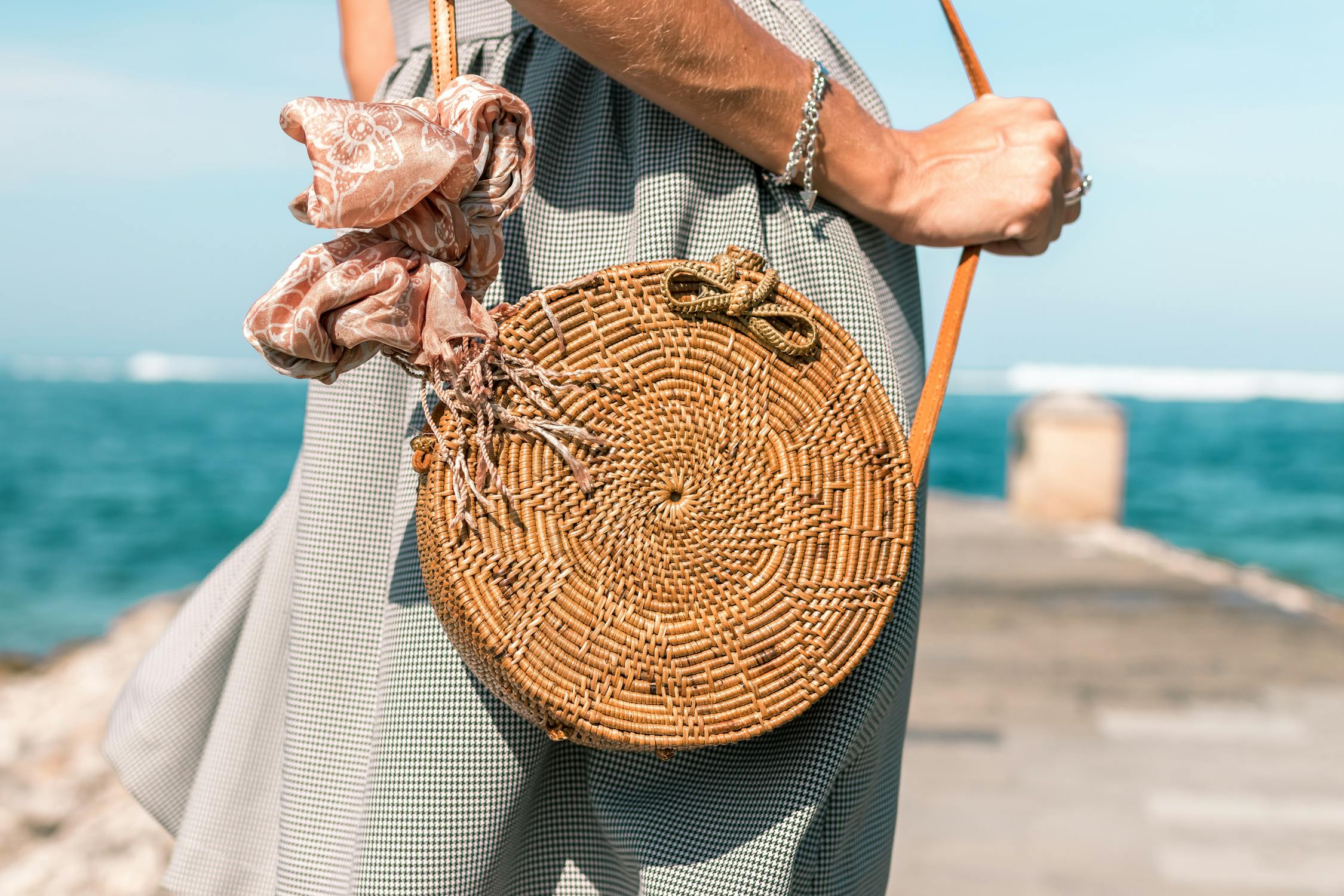 When it comes to the perfect go-to bag, it's hard to beat the crossbody bag. For day-to-day use, crossbody handbags are extremely functional: They're big enough to fit all your must-have belongings (like your wallet and keys), and they're extra-convenient to carry since you don't have to use your hands to hold them. Best of all, there's a crossbody handbag out there for everyone: Whether you want a sleek, fashion-forward bag, a compact bag that's well-suited for traveling, a sturdy work tote, or a classic carryall that you'll have for forever, the crossbody bag is the perfect accessory for minimalists who are constantly on the go. Here, we've selected five of the all-time best crossbody bags out there.
Isabelle Medium-Size Solid Modern Classic Crossbody Bag
The Solid Modern Classic Crossbody Bag is a solid choice.
For the best basic crossbody bag, the one that'll see you through your daily errands or work day, it doesn't get much better than the Solid Modern Classic Crossbody Bag from Isabelle. With plenty of room for the essentials, like your wallet and phone, plus some spare space, this widely beloved bag is the ideal size. The adjustable shoulder strap is comfy, and the gold tone hardware is a classic touch. And, this Isabelle bag comes in every color of the rainbow, from bright yellow to jade to black, and every shade in between.
Pros:
Awesomely basic–this bag goes with pretty much anything.
Plenty of space without being bulky.
Comes in an array of pretty colors.
Cons:
The strap is just a tad too long.
Kate Spade New York Chester Street Dessi Pebbled Leather Shoulder Bag
When you're in the mood to invest in a killer bag, this Kate Spade crossbody bag is a stellar pick.
If you're in the market for a high-end crossbody bag, look no further than Kate Spade's New York leather shoulder bag, an accessory that proves that functional doesn't have to mean boring or unattractive. With its buttery-soft leather and glossy, gold-toned embossed logo in front, this bag is sheer sophistication in purse form. The interior features custom Kate Spade fabric lining, and the bag comes in three attractive shades: Black, Chocolate Cherry, and Warm Beige/Black. The New York bag is an investment piece, but it's one you'll have for years to come.
Pros:
The colors and sleek design are exceptionally lovely.
Has a sturdy adjustable shoulder strap.
Made from high-quality materials.
Cons:
May not be right for every budget.
Mundi Jacqui Vegan Leather RFID Women's Crossbody Bag
This Vegan Leather Crossbody Bag from Mundi proves that having good style doesn't have to mean harming animals.
Vegans/environmentalists/animal lovers, take note: No creatures were harmed in the making of Mundi Jacqui's Vegan Leather Crossbody Bag. This well-crafted vegan purse is so polished it'll likely go with everything in your wardrobe, and it features plenty of storage: an outer cell phone pocket, six credit card pockets, an ID window, a slip pocket, a zippered change pocket, and a large cash bill pocket. What more could you need?
Pros:
Cruelty-free.
Plenty of organized compartments and spacious storage.
Has a removable wristlet strap and removable crossbody strap.
Comes in nearly twenty colors and patterns.
Cons:
Doesn't fit extra-big phones super well.
SG SUHU Lightweight Medium Dome Crossbody Bag
This SG SUHU Crossbody checks all the boxes, from style to function.
Stylish to the max, the Lightweight Medium Dome Crossbody Bag from SG SUHU boasts a roomy interior, a classic and sleek shape, and high-quality fabric. The exterior is made from vegan leather, with gold tone hardware with center tassels, while the interior consists of an attractive striped lining. Lightweight and relaxed, the SG SUHU crossbody bag is perfect for both day and night: It's big enough to store all the essentials while you're out running errands during the day and classy enough to wear to dinner or drinks at night.
Pros:
Made from vegan leather, so it's cruelty-free and eco-friendly.
Fits all smartphone sizes.
Features an adjustable long shoulder strap with top zipper closure, so it can be worn several different ways.
Comes in dozens of eye-catching colors.
Cons:
Straps could stand to be a little wider.
NOTAG Crossbody Bag for Women
Get caught in the rain? You won't have a care in the world when you tote this fully waterproof bag from NOTAG.
Sporty, no-nonsense, and perfect for everyday use, the NOTAG Crossbody Bag for Women is functional and cute and not to mention fully waterproof. Its slim design and lightweight shape make it great for those times when you want to carry just a few essentials. And, conveniently, the number of pockets make it easy to compartmentalize items you need to access quickly. Crafted from durable polyester and made with a detachable strap, this NOTAG bag can be worn several ways, depending on your mood.
Pros:
Waterproof.
Multiple pockets and compartments make for easy access.
Simple, classic silhouette that won't go out of style.
Has a detachable, attachable strap.
Cons:
As opposed to the other bags on this list (which come in several shades and patterns), color options are limited with this bag.
Frequently Asked Questions
How do I know if a crossbody bag is right for me?
If you want a bag that's comfy and distributes its weight equally on both sides of your body, then a crossbody bag is likely right for you. Perhaps most conveniently, crossbody bags allow you to keep your hands free to do other things, and they're especially useful during a long day of travel.
What should I look for in a crossbody bag?
A good crossbody bag is made of durable material, is big enough to fit your wallet and other important items, and has zipper enclosures. After that, it's up to you to decide what's right in terms of style and budget.