The Best Beard Straighteners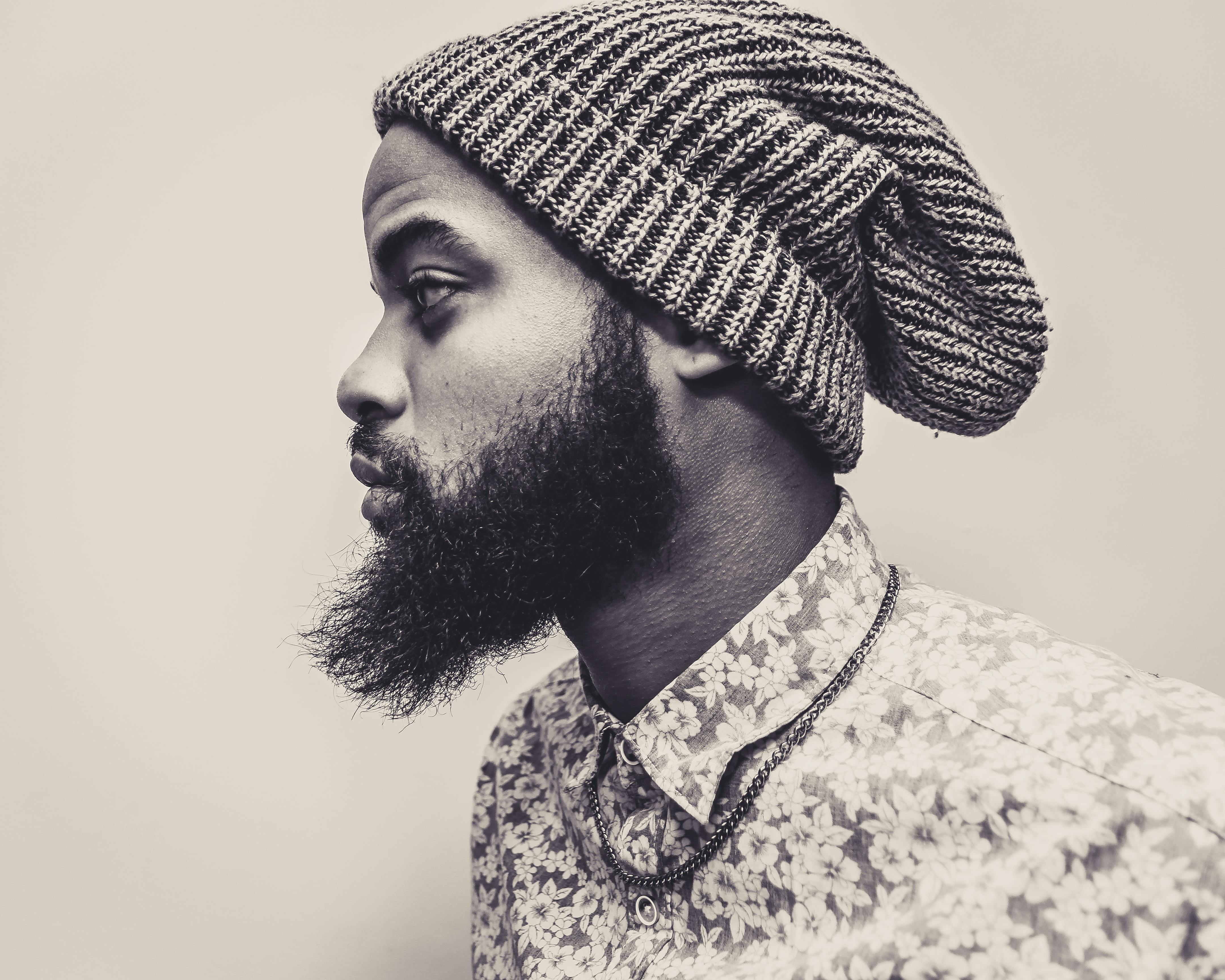 For some men, having a beard is a way of life. A beard can transform your face from that of a squeaky clean boy to a rugged man, but it'll require some maintenance. Unless you want to look like a wild animal, you'll need to keep your beard groomed and tamed. This means using beard oil, beard shampoo, conditioner, cream, wax, and anything else to keep those pesky whiskers in line. But what if you have a long beard and you're looking for an extra-tame, styled look? Well, you may just need a beard straightener. Similar-looking to a normal brush, a beard straightener can heat up and smooth out your curly beard hair to styled perfection. We've put together a list of the top beard straighteners out there, so take the leap and tame those wild bristles.
Arkam Premium Beard Straightener
Affordable, reliable, and quick to heat, this straightener from Arkam is a no-brainer.
Any gent looking to sport an impressive beard would be wise to invest in a straightener like this one. Designed by Arkam, this nifty contraption utilizes advanced ionic technology to straighten and style your beard to its full potential. Capable of heating up rapidly, this beard straightener is simple and effective, so you won't have to fuss around during the morning as you go through your grooming routine. Considering the price, this pick is a bargain — and that's without even factoring in the included wooden pocket comb and travel bag included in the purchase.
Pros:
Excellent at combatting frizz
You can choose from various heat levels
Auto-shutoff function kicks in after 30 minutes
Cons:
Xikezan Beard Straightener
This affordable kit comes with oil, balm, and more, making it a great gift for anyone trying to sculpt the perfect beard.
Taming a long, wild beard has never been easier than it is with this kit from Xikezan. If you value affordable products and dapper style, this may be your ideal grooming accessory. Or better yet, if you're looking for a gift for a bearded loved one, this is a fine pick. Using PTC heat technology, this straightening brush evenly distributes heat up to 428 degrees Fahrenheit. It has protective guards around the bristles to prevent scalding skin or damaging hair. It has three different heat settings to make sure you have the power necessary to straighten unruly bristles, so regardless of your hair type, it will be up to the task. It also has a safety feature that will turn off the heat after 30 minutes if it's not being used. For safe and dependable straightening, this is well worth the money.
Pros:
Great price
Excellent gift for a bearded friend or family member
Includes beard balm and oil
Cons:
Quality control is spotty
Grow Alpha Beard Beard Straightener Grooming Kit
Get everything your beard needs to grow and stay healthy with this huge accessory kit.
If you're starting from scratch but want to make sure your beard is staying healthy with all the right products and accessories, look no further. This massive eight-piece kit is filled with everything you could want for your beard at a price that will surprise even the most frugal of buyers.
Aside from the beard-straightening brush, this kit includes a double-sided comb, unscented growth oil, balm, shampoo, conditioner, a razor, and scissors. Use the straightening brush with ani-scald technology to soften your beard and get a styled look. Then, use the beard oil and balm to sculpt your look. Keep your beard clean and flake-free with the shampoo and conditioner, then trim it to shape using the included scissors and razor. With all these great accessories for such a low price, this is a certified steal.
Pros:
Great price
Comes with a ton of extra accessories
Rapid-heat technology
Cons:
Not as compact as other kits
Yibi Beard Straightener
Easy storage and affordable pricing make this kit a must-have for traveling.
Packing a bag is always tricky with electronic accessories, but if you want to look good on vacation, it's a necessary task. Trying to fit everything and keep all your grooming tools clean can be a challenge, but this slim, lightweight straightener from Yibi makes it a breeze.
It's easy to use the comb to keep your beard looking neat and styled throughout the day. The straightener uses ion technology to quickly heat and soften facial hair in just one stroke. Quality design and simple storage make this a great option, and on top of all that, we love that this straightener can be taken on the go so easily.
Pros:
Good price
Comes with a velvet storage pouch
Ionic technology and ceramic plates provide long-lasting straightening
Cons:
Grow Alpha Beard Beard Straightener
Save some coin by getting this budget-friendly straightener at a fraction of competing prices.
Having a great beard shouldn't cost a fortune, but many sellers out there are charging hefty sums for boutique oils and accessories. If you're in the market for quality products but without the lofty price tag, this set from Grow Alpha Beard may be just what you're looking for.
This minimal three-piece set is perfect for the price-conscious buyer. It includes a beard-straightening brush, beard balm, and beard oil. Use the oil to nourish your bristles, and after straightening, you can use the balm to help style your beard. The ceramic design of the straightener evenly distributes heat, too. If your budget is tight but looking good is a top priority, this is your best bet.
Pros:
Great price
Heats up in only 40 seconds
Works for all different types of beards
Includes balm and oil
Cons:
Doesn't include a travel case
Frequently Asked Questions
Do beard straighteners work the same as traditional hair straighteners?
No. Beard straighteners are set up like a normal brush, but the bristles heat up to straighten beard hair. Most beard straighteners don't get as hot as normal straightening irons, and some have multiple heat settings for different hair types. A traditional straightening iron is designed like a clamp that envelopes hair shafts and heats them to a high temperature to straighten them. Beard straighteners just brush through like a normal brush and are designed to heat hair without damaging the skin or singeing your beard.
Do beard straighteners work on shorter beards?
If you have a beard shorter than a half-inch, it's probably not worth it to get a beard straightener. For starters, most beard hair doesn't curl much until it reaches a half-inch. After that, it's thick enough to brush without getting a ton of contact with the skin. Remember, this is a heated brush; it works great on hair, but if you apply it to stubble there's nothing to act as a barrier between your skin and the heat from the brush. If you want to grow your beard longer, it's a good tool to have. However, if you keep your beard short, there's not much styling to do until it gets longer.