The Best Berets for Women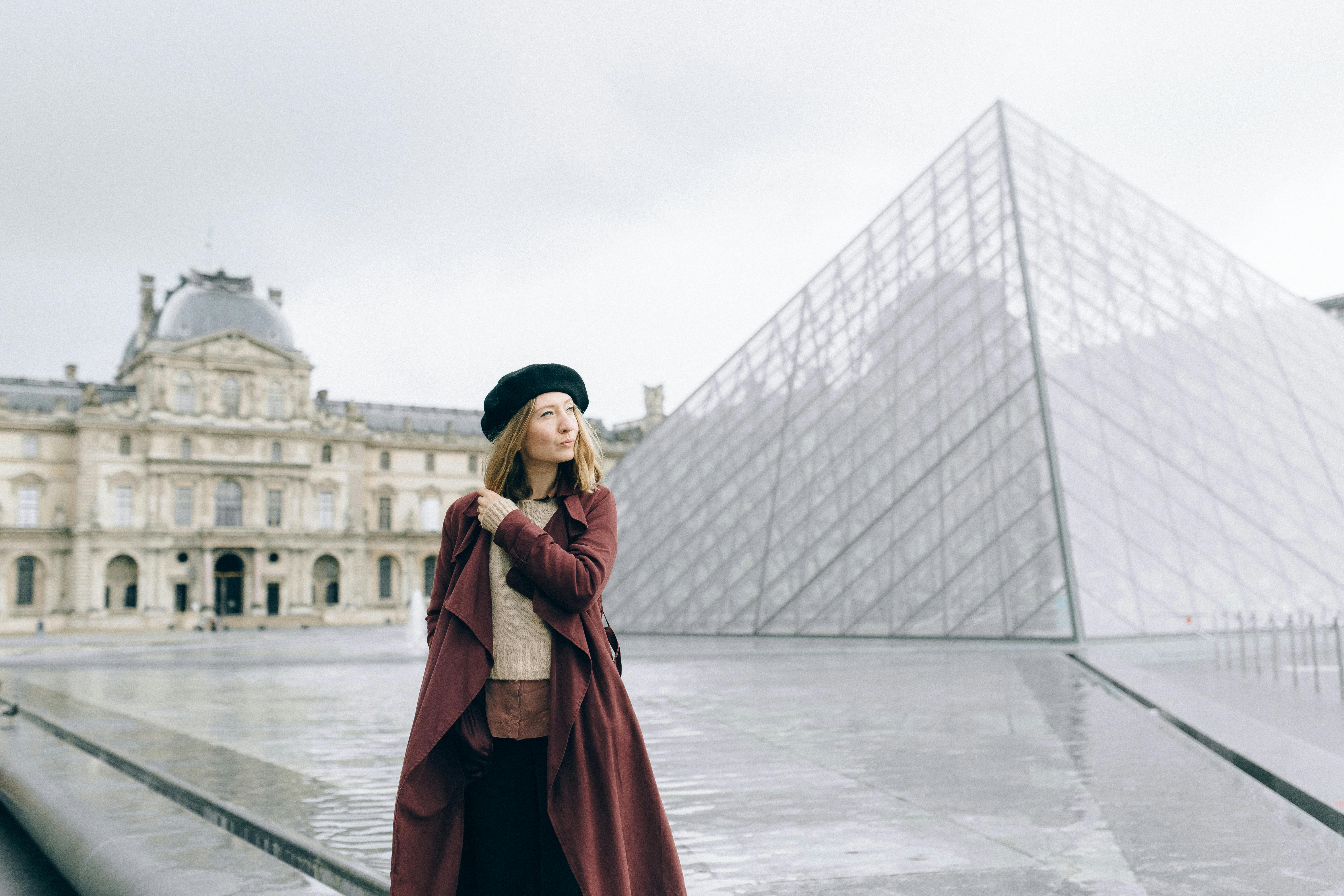 Channel that classic French girl fashion with a stylish and timeless beret. These chic toppers are an easy way to add an effortless edge to your outfit that will give you instantly cool vibes. From classic black styles that work with every look to more colorful and patterned alternatives, the sky is the limit to how you can incorporate a beret into your day-to-day wardrobe. Instead of feeling intimidated by this statement-making style, feel empowered to own your look with our favorites. From simple and sophisticated to attention-grabbing, we've rounded up the best of the best when it comes to berets.
Chapeau Tribe Classic Stretchable Wool French Beret
This classic beret is a stylish wardrobe staple.
Perfect for both men and women of all ages, this beret is a timeless addition to your closet. The wool and polyester blend is ideal for cooler weather, and the chic silhouette instantly invokes classic French style. Wear it as an outdoor accessory with a matching scarf and gloves, or add it as a finishing touch to your outfit for indoor wear for ultimate versatility.
Pros:
The stretchy design is made to be comfortable enough for all-day wear
Made in a true black shade, this style goes with any outfit for ultimate versatility
The wool blend fabric is warm enough for chilly weather
Cons:
With frequent wear, the fabric may pill
It runs small, so may not be the best option for those with large heads
Jeicy Wool Beret Hat
Look effortless and chic with this sophisticated topper.
This beret gives you a French look so you instantly have that European edge. The lightweight and breathable fabric is made from 80% wool and 20% nylon, making it perfect for all-year wear. Ideal for a classic, casual, and cool overall look, this hat is the best way to infuse any look with a hint of timeless style. It even comes with a matching scarf and brooch to help you complete your overall ensemble.
Pros:
The beret is available in over 20 shades, so you can pick one that works best with your wardrobe
The wool blend fabric is high-quality and durable, so it should stand the test of time
Made to be one-size-fits-most, the beret can be worn by most adults and teenagers
Cons:
The fabric may shed, especially if you order the beret in a lighter color
Because it's a natural fabric, the wool may have slight imperfections
Withmoons Polyester Beret Hat
This tartan design is a punk-rock interpretation of the iconic French style.
This beret blends the best of classic and modern elements for a totally new style. The traditional shape is an ode to the French accessory staple, while the tartan plaid pattern and leather accents give the hat a punk-rock edge. Perfect for wearing with casual ensembles for a unique finishing touch, this hat is an eye-catching alternative to a solid beret.
Pros:
The wool and acrylic blend fabric is warm, making this the perfect design for the cooler months
The plaid fabric is accented by faux leather trim for an edgy and trendy look
It fits most people easily
Cons:
The plaid pattern is less versatile than a solid beret
With the faux leather, it's a more casual look and can't as easily be dressed up
Awaytr Kids Wool French Beret
This child-size beret is perfect for everything from costumes to daily wear.
Give any child an instant hit of style with this classic beret. Ideal for aspiring artists, for costume parties, or even for daily wear, the warm and cozy beret is available in a wide range of bright and cheery shades. Choose from hot pink, canary yellow, and nearly ten other colors to find the perfect hue for your child's personality. Plus, the circumference is designed to fit from ages three through eight, so they can even wear it as they grow.
Pros:
The beret can be worn straight or at an angle for versatile styling options
It's available in over ten different colors, so you can pick your favorite shade
The wool-blend fabric is warm, making it perfect for cooler weather
Cons:
It runs small, so maybe a better option for younger children
The fabric is stiff, which may make it uncomfortable for all-day wear
Frequently Asked Questions
Are berets French?
The beret style was popularized in France and Spain in the 19th century. The association with France began because a beret was part of the French military uniform at the turn of the century through World War I.
How does a beret stay on?
Berets are typically worn tilted to the side. To ensure yours stays on, place the opening of the hat about an inch above your ears and a quarter of the way down your forehead. You can then adjust the beret to your liking.
Do berets cover your ears?
Traditionally, berets are worn above both ears. Some people, however, cover one ear when wearing their beret tilted at an angle.