The Best Camisoles for Women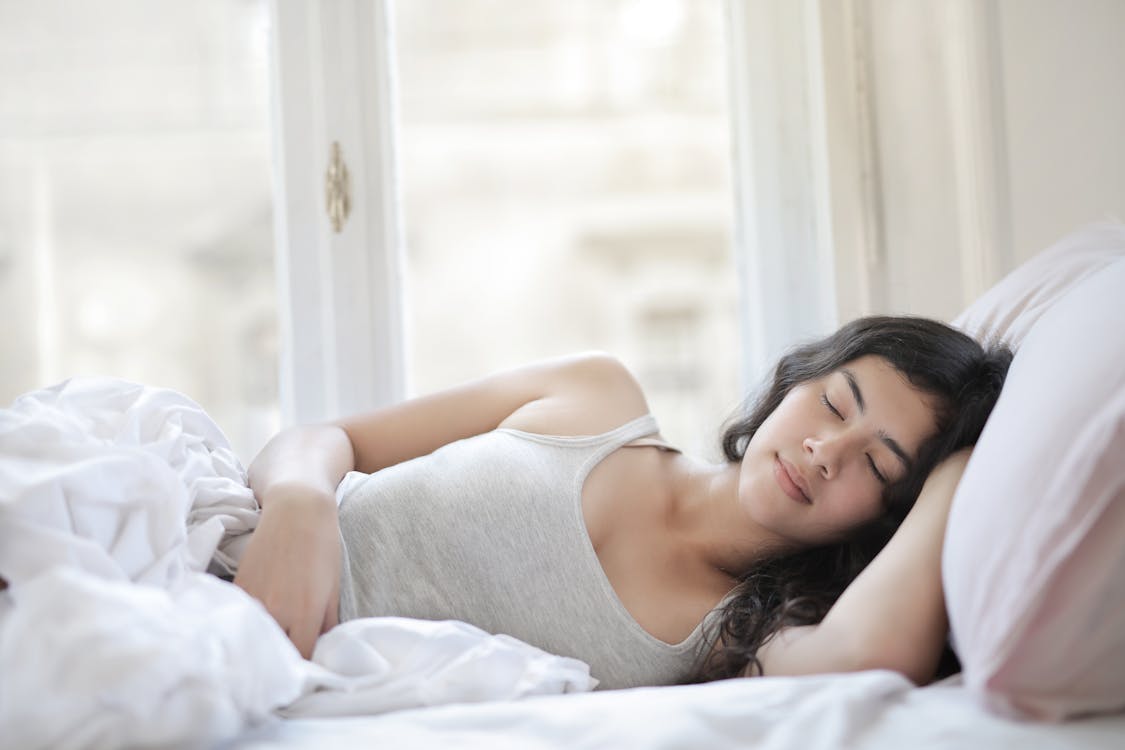 Camisoles are an outfit workhorse. Their versatile style can be worn under sweaters or cardigans or can be worn alone for a more casual and laid-back look. No matter how you choose to wear yours, you're guaranteed to slay in a well-fitting camisole. We love these sleeveless tops, we decided to scour the market for the best of the best. Read on to discover our top five favorite camisoles. You're bound to find a new favorite.
Vislivin Women's Basic Solid Camisole
This simple and versatile camisole will quickly become a closet staple.
With four different camisoles in one versatile set, this option will become your new favorite. The stretchy camisoles are made from 95% modal and 5% spandex, making them equally soft and breathable. The scoop neckline is high enough to keep you covered but low enough to not peak out under crewneck tops. Adjustable straps ensure that you can get the fit just right and the thin fabric hugs your body to provide added support and coverage. Choose from a range of different colors to add the exact right camis to your wardrobe.
Pros:
The set includes four camisoles of different shades for more variety
The straps are adjustable so you can get a perfect and comfortable fit
The fabric is thin and breathable, making it easy to layer under other tops or sweaters
Cons:
They can't be dried in a dryer
ATTRACO Women's Cotton Camisole Shelf Bra Spaghetti Straps Tank Top
With a built-in bra, this cami is the best of both worlds.
With a built-in shelf bra, these camisoles are tanktop and undergarment, all in one. The cotton and spandex blend is soft and super stretchy, giving you the mobility you need but the comfort you want. The built-in bra has an elastic band for added support, and adjustable straps ensure you can get the tightness on your shoulders just right. Available in several different sets and colors, this two-pack of camisoles will quickly become a wardrobe powerhouse you wear with everything.
Pros:
The built-in shelf bra has an elastic band and adjustable straps for added comfort and support
The cotton and spandex fabric blend is breathable and comfortable
The stretchy fabric isn't restrictive and is soft enough for all-day wear
Cons:
The built-in bra doesn't have any additional padding
The camisoles run large
Vislivin Women's Supersoft Camisole
This camisole can be worn anywhere from work to the gym.
Made from a cozy blend of modal and spandex, these camisoles from Vislivin are lusciously soft and comfortable. Better yet, the rounded neckline and wide straps give them a casual and cool look that can take you anywhere from the gym to date night. Designed to be slightly fitted without being too tight, the tanks can be worn on their own or layered under sweaters, cardigans, jackets, and more. Throw it on for any occasion and experience the versatility of these camisoles for yourself.
Pros:
The camisoles are available in packs of two or four and in varying colors
The wide straps provide added coverage, so you don't have to worry about exposed bra straps
They are machine-washable, so you can always have one clean
Cons:
The tank tops run a bit small, so consider ordering one size up
The tanks aren't designed to be fitted, which results in a looser fit some people may not prefer
Bali Women's Shapewear Lace 'N Smooth Cami
This lovely lace camisole will change how you think about shapewear.
This smoothing camisole has an allover lace design for a beautiful blend of stylish and sophisticated. Plus, the semi-sheer design has lined cups at the bust for added support and coverage, helping you feel confident. The long length features lace trim at the hem, making it the perfect layering piece under sweaters or tees. Best of all, the lycra fabric helps shape your curves without pulling or pinching, giving you a piece of shapewear, a top, and a bra, all-in-one.
Pros:
The lycra lace design functions as a piece of shapewear to smooth your tummy and hip area
The bust has light padding for more shape and support
The camisole has adjustable straps so you can loosen or tighten them as needed
Cons:
The camisole is semi-sheer, so cannot be worn as a standalone top
It runs small compared to similar styles
Vanity Fair Women's Tops for Layering
This simple cami sports a luxurious trim for an elevated look.
This thin-strapped camisole blends the best of form and function. The soft and comfortable fabric moves with you and is the perfect thin layer under cardigans, sweaters, and other tops. The v-neckline is feminine and still modest, showing off your neck and collarbone in the best way. Plus, the neck and straps are finishes in a floral lace trim that gives the entire piece a more sophisticated and upscale look. Choose from a range of neutral colors to add the perfect missing piece to your wardrobe.
Pros:
The material is very stretchy to maximize comfort
The length is long enough to tuck into pants or a skirt, and short enough to not cause any bunching
The lace trim adds unexpected and elegant detail to the classic camisole style
Cons:
The camisole doesn't have adjustable straps because of the lace trim
The camisole is thin and may be sheer in lighter colors
Frequently Asked Questions
Are camisoles considered underwear?
Some camisoles have a built-in bra, so they may be considered undergarments. They can, however, be worn under sweaters, dresses, or cardigans as a layering piece that is not visible. However, most camisoles are worn as a regular piece of clothing and are considered more of a tank top.
Are camisoles supposed to be tight?
There are different styles of camisoles depending on personal preference. When wearing one underneath another article of clothing, it may be best to have a more form-fitting design. When wearing a cami as a tank top, on the other hand, it may be best to have a looser style to add more comfort and mobility.
What do you wear under a camisole?
Depending on your ensemble, there are a few different options. Most normal bras can be worn under camisoles, though the straps will show. If you are looking for a more polished approach, opt for a strapless bra, which will eliminate the second set of straps. If you camisole has a built-in bra, you don't necessarily need an additional undergarment. The choice, however, is personal and you can always wear a bra if you prefer.
What do I wear with a camisole?
Camisoles are a versatile piece in your closet that can be worn with almost anything. Wear one under a cardigan for a classic look, or pair a silky cardigan with a blazer for a more fashion-forward approach.