The Best Cold Weather Coats For Women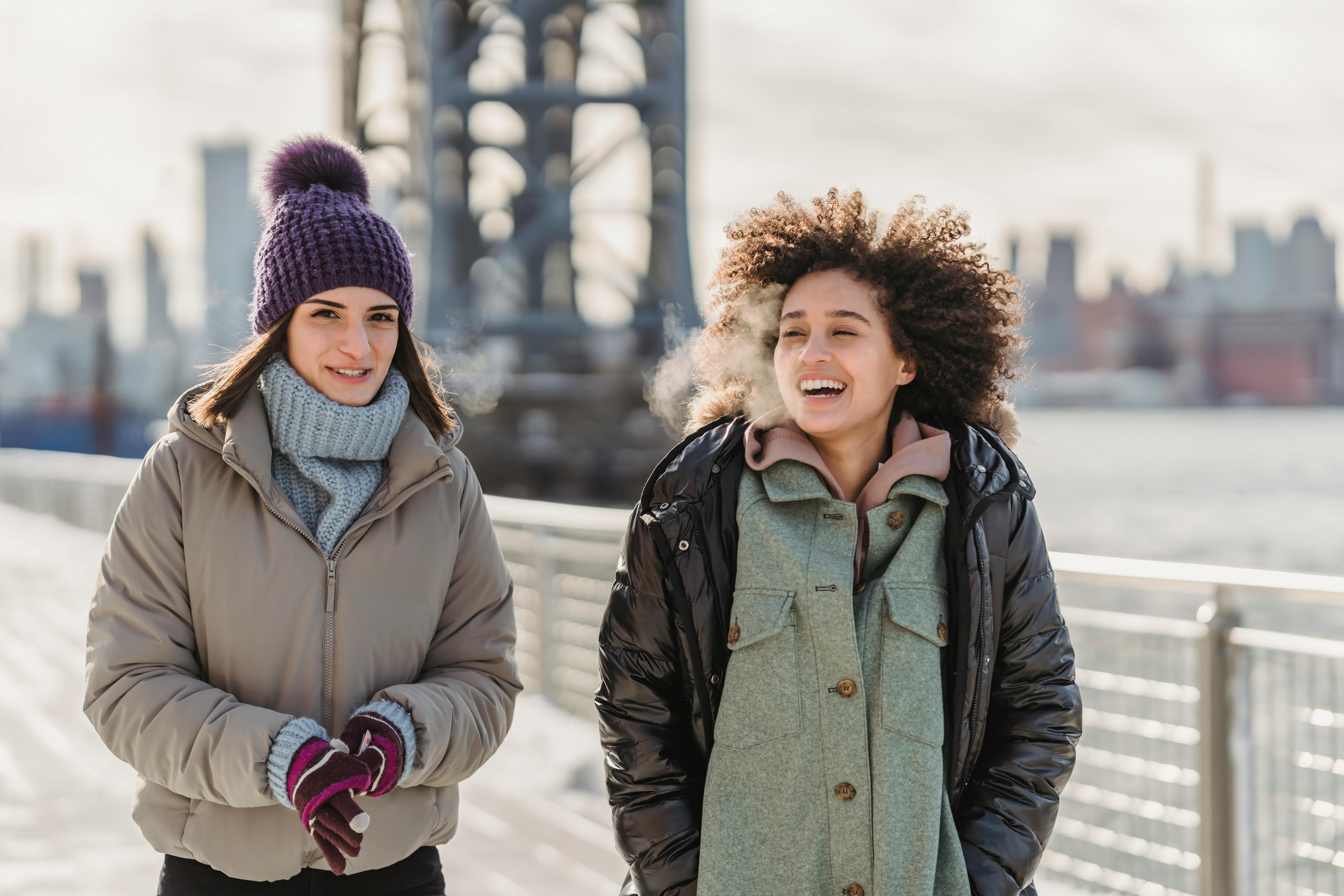 A warm coat is a wardrobe must-have for every woman. From sleek and packable styles to parkas that keep you warm in the chilliest weather, a well-made, cold-weather coat is a game-changer. Whether you're outside all day on the slopes or need a reliable jacket to keep you warm on your commute, there are countless styles to choose from. Instead of feeling overwhelmed and unsure which coat to choose, we've done all of the leg work for you. Check out our top coat picks to add to your closet.
Wantdo Women's Hooded Packable Light Weight Jacket
This ultra-light jacket is the perfect all-weather option.
This nylon jacket is the perfect topper for almost any weather. Ideal for combating strong winds, this zip-up style jacket will keep you warm and dry, even on cold days. A hood and waterproof coating ensure you can wear it in all conditions with confidence, while the packable design makes it easy to take on the go. Add this to your wardrobe for style that helps you stay warm anywhere.
Pros:
It's filled with 90% duck down for optimal warmth
With two zipper pockets, two exterior pockets, and a media port, it gives you plenty of storage
The nylon exterior helps keep water out so you stay warm and dry
Cons:
It runs small, so consider sizing up
The sleeves are very long, so you may need to cuff them
Moerdeng Women's Waterproof Ski Jacket
Stay warm and dry with this waterproof design.
From rain to snow to mist, this jacket keeps moisture at bay. The exterior is finished with a professional water-repellent coating, ensuring that water won't seep through, and the nylon exterior is also wind-resistant to keep away the chill. A fluff lining helps to trap in heat, keeping you warm and cozy, even on cold days. Perfect for skiing, snowboarding, and other outdoor cold-weather activities, this jacket will quickly become your new go-to.
Pros:
The jacket has adjustable cuffs, stretchable glove holes, a snap powder skirt, and an adjustable hood to keep you warm and dry
A relaxed-style fit ensures you're comfortable and not constricted
It comes in over a dozen different colors, so you can choose one that best matches your personal style
Cons:
It runs large, so consider sizing down at least one size
The front left zipper pocket is a faux pocket, not a real pocket
Wantdo Women's Waterproof Ski Jacket
Tackle any outdoor activity in any weather conditions with this reliable jacket.
With a windproof and waterproof surface layer and fleece lining to lock in heat, this jacket keeps you dry and comfortable. Made from 240 grams of polyester fiber, the jacket gives you thermal insulation that will keep you cozy and warm, even in foggy or rainy weather. Adjustable cuffs, a drawstring hem, and a hood stop wind and rain in their tracks, and the internal and external pockets give you plenty of places to keep your personal belongings dry.
Pros:
It has a loose fit for ultimate comfort
The exterior polyester fabric is waterproof to prevent moisture from seeping in
A fuzzy, fleece lining helps keep you warm
Cons:
It's recommended to hand-wash the jacket instead of machine-washing it
The jacket runs large, so consider sizing down if you don't want a roomy fit
Orolay Women's Thickened Down Jacket
Keep the chill at bay with this fashionable and functional topper.
This oversized jacket is the perfect stylish way to stay warm. The polyester style is filled with 90% duck down, with a 60% higher density than most other coats on the market. That means it will keep you super warm, even in cold conditions, making it a practical coat during the colder months. A fleece-lined hood adds extra warmth, while four front zipper pockets and side slip pockets give you plenty of space to store your must-have items. Add this coat to your collection for an effortlessly cool look.
Pros:
It's filled with duck down and duck feathers for added warmth
You can unzip the side zippers for a roomier fit
The coat has plenty of pockets for added storage
Cons:
It runs oversized, so you may want to size down
The lining tears easily
Wantdo Women's Waterproof Insulated Fleece Parka
This fleece-lined parka is perfect for even the coldest days.
This hooded parka is designed to keep you protected against even the coldest inclement weather. With a durable 2,400 polyester fiber exterior, the water-repellent jacket has adjustable cuffs to keep in the warmth as well as a detachable, adjustable storm hood and an internal drawstring hem to keep snow and rain out. Finished with three zipper pockets, two internal pockets, and a media pocket, it's the ideal jacket for everything from hiking to snowboarding and everything in between.
Pros:
The adjustable hood has a faux fur lining for added warmth and style
Made from polyester, the shell is water-repellent to keep you dry
It's finished with a fleece lining to help keep you cozy, even when you're outside all day
Cons:
The hood may be too oversized for some people and block their view
The arms aren't as insulated as the body
Frequently Asked Questions
How many cold-weather coats should a woman own?
In our opinion, women should have at least two cold-weather coats in their wardrobe. One coat should be shorter and lighter for cool days, while another should be a larger, parka-style coat for colder weather.
Should I size up for a cold-weather coat?
Because cold weather often calls for layers or thicker clothing like sweaters, consider sizing up in your cold-weather coat for added comfort.