The Best Compression Socks for Women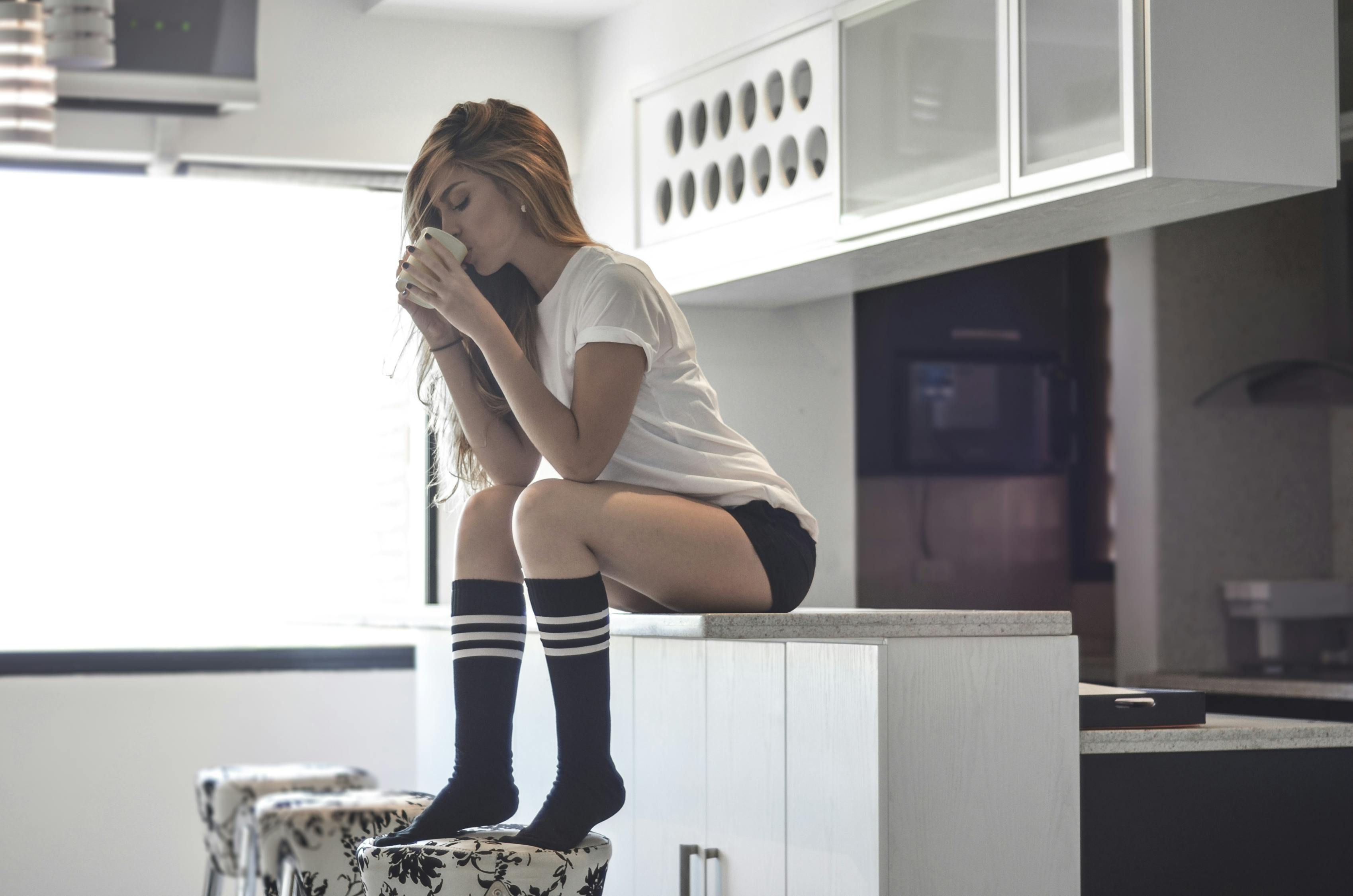 Compression socks may not be the most glamorous travel accessory, but they're one of the most useful. Frequent fliers (or anyone about to embark on a long-haul flight) would do well to wear a pair of these special socks during their next flight. These luggage essentials help keep leg and feet swelling at bay so that you don't arrive at your destination with puffy feet. Compression technology can also be helpful for people recovering from surgery, and for those who stand on their feet for long periods of time. If you're on the lookout for the best compression socks available, you've come to the right place. Here are our absolute favorites.
Charmking Compression Socks
These socks work like an absolute charm.
Charmking's full-length compression socks are designed to promote healthy circulation and prevent muscle fatigue. Their high-quality fabric blend uses 85% nylon to ensure 360-degree stretch for a comfortable and effective fit that won't slide down or feel too constrictive. This next-level stretchiness also makes the larger size a great choice for people with wider calves who often struggle to find a pair of compression socks that get the job done without being uncomfortable.
Pros:
Three pairs included
Tons of stylish options available
Superior stretch in a unisex design
Cons:
Only two sizes available, but the high-stretch fabric offers a more adaptable fit than most
SB Sox Compression Socks
Stand out from the crowd with these fun socks.
Why settle for basic black or white when you could rock all the colors of the rainbow? SB Sox's compression socks are available in a range of vibrant colors and patterns, and they deliver 20 – 30 mmHg of compression, allowing for better joint flexibility and range of movement while you wear them. The premium fabric is breathable and comfortable, effectively helping to keep your feet at an optimal temperature and improve circulation.
Pros:
Unlike most other compression socks, these come in a wide variety of bright colors and cute patterns
Reinforced with cushioned toe and heel support
Four sizes available
Cons:
You have to take some time to stretch these out before wearing them; otherwise, they'll feel too tight
Rymora Compression Socks
If you struggle with chronic calf discomfort and pain, you need these socks.
Designed specifically to help alleviate pain and swelling in your calves, Rymora's compression socks are ideal for a wide range of activities. Their features include a non-slip cuff, true graduated compression, and integrated vents, all of which come together in a breathable nylon/polyester/elastane blend to support you through your day. This powerful combination helps increase oxygen flow and prevent calf pain by providing top-notch compression therapy for your feet and legs.
Pros:
Effective at helping with calf pain relief and encouraging circulation at the same time
Made from a tailored blend of nylon, polyester, and elastane to ensure breathability and elasticity
Machine-washable for easy maintenance
Cons:
We wish there were a sizing chart instead of standard small, medium, and large sizes
Mojo Compression Socks
These socks are designed to stretch, support, and keep your legs healthy and strong.
Offering the ultimate in cushy support, Mojo's compression socks prevent puffy feet and help stave off leg swelling thanks to their medical-grade compression design. They sport selective cushioning that follows the natural contours of your feet to provide support whenever you need it. The flat-seam construction lessens pressure marks and reduces the risk of blisters, and the overall fit is very comfy. These socks are ideal for surgery recovery, long flights, and long periods of standing or sitting.
Pros:
Made using the highest-grade medical compression materials
Designed to stretch as you wear them, so they don't feel too tight
Engineered to follow the natural contours of your foot, resulting in a comfier fit
Cons:
If you don't pull the sock up properly — from the heel and sole, not just the top — it may not stay up
Charmking Compression Ankle Socks
These low-cut socks go on quick and easy.
These ankle-length compression socks from Charmking apply gentle pressure to your ankles, promoting healthy blood flow and reducing pain and swelling. The low-cut design makes these socks easy to pull on and off, so they're especially convenient and applicable to any number of situations. Their moisture-wicking properties are excellent, which makes them especially great for physical activity.
Pros:
Crafted using special copper fibers
They provide mild squeezing to enhance blood circulation
Available in packs of five or ten
Cons:
They run on the small side
Frequently Asked Questions
Can everyone benefit from wearing compression socks?
Essentially, the answer is yes. Compression socks are typically made from tight-fitting nylon that's designed to help your circulation. This is key because poor circulation can lead to uncomfortable aches and pains in your legs. That said, not everyone needs compression socks.
When should I wear my compression socks?
You should wear compression socks any time you'll be sitting for long periods, like on a long-haul flight. People who spend long stretches of time on their feet, those who've just had surgery, and those with circulation problems would also greatly benefit from wearing compression socks.
How long can I wear my compression socks?
This depends on what you need them for. For instance, if your doctor told you to wear them, you'll likely need to keep them on for large chunks of the day. If you're wearing them for a flight, you can safely do so for a few hours at a time.