The Best Down Jackets for Men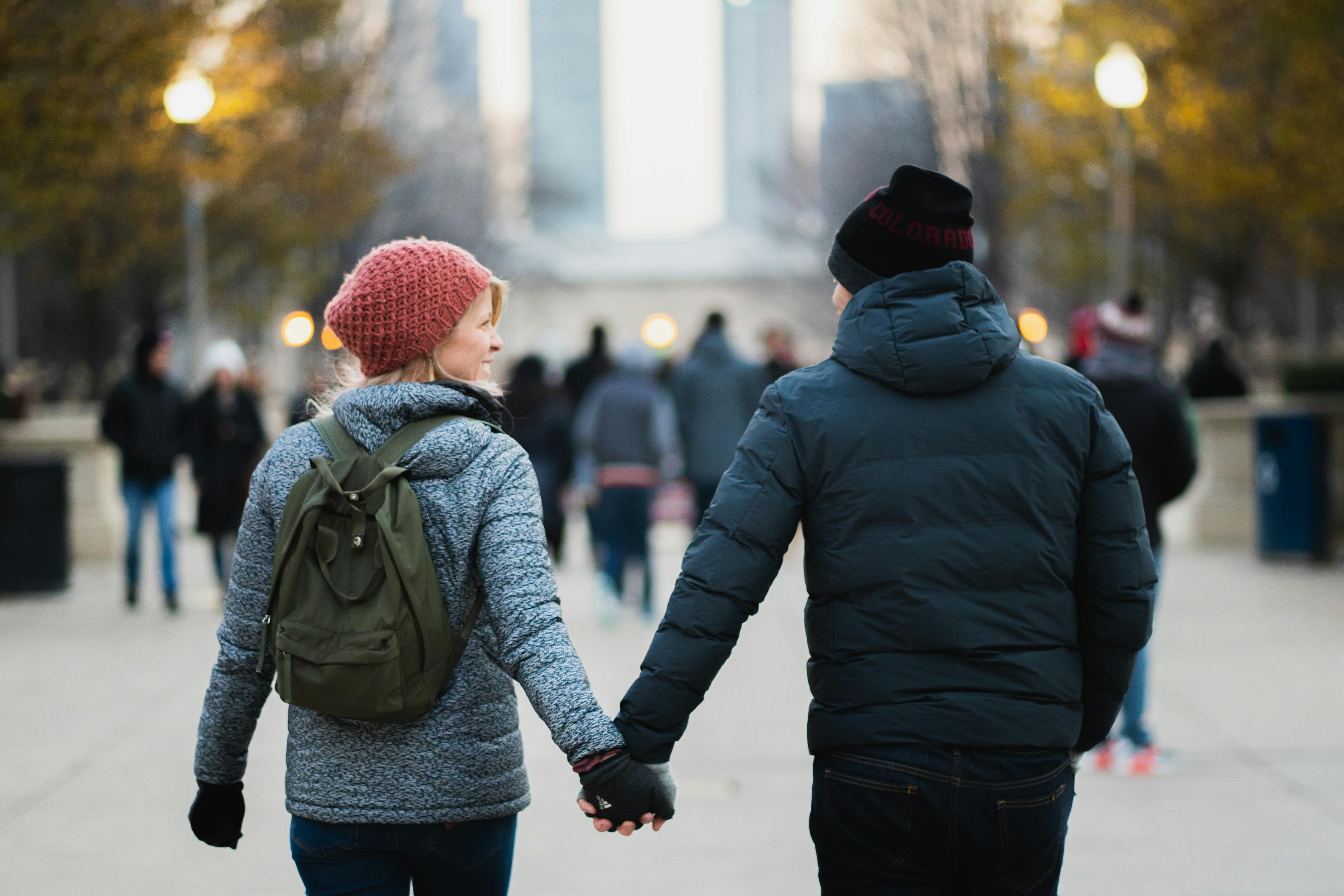 When it comes to combatting cold weather, one of the most important elements is having the right equipment—and a down jacket is no exception. Finding the right mix of durability, and warmth is vital to choosing the best jacket for your lifestyle. We've rounded up our top five favorites on the market right now, so you never again have to worry about feeling chilly or ill-prepared when it comes to the cold and snow. Pick and choose your personal favorite so you're warm and cozy all season long.
Eddie Bauer Men's CirrusLite Down Jacket
This classic down jacket is a versatile closet staple.
Designed to be ultralight and easily packed, this down jacket can go with you anywhere. The nylon exterior is the perfect fabric thanks to its wind- and water-resistant design. The jacket is filled with premium down insulation that will keep you warm in even the coldest temperatures. The down is even certified and responsibly-sourced, so you can feel good about your purchase. The fashionable and slim-fit design is ideal for style-conscious men who want a jacket that looks great but functions even better. Get this jacket for yourself and experience the versatility and durability of Eddie Bauer Jackets firsthand.
Pros:
The lightweight nylon fabric and down insulation keep you warm while also avoiding bulk
The jacket has a zipper closure with zippered pockets to keep your personal items safe
The jacket is machine-washable, making it easy to keep clean
Cons:
The exterior nylon is thin to keep the design lightweight
The packable style is not well-suited for harsh, sub-zero temperatures
Goodthreads Men's Down Puffer Jacket
This stylish jacket is easy on the eyes and easy on the wallet.
This quilted puffer jacket is the perfect multi-season accessory. Made from 100% polyester, the outer shell of the coat is water-resistant to help keep you warm and dry, even while outdoors. The filling is 80% down and 20% feather for a warm blend that keeps you insulated and cozy. Perfect as a performance layer, this jacket delivers endless comfort and maximum mobility to ensure you can move about easily and without restrictions. Pair this jacket with added layers underneath to create even more warmth, or wear it on its own as a lightweight layer for more vigorous outdoor activity.
Pros:
The polyester shell is durable and versatile for countless outdoor activities, like camping, hiking, and more
The puffer has zippered front pockets to keep belongings like your phone or wallet safe and secure
The machine-washable jacket is easy to clean
Cons:
Feathers may poke through from the jacket's filling
The arms run on the shorter side than other similar styles
Eddie Bauer Men's CirrusLite Down Hooded Jacket
This versatile style can take you through anything.
Perfect for frequent travelers, this thin and lightweight jacket can easily be folded or rolled up into any suitcase. The nylon exterior paired with the down insulation protects against the cold, rain, and wind, making it the ultimate option for outdoor excursions. Even the elasticized hem and cuffs are designed to keep warmth in and cold out, so you can wear it all day long and feel toasty and warm. Plus, the secure front zipper, interior pockets, and front pockets keep all of your things right where you left them.
Pros:
Nylon shell and down insulation are both designed for optimal warmth and to repel water
The jacket is designed to fit over other layers so you can bundle up easily
The jacket folds up into a small bundle, making it easy to pack in a suitcase or backpack
Cons:
The hood isn't removable
The jacket may shed a few feathers from the down insulation when new
Tommy Hilfiger Classic Hooded Jacket
This fashionable jacket is the statement-making piece you've been after.
Available in a wide range of colors and patterns, this down jacket is the ideal option for men with a fashion sense. Made with a nylon shell to block out the cold, the jacket has extra insulation to protect from wind chill as well. Other thoughtful features like rib-knit storm cuffs and a fleece-lined stand color all add to the jacket's warmth, making it a great option to wear when you're out all day in the cold. Plus, the quilted and color-blocked style is a beautiful piece of outwear that will have you turning heads for the best of form and function.
Pros:
100% nylon shell that blocks out cold and dampness
The jacket has other insulating features, like ribbed cuffs and a fleece collar
The jacket also has a quilted hood to protect against rain or cold
Cons:
Runs a bit large compared to other similar styles
The jacket only has one interior pocket
Eddie Bauer Men's Superior Down Parka
Designed for even the harshest temperatures, this jacket has you covered.
Best for Cold Temperatures
Stop the rain, sleet, snow, and hail in their tracks with this heavy-duty parka. The 650 Premium down insulation will keep you warm even in sub-zero temperatures, making this one of the warmest coats out there. And thanks to the nylon shell, you'll also still get breathability so you don't feel overheated or stuffy. Designed with a detachable hood and faux fur ruff, this jacket will be your new go-to option for those freezing cold days where you need a little extra protection on your rugged adventures.
Pros:
The jacket has premium down insulation that protects against even below-freezing temperatures
The hood is detachable, so you can add it on when you need it or remove it to avoid extra bulk
The nylon shell is naturally water-repellant to keep you dry, even in the face of rain, snow, or sleet
Cons:
This jacket may be too warm on more mild days
Runs large for the added option to layer underneath
Frequently Asked Questions
Are down jackets warm?
Down is naturally very insulating. The feathers create air pockets that trap in warm air, creating a protective layer that will keep you warm in cold temperatures. Depending on the jacket, the down can vary, but most use goose down because it is one of the warmest options available for cold temperatures.
Do down jackets lose their warmth over time?
Down jackets can, over time, lose some of their warmth. The insulating properties of a down jacket are created thanks to the air pockets that form between all the different feathers. As you wear and wash your coat, the feathers may become flattened and packed more tightly together, which in turn eliminates the air pockets that help retain heat.
Are down jackets warmer than wool?
Down jackets are known for being one of the best options to combat cold weather because goose down is one of the best natural insulators. Wool jackets, while still warm, will not retain as much heat as a down jacket.