The Best Dress Shoes For Women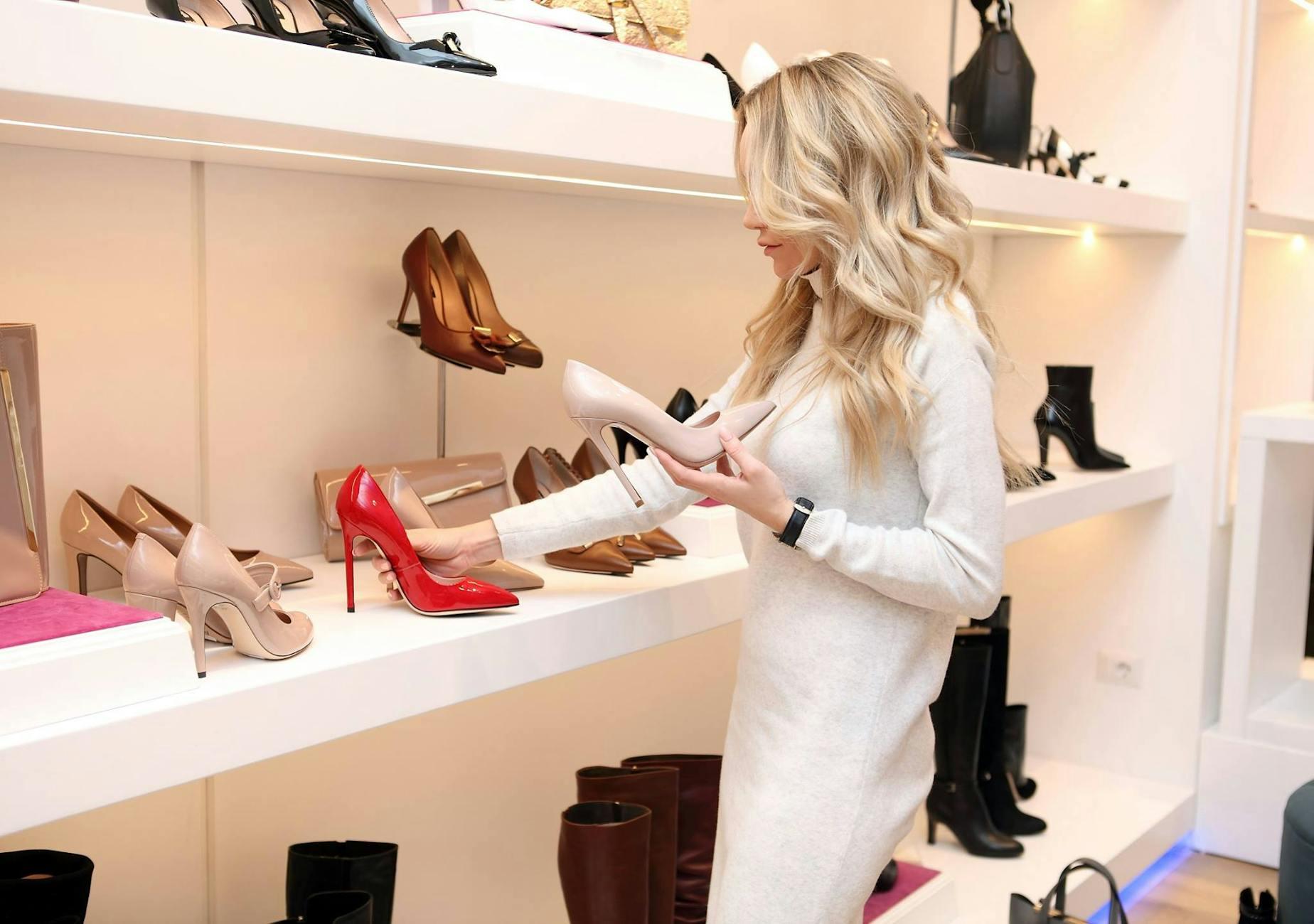 Shoes can make or break an outfit. Especially with formal attire, the shoes you select can instantly elevate your overall look to take it to the next level. Whether you opt for a classic black pump or prefer a more comfortable alternative like ballet flats, choosing the right formal shoes can be a challenge. From finding the right fit to picking a timeless style, we've got you covered. Check out our favorites to transform your ensemble from average to extraordinary.
Dream Pairs Women's Low Heel Pumps
These are versatile black heels you can wear almost anywhere.
This low heel is the perfect footwear for any occasion. From jeans and a tee to a cocktail dress, this pair of pumps is a chameleon that goes with almost anything in your closet. The low, stack heel is just over 2 inches, offering a sophisticated but comfortable option that won't leave you with sore and tired feet. The ankle strap has an adjustable buckle so you can get the fit just right. Finished with a timeless pointed toe, these shoes will quickly become a fast favorite in your wardrobe.
Pros:
The 2.25-inch heel is comfortable enough to wear all-day
A pointed toe and ankle strap easily transition from casual to formal affairs
It's available in over 20 different colors and patterns, so you can find a pair that suits your style
Cons:
Because the sides are open, they're not well-suited for people with wide feet
They run small, so consider sizing up
Dream Pairs Women's Luvly Low Heel Pumps
This classic pair of heels is effortlessly understated.
From work to first dates to cocktail parties, this pump is the perfect design to take you from morning until night. The 2.5-inch heel is the ideal height to give you a little boost, while still staying comfortable with all-day wear. A rounded toe gives the pumps a classic look, while the black leather exterior ensures that they go with any outfit. Even if you're on your feet for hours, they will be your new go-to for both comfort and style.
Pros:
The 2.5-inch heel adds a dressy element while still delivering comfort
A rounded toe gives the pumps a classic, timeless look
They're available in several colors and styles, so you can pick the one you like best
Cons:
They may need to be broken in before wearing
Some people experienced problems with the heel caps coming off after a few months of wear
Dadawen Women's Classic T-Strap Platform Oxford Shoes
The classic oxford gets a modern upgrade in this platform, t-strap style.
These stylish heels blend the best of form and function. Inspired by classic men's oxfords, the platform style has a traditional feel. The T-strap gives them a vintage edge, while the chunky platform and stacked heel add a modern twist. The perfect combination of charming and trendy, these pumps go with almost any outfit, from jeans to skirts to dresses, so you'll soon have a new versatile wardrobe staple.
Pros:
The oxford detailing adds a traditional element to the shoes, making them a timeless option for all occasions
With a T-strap silhouette, the heels have an adjustable buckle so you can get the fit just right
The stacked heel and platform make the shoes comfortable enough to wear all-day
Cons:
They may be too tight if you have wide feet
They're made of faux leather instead of real leather, so have a shinier look
Vionic Women's Aruba Coralina Slingback Wedge
This woven pair of wedges is the perfect sophisticated staple.
This slingback espadrille is the perfect all-purpose warm-weather shoe. The almond toe design is versatile enough to wear for both casual and formal events, and the woven wedge adds a stylish and pleasant feel. The light-colored canvas is the ideal complement to any outfit, from breezy dresses to dark denim. The footbed was even designed by podiatrists to deliver amazing arch support so you feel comfortable all day long, even while standing.
Pros:
With an almond-toe silhouette, the wedges are a sophisticated and stylish option for formal warm-weather events
The adjustable buckle allows you to get the fit just right
The wedge style is comfortable to wear for extended periods, even when you're on your feet
Cons:
These aren't appropriate for colder weather or environments
The light-colored canvas stains easily
Skechers Women's Cleo-Scalloped Knit Simmer Ballet Flat
These scalloped ballet flats blend the best of dressy and casual for an all-purpose pair of shoes.
With a pointed toe and scalloped edge, these ballet flats get a fancy upgrade from the classic style. Made from a soft, stretchable knit, this pair of shoes will keep your feet cool and comfortable all day for the ultimate formalwear attire. The interior of the shoe has a cushioned insole, delivering even more comfort, making these the perfect option for anyone who will be standing for hours. From weddings to corporate retreats to job interviews, these flats are a versatile way to infuse your outfit with a hint of style, all without having to wear uncomfortable heels.
Pros:
The pointed toe gives the flats a more formal feel, making them appropriate for almost any occasion
They have a scalloped edge that adds a unique and unexpected element
The insole is cushioned for added comfort
Cons:
They run a full size small, so consider ordering up
Like most ballet flats, they provide less comfort than more structured shoes
Frequently Asked Questions
What is considered a dress shoe?
Most shoes that aren't sneakers or boots are considered dress shoes. While for men, sandals are considered casual shoes, for women, there are dressy sandals that are appropriate for more formal events. Dress shoes for women can also include ballet flats, heels, and wedges.
Are flats considered dress shoes?
For women who don't like to wear heels, flats can be a good alternative for formal occasions. Be sure to choose flats that are more elevated for upscale events. Consider pairs that are patent leather or have an almond or pointed toe for a dressier style that's more appropriate with formalwear.
Should dress shoes be shiny?
While some dress shoes are made of shiny patent leather, dress shoes can also be made of other materials like nubuck, suede, or synthetic leather.