The Best Glass Spray Bottles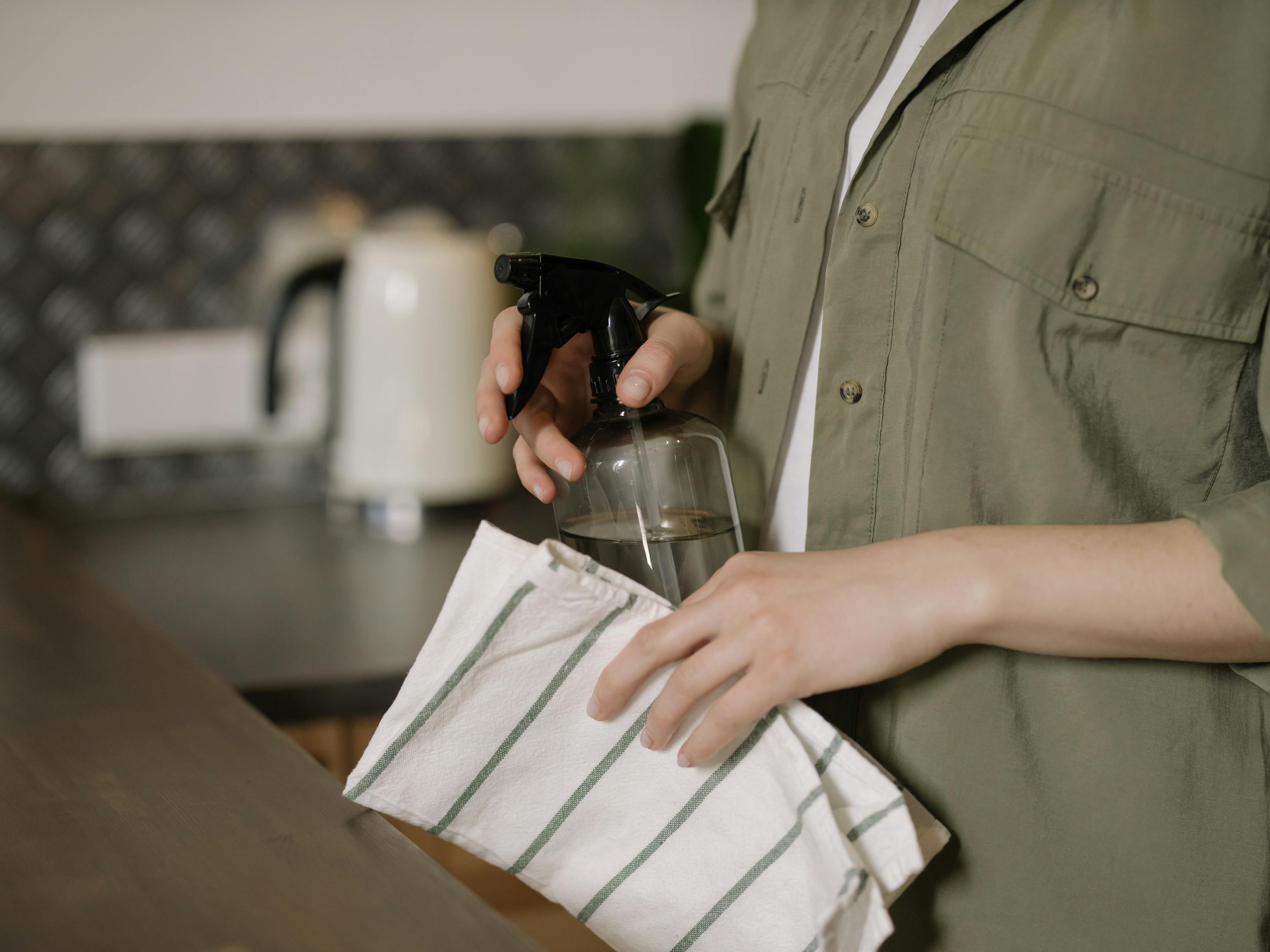 Whether you're keen on buying glass spray bottles to store your cleaning sprays, your essential oil concoctions, or other liquids, you're already on the right track. Glass spray bottles are excellent not just because of their eco-friendly reusability, but also because they're non-toxic, durable, and impermeable (and therefore, leach- and leak-proof). What's more, if you're a DIY-er, you'll want spare spray bottles around your abode to house homemade plant-food potions, mosquito repellents, and your customized all-natural cleaning sprays. If any of this sounds like you, read on to find the glass spray bottles that'll suit you best. We've got something for everyone – even those looking to store their perfumes.
Sally's Organics Empty Amber Glass Spray Bottles
No need to complicate things. Affordable, adorable, and effective, it's hard to go wrong with this two-pack of amber bottles.
When it comes to glass spray bottles, there's no need to complicate a rather simple matter. That said, in this category, there are a few features that'll set a good product apart from a bad one. These bottles from Sally's Organics tend to embody the best of those features. For starters, the bottles are large enough that they don't need to be refilled often, but not so large that they're cumbersome or hard to wield with just one hand. Next, the sprayer's curved straw helps you make the most of the contents inside when you get to the very bottom of the container. On top of that, the amber finish makes these bottles resistant to UV light, which can potentially extend the lifespan (and the freshness) of the contents inside. Oh, and aside from the included spray nozzles, the package also includes two caps to seal the bottles and four labels to help you keep track of which bottle is carrying what liquid.
Pros:
Lifetime money-back satisfaction guarantee
Free of lead and BPA
Quite affordable
Cons:
The "mist" setting is a bit finicky and typically doesn't come out as fine as you might hope
Youngever Clear Glass Spray Bottles (4-Pack)
Their crystal-clear bodies make it easy to distinguish what kind of liquid is in each of these bottles.
Humans are silly, and as a result, sometimes we make silly mistakes. For example: let's say you've got a few different concoctions you use at home for various domestic purposes. Maybe you've got a vinegar spray to clean veggies, olive oil spray for cooking (air fryer, anyone?), bleach spray for those heavy-duty cleanup jobs, and a lavender essential oil spray to freshen up a room or help create a soothing environment before bed. Well, here's a fact: you definitely don't want to mistake any of those sprays for any of the others, lest you spray bleach in your bedroom to unwind, lavender oil on your broccoli to clean it, olive oil on your bathtub to sanitize it, or vinegar on your air-fried foods. To help you avoid mixing up your at-home concoctions, get yourself some clear spray bottles. That way, you'll be able to better distinguish what liquid is stored in which bottle. Of course, you'll still want to label them, but it certainly helps to be able to see the actual color of the liquid, especially in case the labels fade or come off.
Pros:
Great price for the quantity included
Clear body helps you distinguish what's inside them
Cons:
Sprayer doesn't work as well as others, but you can always replace them with your own if this turns out to be problematic
BonyTek Glass Spray Bottle Kit
From cleaning products to essential oils, this large variety pack has enough for even the most fervent DIY-er.
Whether you've got a family, a partner, or roommates, anyone who lives in a shared space would be wise to consider this variety set from BonyTek. It includes a whopping 10 glass mister bottles, 12 roller bottles, two 16-ounce spray bottles, and a whole bunch of accessories such as labels, a cleaning brush, and a plastic funnel to help you transfer your liquid of choice into each bottle. Thanks to this huge variety, you and the folks you live with can store virtually all your home-cleaning solutions and DIY concoctions in this set. With this single purchase (which, mind you, is extremely affordable), you won't have to shop for any more bottles.
Pros:
Each set is available in three different colors: amber, blue, and clear
Great for families
Includes tools to help pour, label, and clean the bottles
Cons:
The 16-ounce spray bottles are not the most durable, so you might have to treat them a little more delicately than you would with hardier bottles
Hydior 2-ounce Perfume Atomizers
Tired of lugging around your giant perfume bottles to work or on travel excursions? Store a bit of each of your favorite scents in each of these bottles and bring them with you wherever you go.
If you're specifically looking for a small bottle that'll consistently deliver a fine mist, this is your bet. Though specifically marketed for perfume, you can use this for all sorts of ends, like for storing eyeglass-cleaning solution, rubbing alcohol, essential oil blends, face fresheners, and more. Sleek, durable, and inexpensive to the extreme (although not cheap), these bottles are a steal of a deal. They're pretty darn useful for travel, too.
Pros:
Work well for storing spray-based hand sanitizer
Also great for storing facial toner
Purchase includes funnel, dropper, and labels, as well
Cons:
Won't work well if the substance is too viscous
Hydior Frosted Sprayers
Elegant and travel-sized, this one's a versatile pack that'll accompany you well on grand adventures.
From storing rose water to serving as a travel-sized perfume bottle, these bottles from Hydior hit the mark. Their frosted exteriors make them sleek and elegant, and the wide color selection offers something for everyone. They spray evenly and consistently, and thanks to the inclusion of a funnel and pipette, it's quite easy to transfer your liquid of choice into the bottle when it's time to fill it. What's more, the frosted glass helps resist UV degradation, helping preserve the integrity of whatever you keep stored inside. If you plan on doing a lot of traveling, this one is a great choice.
Pros:
Free of lead and BPA
Travel-friendly size
Cons:
Won't work as well for essential oils or other heavy, viscous liquids
Frequently Asked Questions
What makes glass spray bottles a better option than plastic ones?
A few things. First, though, perhaps it's more useful to list a few of the drawbacks of plastic. For starters, some of the chemicals used to produce certain kinds of plastic have been known to be carcinogenic, and because plastic can leach, these chemicals can theoretically leach into whatever liquid is being stored inside that plastic container. This is obviously not good – you don't want toxic chemicals leaching into the liquids you use.
What's more, the production of plastic is very energy-intensive, requiring large amounts of fossil fuels, and the waste and environmental damage that the planet undergoes to produce and distribute plastic is an enormous problem. Though glass isn't perfect in an environmental sense, it is greener than plastic.
As far as practical concerns go, glass is dishwasher-safe, making it very easy to clean, and it doesn't hold onto the smells of the liquid it stores.
What can I use my spray bottle for?
The sky is your limit, dear reader. Whether you use the bottle to house insect repellent, distilled water, vinegar-based cleaning solutions, perfume, or whatever, there's no end to the versatility of a glass spray bottle.