The Best Green Dresses For Women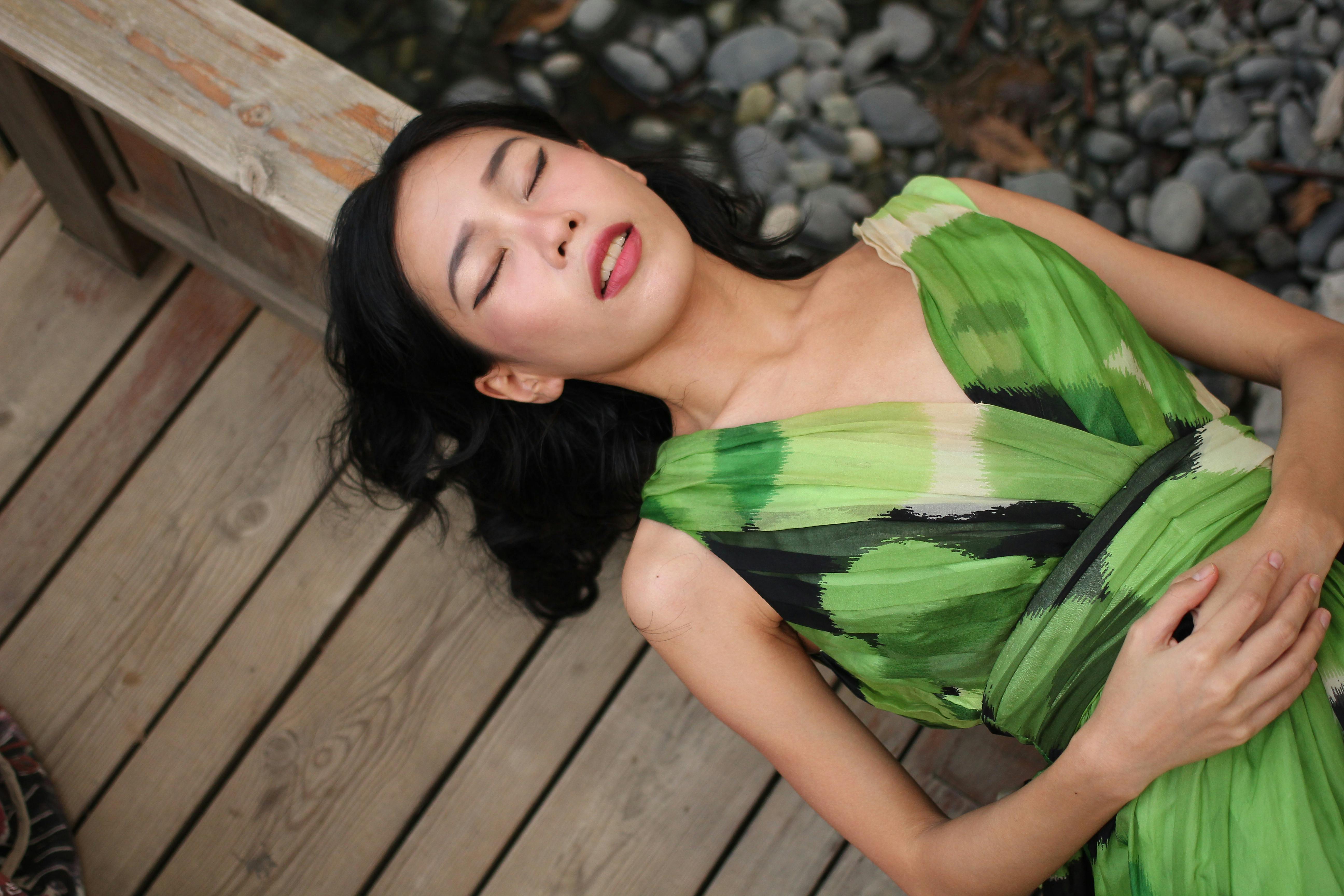 There's nothing like the perfect dress to make you feel put-together and fabulous. And if you're on the hunt for your next great green dress, you've come to the right place. Here, we've rounded up a few of our favorites, from the cutest maxi to the sexiest sundress and everything in between.
Grace Karin Vintage Cocktail Dress
This retro-chic dress is so cute it hurts.
Ultra-flattering on every body type, this vintage cocktail dress from Grace Karin boasts a flared A-line shape that accentuates your curves and slims your waistline. The flouncy skirt adds a super-fun touch, too. And, this dress comes in multiple shades of green and is available at a great price, so you can buy one or several. Perfect for that next cocktail party or dinner soiree, this retro-fab, vintage-inspired frock is sure to wow your pals, sweetheart, or hey — maybe your longtime crush you've been wanting to impress.
Pros:
Excellent cost value
Stretchy and soft
Versatile look; can be easily dressed up or down
Cons:
You do have to be careful to hand-wash this dress; otherwise, it'll likely shrink
Longyuan Women's Green Dress
When you want to rock something cute and, most importantly, comfy, this is the dress to get.
Look gorgeous in green when you don this dress from Longyuan, which is the perfect dress for everyday wear. It's super-comfy and stretchy yet structured, with a tailored fit that hugs your curves without looking or feeling too tight. The side pockets and elastic waist really ramp up the comfort factor, too. And, we love that this dress is so size-inclusive.
Pros:
Casual and comfy enough for everyday use
Very stretchy
Has two pockets
Size-inclusive
Cons:
The fabric can get a little wrinkly if you wear this dress for a long time
VIISHOW Women's Maxi Dress
Look and feel your best in this gorgeously flowy maxi.
This maxi dress from Viishow practically screams, "sunshine, lots of rosé, and a rooftop bar with friends." This flowy, ankle-skimming dress is perfect for warm-weather days with its floaty shape and trendy fit. It's made from a soft, stretchy blend of spandex and rayon, so you can rest assured that it's comfortable enough to wear all day. And you can opt for a floral green pattern, olive green, or hunter green depending on which tickles your fancy.
Pros:
Comes in a pretty floral print; also available in various shades of green
Round neck, short sleeve, and slim silhouette result in a flattering fit
Isn't too snug on your hips
Side-seam pockets
Cons:
The packaging could be improved
Umgee Boho Bliss Dress
Comfortable, stylish, and versatile — this boho-chic dress ticks off all our boxes.
Whether you're rocking out at an outdoor music festival, hosting a dinner party, or simply meeting friends in the park on a sunny day, this dress from Umgee is a great go-to garment. The fit is loose but flattering with flowy sleeves and a forgiving waistline. It's also available in a wide range of sizes. Plus, the intricate pattern and richly colored embroidery really set this dress apart from the crowd.
Pros:
Comes in various shades of greens (as well as other colors)
Lovely-looking pattern
Size-inclusive (comes in plus sizes)
Cons:
You may need to steam or iron it when you first take it out of the box
BerryGo Women's Spaghetti Strap Dress
This dress is sexy, flirty, and oh-so-fun.
Flaunt your body and showcase some skin in BerryGo's spaghetti strap dress, which has a fun, flirty look all on its own. You could be headed to the beach or out to a fancy dinner in this versatile, calf-grazing gown. It's easy to dress up or down with the right footwear and jewelry. We also love how comfortable this dress is thanks to its high-quality cotton blend that feels soft on the skin.
Pros:
Made from super soft, 100-percent cotton
Eyelet pattern is pretty and flattering
Flowy hem looks cute on all body types
Perfect for hot weather
Cons:
Lack of larger sizes is disappointing
Frequently Asked Questions
What is the best type of dress for travel?
If you're looking for a dress that's well-suited for travel, you'll want something that's as packable and wrinkle-resistant as possible. This means steering clear of fabrics that wrinkle easily, like linen or silk. Instead, go with travel-friendly fabrics like jersey knit, merino wool, lyocell, or polyester.
Which type of dress fabric won't show my sweat?
Whether you're looking for a good warm-weather dress or you're simply prone to sweating, there are some trusty fabrics to be on the lookout for. Cotton is great because it absorbs moisture and allows air to move freely through the fabric, as do linen and jersey. And crucially, these don't show sweat as easily as other fabrics do.
How should I wash my dress?
Depending on the fabric and type of dress, you may be able to get away with putting your garment in the washing machine on a gentle cycle (though you should always consult the dress's instructions before washing). That being said, if you want to prolong the lifespan of your dress, it's always best to wash it by hand, with gentle soap, and then let it air-dry.