The Best Heated Socks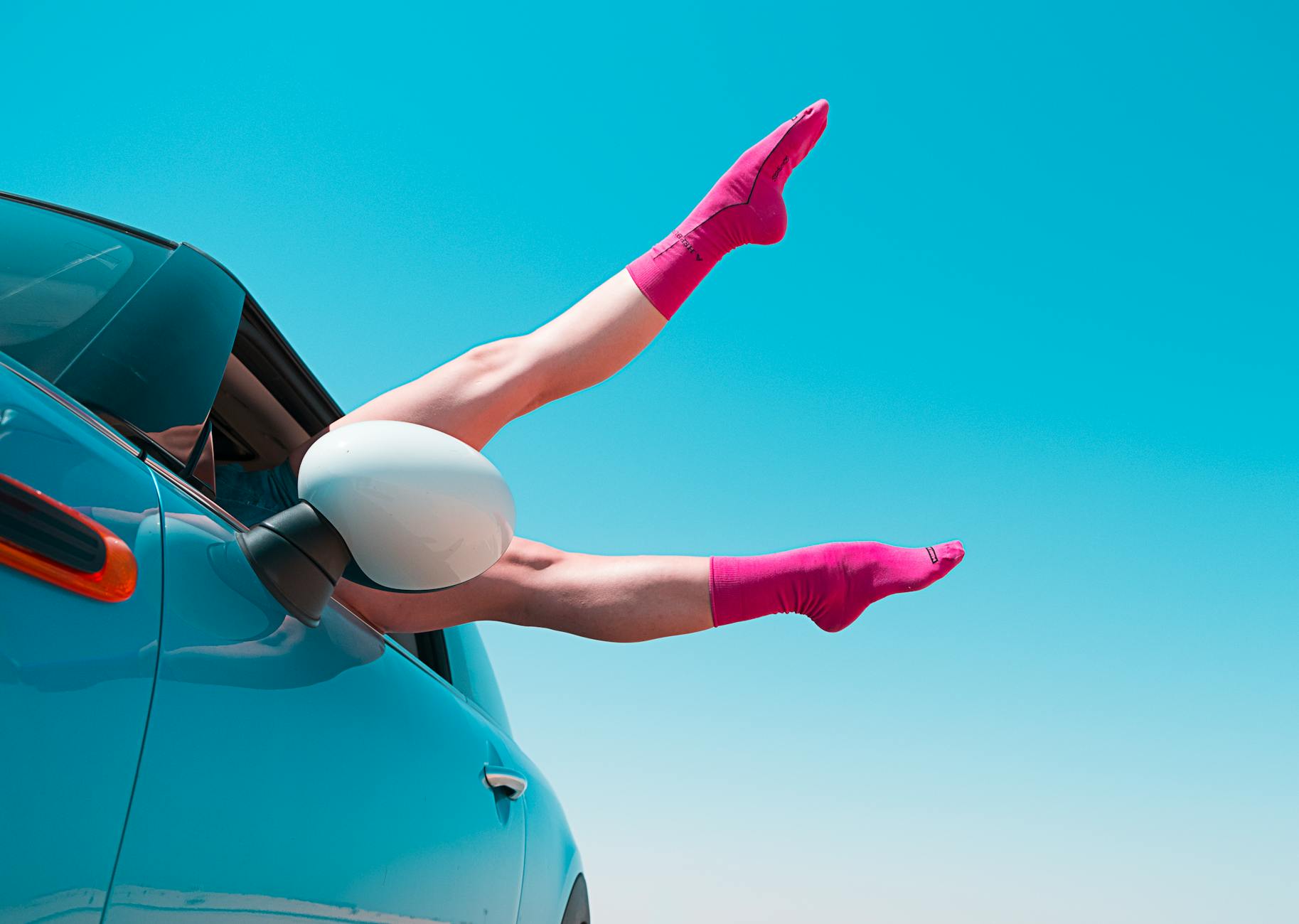 There are a plethora of reasons you may be looking for heated socks. Perhaps you're an avid skier or snowboarder; maybe you have a chronic illness or poor circulation that causes your feet to stay frigid in all types of weather; or maybe you just hate going outside to shovel the driveway and coming back inside with frostbitten toes. A good-quality pair of heated socks can go a long way in keeping your body happy — especially if you live in an area where it is cold for long periods of time. Below, we've rounded up our favorite heated socks available on the market today. Choose between rechargeable thermal socks, cotton socks with thick insulation, and breathable socks that will wick the moisture away.
Global Vasion Electric Rechargeable Thermal Socks
These battery-powered socks are like tiny furnaces on your feet.
These rechargeable socks are high-quality and incredibly comfortable. They come with three temperature settings (high, medium, and low) so you can adapt to the exact temperature you like. We recommend these socks for anyone with chronically cold feet because they heat up almost immediately when you turn on the battery pack. They are perfect to use outdoors with snow or rain boots – especially for hiking or trudging through the snow. The heat primarily comes from the top of the sock, so they're best used with shoes.
Pros:
Adjustable heat settings are great in all seasons
Heat sensors throughout the sock mean that your toes will stay nice and toasty — no sweaty soles at the expense of your toes
Easy to handwash and it doesn't soak up odors over time
Cons:
The battery pack has to sit in the top of your sock or shoe — though it's small, it can be noticeable
The bottom of the sock does not heat up as much as the top
Sun Will Rechargeable Socks
Move with ease (even while you're sweaty) in these comfy socks, built for the person on the go.
These highly absorbent, quick-drying socks are ideal for those with active lifestyles. If you're running, hiking, shoveling snow, hunting, or doing anything that requires physical activity, these are the socks we recommend. Thanks to their wicking material, they keep your feet from sweating as heat builds. It is also easy to adjust the setting on the small battery pack — each sock comes with three settings, so you can switch between low, medium, and high heat.
Pros:
Sleek crew socks are great for wearing indoors or outside on a run
Battery is long-lasting and charges quickly
Evenly distributed heat sensors warm the entire foot evenly
Cons:
The battery pack sits at the calf, which can be uncomfortable for long periods of time
Rabbitroom Thick Warm Cotton Socks for Arthritis, Unisex
Once you pull them on, you'll never want to take them off.
These super-soft cotton socks can be used indoors or out, but we specifically recommend them for anyone dealing with arthritis or other chronic illnesses that affect circulation because of their plush comfort. Many heated socks can feel too rough to wear inside on a daily basis, but with these, that's not the case. Each sock features rechargeable batteries that will last around eight hours on the low heat setting, and a bit less for the medium and hot settings.
Pros:
The battery pack on each sock has a very thin wire that is barely noticeable when you have them on
Socks are made from a high-quality fabric that will endure many washes
Batteries recharge very quickly
Cons:
Less distribution of heat sensors, so the heat is not directly on the toes
Snow Deer Upgraded Cold Weather Socks for Outdoors
These slim socks have all of the insulation and none of the bulk.
Made from a breathable cotton blend, these socks will keep every part of your feet warm without suffocating them. They're truly versatile, and because of that, they can work both indoors and out. Padding around the heels keeps you comfortable while you're walking around, and heat sensors on the toes will keep the most vulnerable parts of your feet warm. The socks dry quickly and don't absorb moisture, so they're great for intense outdoor activities like hiking or skiing.
Pros:
Battery packet sits on the outside of the sock in a pocket that zips, so it won't rub up against your leg and cause chafing
A combination of heated toe sensors and extra padding translates into all-day comfort
Multiple settings allow the socks to get very hot
Cons:
The lights on the battery pack are very bright, so your calfs will shine if they are not covered by your pant leg
Bymore Insulated Heated Socks (2 Pack)
Stick to the basics with these uber-warm, battery-free socks.
If you want a sock that will keep your feet warm, but don't like the idea of hauling a battery pack around, these thermal socks are the best choice for you. Each sock has a double panel for extra comfort and resistance to the cold — the socks actually trap your body heat inside. The length of the socks will keep your entire foot and leg warm, too. The ribbed top hugs up against your leg, so you don't have to worry about the sock bunching up in your skis, boots, or ice skates. Plus, the socks are made from a breathable, moisture-resistant material, so your feet will stay toasty without getting sweaty and slippery.
Pros:
Sleek, comfortable, and you don't have to deal with the added weight of a battery pack
Incredibly thick insulation will keep your feet warm even if you're outside all day
Breathable material will keep your feet from becoming smelly
Cons:
Not quite as hot as battery-powered socks, but still an excellent alternative
Frequently Asked Questions
Can I wear thermal socks with my regular running shoes?
Heated or thermal socks are typically built with a little extra padding, so they're great for regular snow boots, ski boots, ice skates, or any footwear that tends to run a little big. That being said, if you plan to use the socks in your everyday sneakers, look for socks that are made with little to no extra insulation. You should be able to fit these in your regular shoes.
How long do battery-powered socks stay warm?
This will depend on the brand and battery in your socks. Check with the manufacturer: most will have the average battery life written on their website. Typically, socks will last for about 6-8 hours on low heat, and more like 3-5 hours on high heat. Don't forget to check how long it takes to charge the batteries. If you plan to be on your feet all day, you'll want batteries that can easily charge to full power overnight so you can be ready to get on your feet the next day.
Will heated socks burn my feet?
Socks that are built with insulation (but no batteries) will keep your feet warm, but do not pose any risks of overheating. Battery-powered socks, however, can be slightly risky, so it's important to read any directions that come with the product carefully. Usually, brands will warn against using the socks for vigorous activities or in shoes that have ventilation holes, because the outside air may cause a malfunction in the mechanism. In all cases, check with your manufacturer and stop immediately if you feel an unusual amount of heat on your feet.