The Best Knit Gloves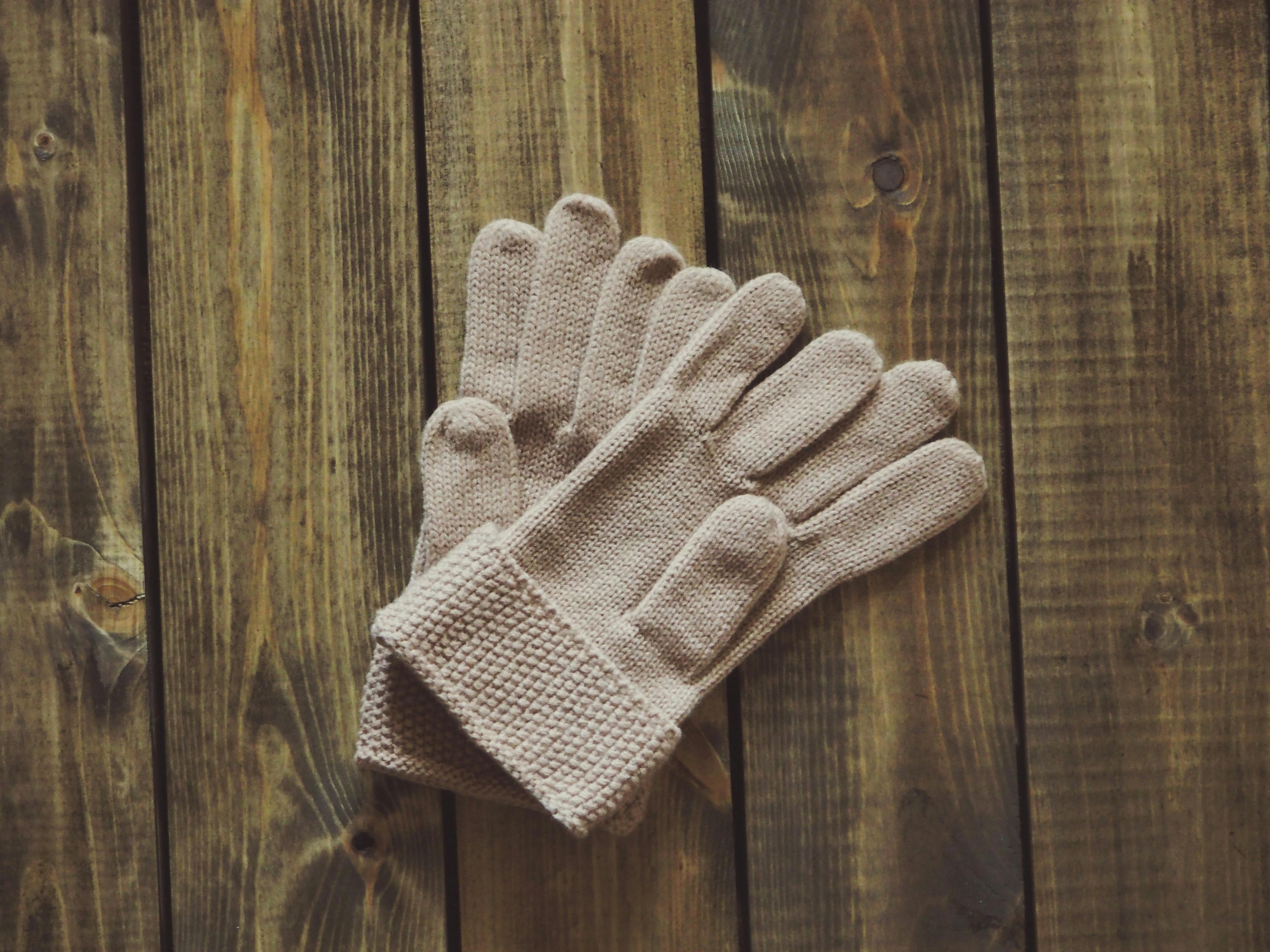 Wearing gloves is a must when cold weather makes its introduction. Whether you're jogging in the morning, shoveling snow, or driving to work, it's crucial that you keep your hands warm. Lucky for you, there's no shortage of options when it comes to knit gloves. We've rounded up a list of cozy and functional options for your individual needs, so read on and prepare for some serious warmth.
Trendoux Unisex Gloves
These anti-slip gloves are stylish yet functional.
This option by Trendoux has several nifty design features including a silicone gel pattern all over the palm. The gel is formed into triangular shapes, helping you grip your phone or steering wheel better to prevent slipping. These gloves also have a thick elastic cuff to keep out any wind or snow. The inside of the glove is lined with soft wool, further enhancing the warmth factor. If you want to match your gloves to your outfit, no problem. These gloves come in several chic colors, including rose, midnight green, navy, and coffee.
Pros:
Material is stretchy thanks to the 5% Spandex
Fingertips contain about 50% more conducive yarn than most competitors, so you can use a touchscreen easily with the gloves on
Extremely affordable price
Cons:
Needs to be spot-washed by hand rather than using a washing machine
Achiou Touchscreen Knit Gloves
This pair makes it easy to use your touchscreen devices, no matter the weather.
One of the most difficult parts of wearing gloves is handling your electronics. As most of us know, it's beyond annoying to try and work with a touchscreen when you're all bundled up. That's where Achiou comes in handy with their unique touchscreen-friendly design. The gloves have a special tip on the thumb, forefinger, and middle finger that will allow you to scroll with ease. In addition, these gloves are made of highly breathable material. As a result, they'll keep your hands warm yet ventilated to prevent any sweat from accumulating.
Pros:
Knit fabric has a four-way stretch for ultimate comfort
Lined with a soft fleece material
Nice sleek design for running or other sports
Cons:
Polyester blend is usually not as warm as cashmere or wool, but it is affordable
Sunneehome Kids' Gloves
These bright, fun gloves are perfect for children.
These eye-catching gloves by Sunneehome come in several bright colors, including yellow, orange, green, pink, blue, and purple. Thanks to that, your kids can rock their favorite color from head to toe no matter how chilly it is outside. In terms of warmth, these gloves deliver it in spades, and they feel soft to the touch, too. They have a stretchy rib-knit cuff that extends down the wrist as well. They come in three different sizes: the smallest is best for 3- to 5-year-old children, the second for 6- to 11-year-olds, and the largest size for 12- to 14-year-olds. Fortunately, the gloves are stretchy enough to last for a few seasons while your kids grow.
Pros:
Bright colors make these gloves easy to spot
Made of premium soft acrylic yarn
Cons:
Doesn't come with a clip, so kids may misplace these gloves while in transit
Luther Pike Seattle Knit Winter Gloves
If you're looking for warmth, this insulated option is well-suited to the task.
These pretty gloves by Luther Pike Seattle are all but guaranteed to keep your hands warm. They're made with 3M Thinsulate material, which will help your hands retain body heat while allowing moisture to escape. This pair also features a thick ribbed cuff to warm up your wrists. And crucially, they feature an ultra-cozy, classic knitted look. Both sides of the gloves feature an adorable Fair Isle design that's sure to add style to whatever outfit you're rocking. In terms of colors, these gloves come in black, light gray, navy, and purple.
Pros:
Premium insulation for maximum warmth
Machine-washable for easy cleaning
Cons:
Fishers Finery Cashmere Cable Knit Gloves
These gorgeous gloves are made of 100% cashmere.
Who knew that a pair of gloves could be so beautiful? These luxe gloves by Fishers Finery are made of 100% pure, Grade A cashmere. Cashmere is well-known as an expensive and ultra-soft fabric that's great at insulating. It's a type of wool that's extra fine and light, yet still durable. This particular pair features cashmere yarn knitted into a classic cable-knit design to provide a stylish look without sacrificing comfort. While the price may be higher than other knit gloves, you are paying for high-quality cashmere that should last you for years.
Pros:
Made of pill-resistant cashmere yarn
Folded cuff can be extended for extra length and warmth
Cons:
Doesn't have touchscreen tips on the fingers, so it won't be great for texting
Frequently Asked Questions
How do you measure sizing for gloves?

To get your glove size, measure your hand's circumference around the widest part of your palm, not including your thumb. You can then use a size chart to determine your correct size. If you're between sizes, it's usually better to size up. You don't want to feel like the glove is squeezing your hand too hard.
Why is it important to wear gloves? 
When it comes to keeping warm, it's important to focus on your head, hands, and feet. When it's cold out, our bodies tend to lose a lot of our heat through those three areas. In addition to warm beanies and wool socks, gloves are an essential part of any cold-weather wardrobe. Gloves are also important to keep your hands healthy. When your hands are exposed to extreme cold, you run the risk of getting numbness or even frostbite. Thankfully, the options on the market these days are both functional and fashionable.