The Best Mittens for Women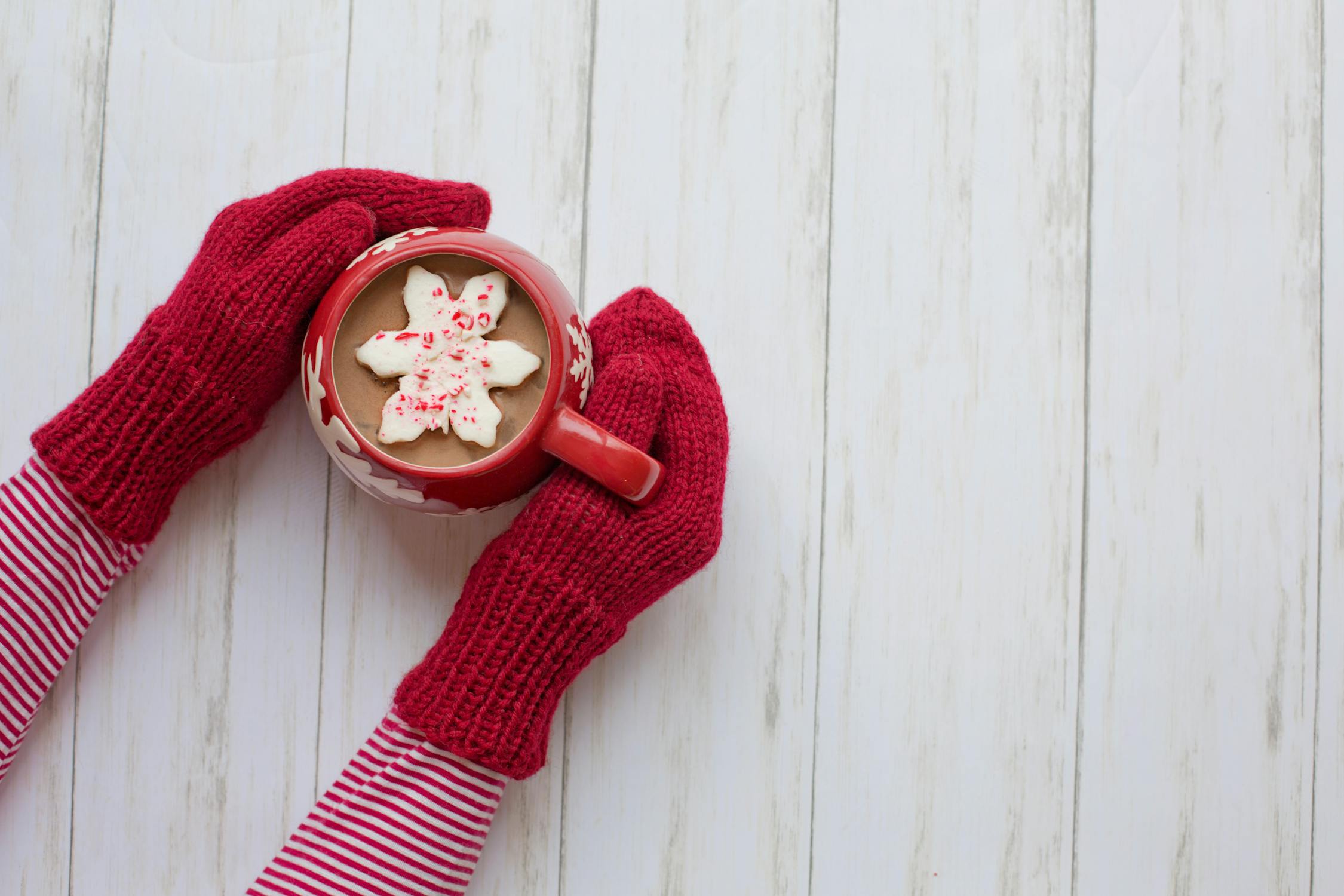 Aside from adding a dash of personality to your outfit, a good pair of mittens will also do a fine job of keeping your hands warm. There are many options to think about when selecting a pair of mittens. You want ones that feel great but that are also functional. Mittens can limit the range of motion in your hands, so you might want a pair that converts to fingerless gloves. (This feature makes it possible to use your touch screen while wearing the mittens.) There are also mittens with thick lining for extra warmth. To help you cut through the choices, we researched some of the best options available. Pick a pair from this list of our favorite mittens for women so your hands stay cozy all year long.
Whiteleopard Women's Warm Lining Mittens
Your hands will look great tucked into these cozy knit mittens.
When you're putting on a pair of mittens, you want them to look great. This stylish pair makes that part simple. You can select between several different colors, and for this price, you should pick up a couple of pairs so you can match them to all your outfits. Some of the color options come with a matching hat, too, for an even cozier getup.
These mittens are stretchy, so they fit almost any hand. They're made from a wool and acrylic combination that is really soft, and the plush cuff on the wrist feels amazing. On the inside, you'll find a fleece lining that will keep your fingers toasty. You'll look great and be warm – a winning combination.
Pros
Crochet knit outside that adds a stylish flair
Almost 30 color options so you can find the ones that look the best with the rest of your wardrobe
Soft lining that feels great next to your skin
Cons
Need to hand wash if they get dirty, which takes time and energy to do on a regular basis compared to throwing them in the washer
ViGrace Knitted Convertible Fingerless Gloves & Mittens
You can easily flip back the top of these mittens to free your fingers for any task.
With this one, you get two products in one. They look just like regular mittens, but there's one big difference: you can flip back the top and expose your fingers. This makes it possible for you to touch your touchscreen, type, or do any number of activities that require access to your fingertips. There's a Velcro patch that'll keep the top of your mitten from flopping around while it's pulled down.
Made from a wool and acrylic blend, these mittens are thick and warm. You can select between four different neutral colors, so they'll look great no matter what you're wearing. On the palm, you'll find a piece of wearable hogskin. This helps make the mittens non-slip, so you can easily hang on to things without worrying about loosing your grip on them. When you put your hands inside this mitten, your skin will appreciate the soft flocked lining. It's very cozy.
Pros
Mittens and fingerless gloves in one, so you can have the benefits of both while only needing one pair
Non-slip hogskin on the palm and thumb so you can have a better grip on objects you're trying to hold
Cons
Your thumb stays covered when you pull down the top of the mitten, so they aren't a great mitten for doing a lot of precise work where you need access to your thumb and fingers
Metog Suede Thinsulate Thermal Insulation Mittens
Your hands will feel pampered inside these fleece-lined mittens.
The soft fleece interior of these gloves is so warm and cozy. There's a layer of insulation to help keep you from feeling cold no matter how cool it gets outside. These mittens feel great against your skin, too, so you won't have to worry about irritation or anything of the sort. As an added bonus, these mittens aren't only comfortable – they're also very functional. You can pull back the flap cover and expose your fingertips. You'll be able to get so much done while wearing them.
The outside of these gloves is made from a durable wool and polyester blend. On the palm, you'll find a patch of deer leather that helps keep objects from slipping out of your hand. Since it's made of high-quality materials, these mittens will hold up well to regular use. There are three different size options to choose from, so take the time to measure your hand before ordering to ensure your mittens fit.
Pros
Insulation inside to keep your hands warm
Five neutral color options that'll compliment any outfit
Velcro to hold mitten flap back when your fingers are showing, so it doesn't get in your way
Cons
There's a bit of a strong smell when these first arrive, so if that bothers you, plan on letting them air out for a few days before you wear them
WindRider Rugged Waterproof Mittens
You can wear these mittens on a wet day without any moisture reaching your hands.
Sometimes, you need to keep your hands warm and dry. These mittens will do just that. The outside is made from a waterproof material that will keep your hands from getting wet. The wrist area on these mittens is long, which helps keep snow from working its way inside. You can use the closure string to pull the extra material tight at your wrist and offer even more protection. Thanks to these features, these mittens are perfect to wear while enjoying snow sports or other outdoor activities during the cold months.
These mittens have a soft fleece interior, so you don't feel the waterproof nylon inside. Your hands will appreciate this detail since it's much more comfortable. There's a sealed zipper pocket on the top of your hand, giving you a convenient place to store your ID, ski pass, hand warmer, or whatever else you might think of.
Pros
Waterproof material so you can wear them in different types of weather and stay dry
Extra long cuff at the wrist so snow and rain don't end up inside your mitten
Pocket on top so your essentials are always accessible
Cons
They aren't super warm mittens, so if the weather is really cold, you might consider wearing a thin pair of mittens underneath these to keep your hands toasty
Bruceriver Women Snowflake Knit Mittens
The Thinsulate insulation in these women's mittens will keep your hands warm no matter how low the temperature drops.
The sweet, snow-themed pattern on these mittens will compliment any cozy outfit. They're made from 100% acrylic yarn on the outside. Inside, you'll find a layer of Thinsulate insulation and a warm fleece lining. There's even an elastic cuff on the bottom, to keep cold air from sneaking in.  You'll definitely be warm wearing these.
There are several different color options available. The fun pattern comes in white or dark, depending on the background color of the mitten. You'll need to pick between small, medium, and large mittens.
Pros
Fun snow flake pattern that looks sweet, especially when paired with the perfect sweater
Elastic cuff to help keep your wrists warm
Three sizes available, so you can get a perfect fit
Cons
The cuff portion is a little short, so it won't go down really far on your wrist.
Frequently Asked Questions
Can I use my smartphone while wearing mittens?
Mittens can keep your hands warm, but they tend to be a bit on the bulky side. Because of this, it's hard to use your finger to access the touchscreen on your phone while wearing a pair. In order to make it work, you'll either need a pair of convertible mittens that provide access to your finger, or you will need to take your hand out completely.
What size mittens should I order?
Many mittens and gloves are one-size-fits-most. However, some require you to select a size before purchasing. To order the right size, you'll want to take time to measure your hand. You can use a measuring tape to help you do this. If you don't have one, you can use a piece of string. Then, after you see where the end of the string should be, you can hold it up to a ruler to see how long it is. For mittens, you'll want to measure the width of your hand just below the knuckles; however, you shouldn't include your thumb in this measurement. Then, measure the length of your hand from the bottom of your palm through the top of your tallest finger. With your hand width and hand length, you can refer to size charts for mittens to find the correct size for your hand.