The Best Passport Holders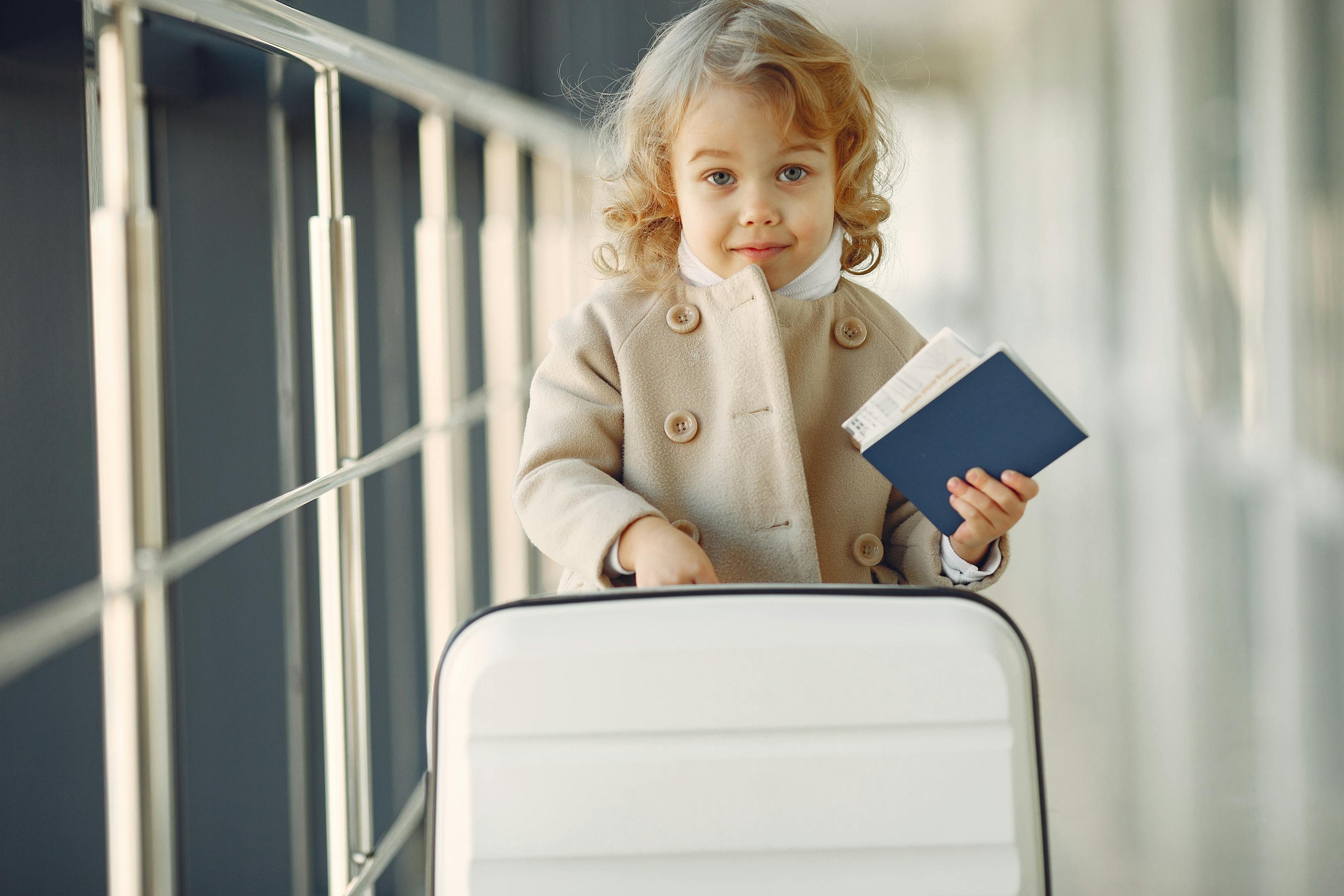 Dreaming of your next escape to New Zealand, Paris, Tokyo, or Argentina? If so, then it's time to stock up on must-have travel accessories, starting with one of the most crucial items: a passport holder. Take it from me. I'm a frequent (some might say die-hard) traveler who's constantly jetting off on adventures. I'm also what you might call, ahem, a bit disorganized. This combination of wanderlust and disorganization has gotten me into some stressful airport snafus over the years. I've lost boarding passes, hostel keys, credit cards... and, yes, even my passport (I blame Amsterdam café culture). Which is why I've come to cherish my passport holder more than I cherish almost anything else I travel with. If you, too, could benefit from some organization while you're jetting around the globe, check out the five passport holders on this list. I promise you that your life will be forever changed.
WALNEW RFID Passport Holder
Travelers all over the world swear by the WALNEW Passport Holder for a reason: It's simply the best.
The king of passport holders (aka your new travel BFF), the WALNEW RFID Passport Holder will help keep your passport safe and sound. It'll also keep you feeling as organized as possible while you're traipsing through airport after airport. Why? Because this handy little tool is made from the highest-quality PU leather materials and comes equipped with enough slots for all your important documents (plus your passport). Crucially, it also has an RFID blocking shield, which helps protect any items that have a data chip, so hackers can't steal your info. This holder even has an elastic strap to allow for easy, secure transport. And, its glossy, vibrant colors (ranging from bright blue to gold to black and more) make it a stylish pick, as well.
Pros:
Made from high-quality materials (PU leather exterior and interior)
RFID-blocking shield helps prevent your personal info from being disclosed
Comes with an elastic strap that keeps everything securely tucked away
Super well-organized, there are extra slots to hold credit cards, boarding passes, and more
Lightweight and compact
Stylish 3D embossing
Comes in over two dozen distinctive colors and patterns
Cons:
The designs aren't as textured as they appear in the picture
GDTK Leather Passport Holder
The GDTK Passport Holder has a sturdy magnetic closure that keeps everything safely locked away.
Constantly worried about losing your passport and boarding pass? Get the GDTK Leather Passport Holder. This holder's magnetic closure allows you to easily slide your passport in and out while keeping everything securely locked up and in order. Of course, it comes with RFID-blocking technology, so you don't have to worry about your personal information getting stolen. Plus, in addition to the passport sleeve, it has an array of slots for your credit cards, boarding passes, and other travel documents. With its lightweight, slim design and vibrant color selection, the GDTK Passport Holder is a chic choice.
Pros:
Magnetic closure allows you to easily slip your passport in and out
The premium synthetic leather on both the outside and inside is both comfy to hold and long-lasting
Has plenty of slots to hold various cards, pens, etc.
Has the (crucial) RFID-blocking shield that helps prevent your personal info from being stolen
Available in an array of vibrant, stylish shades
Excellent value
Cons:
The colors are all very shiny, so if you want a style that's more muted, this might not be the exact right product
Zoppen Passport Holder
The Zoppen Passport Holder is as reliable as they come, keeping your passport stashed safely with its trusty snap closure.
Crafted from eco-friendly synthetic leather and equipped with a solid-colored clasp, the Zoppen Passport Holder is your go-to passport holder if you prefer one with a snap-button closure. It's simple, practical, and secure—so, basically everything you could ever want in a reliable passport holder. It features RFID security, too, so you can keep your passport, money, business cards, and other items safe from hackers. And, at just .18 pounds, this holder is unbelievably compact and lightweight.
Pros:
Snap-button closure is super-solid and reliable
Crafted from top-quality, eco-friendly, synthetic leather materials
Features RFID security
Apart from holding your passport, this holder is big enough to fit various travel documents, receipts, cash, etc.
Available in every color you could possibly imagine
Slim and easy to carry
Cons:
The button alignment is just a tad off
Herschel Raynor Passport Holder
We won't blame you if you never leave home again without this passport holder from Herschel Raynor.
Jetsetters of all ages and style preferences will go cuckoo for the Herschel Raynor Passport Holder, simply because of its sleek, timeless design—you'll always feel like you're flying first class when you travel with this passport holder. This holder really hides your passport, too; once it's closed, it just looks like an ultra-slim, hidden-from-view wallet. Made from 100 percent polyester, this holder has multiple card slots, is hand-washable, and comes in an array of striking, unique designs and colors. Who says you have to choose between style and function?
Pros:
Signature striped fabric liner is much more luxe and sturdy than most fabrics used for passport holders (it feels more like a backpack than a passport holder)
Made from the highest-quality polyester materials
RFID blocking shield helps prevent the unwarranted scanning of personal info
Has multiple card slots
The design and color selection is better than most
Cons:
The (relatively) high price point may make this holder inaccessible for some
With Love From Julie Passport Holder
This passport holder, from With Love From Julie, is available in an array of super-fun, whimsical designs.
Most Fun Design Selection
Fun, functional, and your one-way ticket to organization, the With Love from Julie Passport Holder is available in a host of super-cute designs that range from vintage global maps to inspiring travel quotes. Plus, you can personalize your holder with a photo or your name. Aside from boasting one-of-a-kind-designs, this passport holder is crafted from water-resistant faux-leather materials, comes equipped with RFID protection, and is available for different passport sizes. You'll simply love to tote it around with you on your travels.
Pros:
Designs include travel quotes, vintage map imagery, etc.
Made using eco-friendly (and, handily, water-resistant) leather materials
Fully equipped with RFID-blocking technology
Fits passports from all over the world
Super-functional for travel, considering the amount of compartments and ample storage size
You can have it personalized
Cons:
It would be nice to be able to customize the font
Frequently Asked Questions
What are some must-have features of a good passport holder?
Your ideal passport holder should have RFID-blocking technology (for keeping your personal info safe from hackers) and multiple card slots (in addition to a passport sleeve). It should also be made from a tear-resistant, sturdy fabric, like polyester, nylon, or synthetic leather—anything that can withstand the wear and tear of travel.
How does RFID-blocking technology work?
RFID (radio frequency identification) blocking encases your credit cards (and any other documents with personal information) in a material that directly interferes with radio waves to prevent your cards from being read by RFID scanners. This in turn offers anti-theft protection from people who might be trying to steal this info.