The Best Perfumes for Women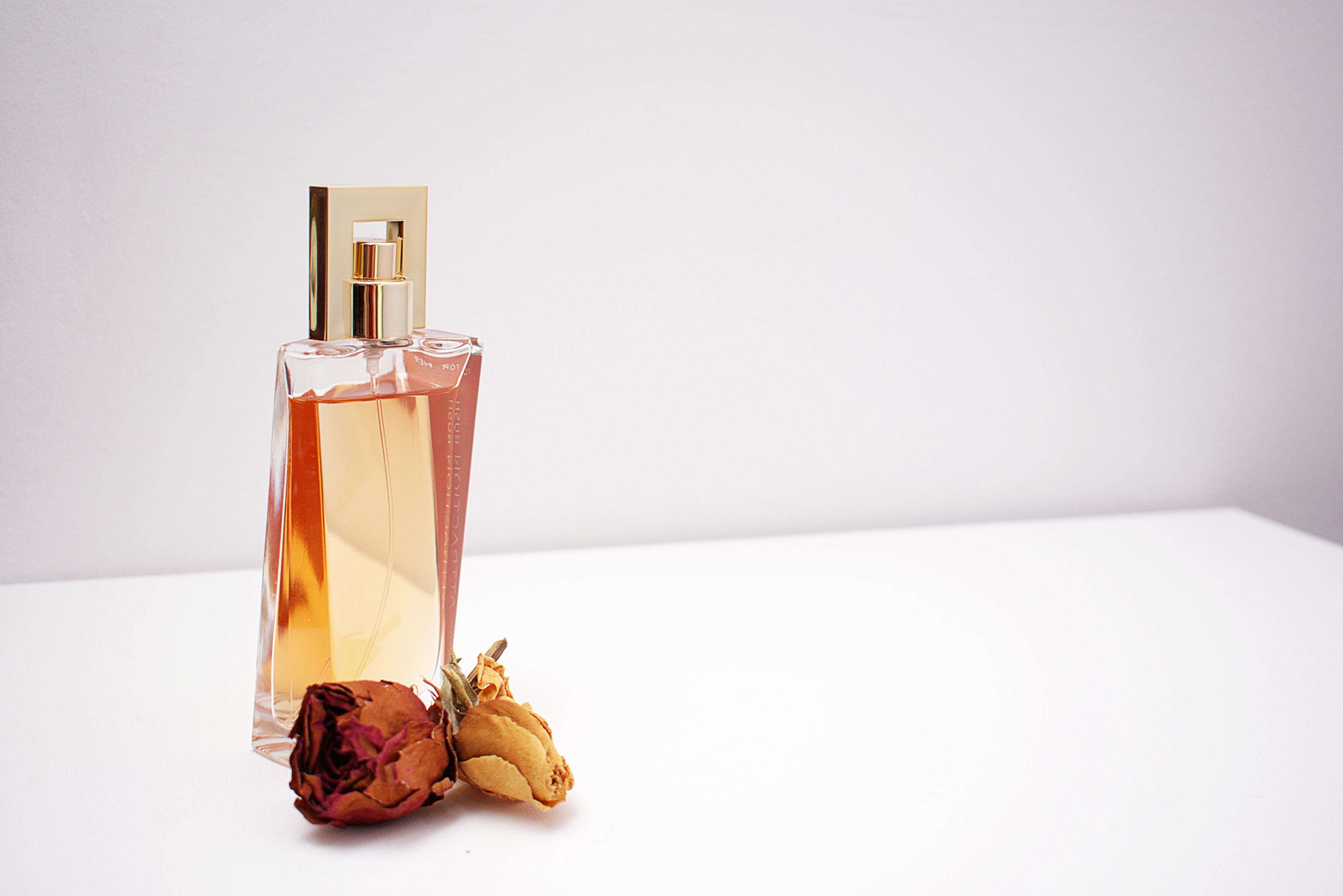 Fragrance has more power than most realize. It can amplify your personality, transport you to another time and place, heighten your senses, and even set the mood. But with an endless amount of different concoctions and mixtures, it seems almost impossible to find the right perfume that complements your natural scent and fits who you are. To give you a leg up, we've put together a list of some of the best perfumes for women that are worth giving a try.
Ari by Ariana Grande
Love a sweet, floral scent that isn't too overpowering? Try this perfume for women by Ariane Grande.
Like Miss Ariana Grande herself, the general scent of this perfume is quite sweet without overdoing it. There are blends of marshmallow, vanilla, woods, and musk, all of which give great balance to the fruity notes of pink grapefruit and raspberry. This one not only comes in a super cute roll-on, but you could also opt for the body lotion or a sparkling, spherical crystal to spritz. All in all, this casual, fresh, sweet perfume is easy to love.
Pros:
Offered in multiple forms
Pretty, feminine bottle and packaging
Balanced, sweet, and floral scent
Cons:
You'll have to apply this a couple of times throughout the day for a lasting effect
Ed Hardy Perfume for Women
Get ready to receive a downpour of compliments from this classic, fruity perfume by Ed Hardy.
Ed Hardy perfume is an absolute classic. With their perfume for women, you'll experience a burst of fruity notes of tropical mango, sweet rose, and warm amber. The striking scent will turn heads, but at the same time, it isn't overpowering or nauseating. This bottle holds 3.4 fluid ounces of the juicy fragrance and boasts the brand's signature tattoo-styled design. There's a reason Ed Hardy has been around all these years, so if you're into the fruity notes that won't give you a headache, this perfume was made for you.
Pros:
Light, fruity scent
Great value for the price
Cons:
Not the most complex scent profile, but some prefer it that way
Pacifica Hawaiin Beauty Guava
Get swept away to your tropical happy place with this cruelty-free and vegan perfume for women.
We love that this perfume for women is void of animal testing and animal ingredients, making it 100% vegan and cruelty-free. Not only will your mind be at ease when purchasing, but the sexy and sultry tropical blend is sure to steal your heart. Experience one fluid ounce of sweet, berry-like notes of guava with citrusy pomelo and warm, subtle coconut. There are also 10 other lovely scents to choose from, such as Tahitian Gardenia, which smells so refreshing and light. If you're an animal lover, this mindfully made perfume by Pacifica will check all your boxes.
Pros:
100% cruelty-free
Free of harsh chemicals like parabens, petroleum, and phthalates
10 other scents to choose from
Cons:
The scent won't last for too long
Elizabeth Taylor White Diamonds
Diamonds last forever, and this perfume by Elizabeth Taylor seems to last just as long.
Another classic, the long-lasting formula of this perfume for women by Elizabeth Taylor is impressive. The scent itself is of a complex and mature standard with a rich blend of fragrances like orange, bergamot, jasmine, lily, and lingering notes of Mysore sandalwood. Although known as a more glamourous scent, it's categorized for daytime wear. You'll receive 3.3 fluid ounces of this luxurious fragrance in a simple yet classy bottle studded with sparkling crystals. Lasting for hours, White Diamonds would be every girl's best friend.
Pros:
Lasts all day
Luxurious, mature fragrance
Cons:
The price is on the higher end of our list
Gloria Vanderbilt For Women
Enjoy the luxury of perfume, without the premium price tag.
The inexpensive Gloria Vanderbilt perfume for women comes in a beautiful box and an elegant bottle. Named after the famous American painter, this fragrance offers notes of spicy florals, carnation, mimosa, and rose with base notes of sandalwood and cinnamon. We love that the slightly spicy scents add a unique flair without being too overwhelming. The large, 3.3-fluid-ounce bottle should last you quite some time. If you're looking for the perfect perfume at a modest price, this one is definitely worth a try.
Pros:
Great value for the cost
Made in France
4 sizes to choose from
Cons:
The powdery scent may be more appealing to older women
Frequently Asked Questions
How long can I keep my fragrance before it expires?
Depending on how you store your perfume, it can last from a year to several years, although experts recommend you replace it every year to be safe. To store your perfume properly, be sure to keep it away from excessive heat or light which could affect the composition of the elements in your fragrance. It's also best to avoid too much exposure to air since even just a couple of hours of too much oxygen can increase evaporation and ruin the mixture's balance. We'd recommend you keep your perfume in a closet, box, or cupboard and to remember to place the cap back on immediately after each use.
Can my skin type affect how a perfume will smell?
Yes, definitely. Your skin type, pheromones, and even your diet and personal lifestyle can affect how a perfume will smell once it hits your skin. For example, fragrances cling better and longer to those with oily skin as opposed to those with dry skin. Also, if you tend to sweat more than others, that sweat can mix with the elements in perfume and cause a different scent. Scents like orange and grass can actually be amplified with sweat, while fragrances like wood and musk can smell worse when mixed with sweat.