The Best Sports Headbands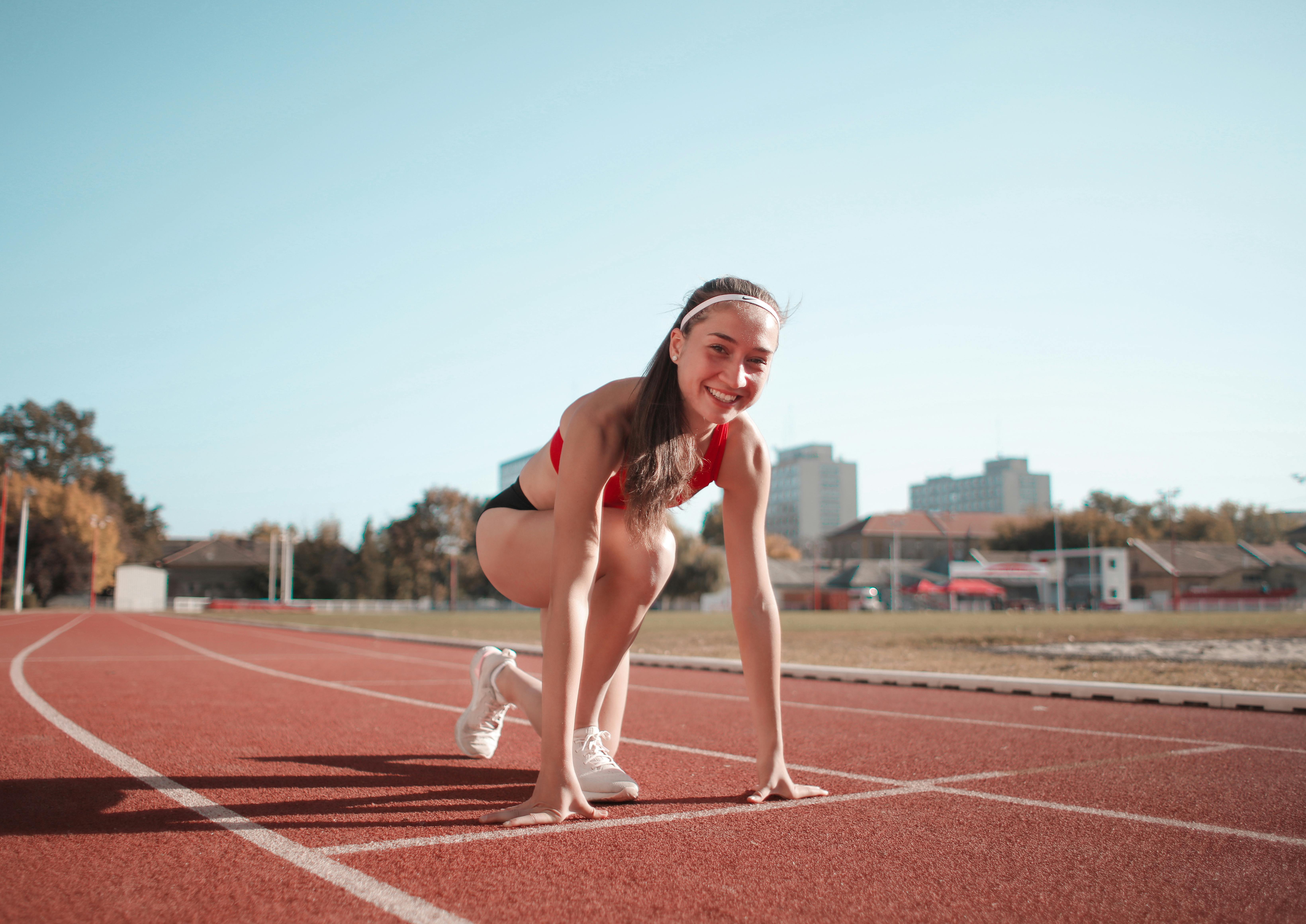 The right sports headband can make all the difference in your workout game – not to mention the fact that it can improve your performance both on the sports field or in practice sessions. But the wrong headband can just as easily mess up your flow, whether by squeezing your head too tightly, falling off, or channeling the sweat down into your eyes instead of off your brow. Below, we've rounded up the best sports headbands on the market today. We've done the hard work for you, so all you have to do is choose the right sweatband to suit your situation. Whether you prefer thin, grippy bands that stay on your head, or thick, comfy, brand-name options, there's sure to be a headband here to elevate your headband game from "good enough" to excellent.
Nike Dri-Fit Home & Away Headband
Feel great and look your best with this timeless sweatband.
Made from almost pure nylon, this headband is optimized to keep sweat off your face. The fabric dries quickly and is extremely comfortable for long periods of wear. As an added bonus, it's also reversible,  so you feel like you are getting multiple styles out of the same headband. We particularly appreciate the subtle Nike swoosh on the front of the band. The classic branding makes the headband feel even more valuable.
Pros:
Soft and absorbent fabric won't scratch or squeeze your head
Made from a moisture-wicking material that resists odors
Headband is hand-stitched and highly durable
Cons:
The stitching from the front is visible on the reversible backside
Only one headband included in the package
Poshei Moisture-Wicking Unisex Sweatband (4-Pack)
Get your game face on with these affordable, unisex headbands that will keep your sweat off your brow.
These stretchy headbands are easy to slip on and off for a quick run, a tennis match, basketball game, or even just to mow the lawn. The polyester blend is very soft and comfy without being too suffocating on the head, mostly because the fabric is both breathable and lightweight.  Though the headband is technically unisex, it is pretty large and may not fit well on a small head, so keep that in mind.
Pros:
Stretchable fabric makes this one-size-fits-all headband truly live up to its name — great for all head sizes
Very lightweight and wraps perfectly around the forehead while staying in place easily
Keeps sweat off the brow thanks to moisture-wicking fabric
Pack of 4 headbands offers great value
Cons:
If you sweat profusely, you'll need to wring the headband out every once in a while because the fabric is thin
Adidas Alphaskin Tie Headband
Looking to add a little style to your workout routine? These headbands by Adidas are your ticket.
Perfect for sports, running, hiking, and everyday use, these high-quality head-ties come in an array of bright, fashionable colors. The bands have two layers, one of which is made of mesh, making them super breathable and ideal for wicking sweat away from your face. They are great for long-distance running and high-intensity team sports. The ties allow you to adjust the length of the headband for any head size, so they're great for all ages and genders.
Pros:
Great, lightweight alternative to a hat
Thick and durable enough to keep both hair and sweat out of the face
Wide-cut, high-quality fabric soaks up moisture while you work out
Cons:
Width of the headband will likely be too large for most kid's heads, even though the ties make the length fully adjustable
Under Armour Women's Mini Headbands (6-Pack)
Go for the understated athletic look with these highly-functional, grippy bands.
These Under Armour headbands are the perfect way to project a subtle, sporty look that's equal parts cute and functional. Though they work best with fine hair or hair that is back in a ponytail, they are by no means limited to those hair styles. Each of the six bands (yes, the pack includes six, so it'll last you for a long time) has a grippy silicone strip on the inside so it will stick firmly on your head. You can choose from the classic black, grey, and white palette, or spice it up with brighter colorways. Whatever your choice, these headbands are sure to become a staple in your athleisure collection.
Pros:
Made of stretchable fabric that will accommodate your head size without becoming loose
Inside of the headband is made from silicone to grasp to your head without slipping backward
Machine-washable for ultimate convenience
Great for teenagers as well as adults
Cons:
Thin size may not hold as well as certain head shapes or very straight, smooth hair
Vinsguir Lightweight Workout Sweatbands
You won't even notice it's there.
Who says you have to give up fashion for function? These sweatbands by Vinsguir ensure that you look great anytime you're at the gym. The fabric is very snug, smooth, and breathable. They come in a four-pack, too, so if you're a consistent athlete or gym-goer, they will last you for a whole week before you have to toss them in the wash.
Pros:
Thick design makes them great for keeping your ears warm during cold weather
Spandex and chinlon blend gives the sweatbands an excellent grip
Lightweight, so you almost don't feel like it is on your head
Cons:
Can be too wide for some smaller heads
Frequently Asked Questions
What sports are headbands usually used for? 
Sports headbands can be used for almost any sport, from volleyball and basketball to baseball and running. Many basketball players wear brand-name sweatbands on the court, and tennis players often do the same. Headbands are a great way to keep your hair and sweat from getting on your face and interrupting your flow during a game or practice.
Is it bad for your hair to wear headbands every day?
Some headbands, such as ones with silicone rubber on the back, can pull at your hair and may give you a headache. But the effect of this is minimal, especially if you are only wearing the headband to play sports or work out for 1-2 hours each day. If you find yourself wearing a sweatband 24/7, it's probably time to give your body a break from all that heavy lifting, anyway.
How can I find a headband that won't slip off my head?
That's the million-dollar question. For every comfortable, well-fitting headband we've found, there are at least 10 more that don't fit properly and just slink their way right off the back of your temples. A good way to find a headband that will stay on your head throughout a workout is to look for products that have some sort of rubber strip. If you have fine hair, try using a thicker headband that can grip your forehead and ears, because this will reduce the possibility of it sliding backward on your hair.