The Best Spray Paints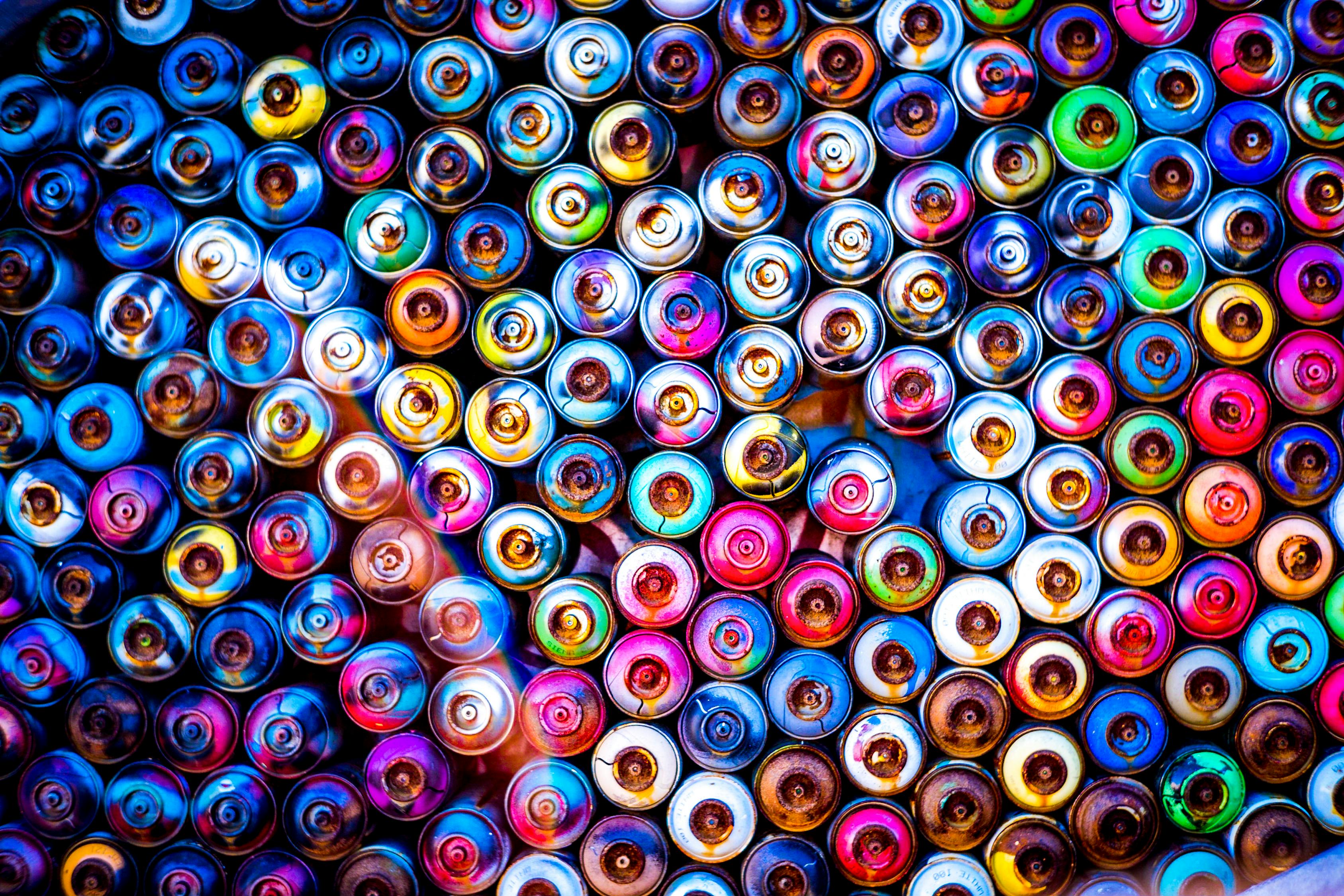 If you're anything like me, you choose spray paint for certain jobs because it just makes them easier. I've also learned over the years that if you don't choose the right spray paint for the job, it probably won't achieve the precise aims you set out to accomplish in the first place. Avoid the pain that low-quality spray paint brings and check out the list below for a rundown on a few of best spray paints available on the market today.
Rust-Oleum American Accents Spray Paint and Primer
Reliable, inexpensive, and simply classic, this spray paint covers it all and sticks to almost any material.
When it comes to spray paints, this one is truly the best of the best. It is a paint and primer in one, so you don't need to worry about doing multiple coats. The single coat saves you a few dollars as well, since the one coat you do use will take much less paint than the three coats you'd need if you didn't have the primer aspect involved.
This spray paint comes in an easy-to-use can with an all-angle sprayer. It sticks to almost any material and dries to the touch in just 20 minutes. The can also covers an impressive average of 12 square feet, providing you with pretty great value for the money you spend.
Pros:
This spray paint provides a well-covered, glossy finish, making your project look its best
It is durable and long-lasting, so you don't need to worry about chipping or having to repaint anytime soon
You can spray on a second coat (if needed) just a few minutes after the first
Cons:
This product is only available in white, though you can find it elsewhere in a variety of colors
Rust-Oleum 2X Ultra Cover
Each can in this six-pack is specifically designed to cover more with less paint.
This is another favorite from the Rust-Oleum spray paint line. It is once again a paint and primer combination, but it's made specifically to provide ideal coverage in the most difficult jobs. If you've got a dresser that just won't take paint or something with a pretty crazy pattern, this is the spray paint for you.
This paint is perfect for both interior and exterior projects, and it adheres to just about any material. It once again dries to the touch in 20 minutes and covers about 12 square feet.
Pros:
The flat finish is perfect for jobs that may come with a few imperfections, as it makes them less noticeable
This is extremely durable spray paint, ensuring you won't need to repaint in the near future
Cons:
The can has an any-angle comfort tip with a built-in finger pad, so you don't need to worry about those sore spray painting fingers that are usually just considered a part of the job
Rust-Oleum High-Performance Enamel Spray Paint
This high-performance enamel will stay strong and maintain its color for years to come.
If you've got a large job or just find yourself spray painting more often than the average person, you are going to want a product that gives you excellent value for your money. This six-pack of spray paint from Rust-Oleum is sure to do the trick.
This commercial-grade spray paint is a high-performance enamel, which adds even more to its value. It is an extremely durable, oil-based spray paint that is less likely to chip or scratch compared to normal paints. Its affordable price and durability combine to make it one of the highest-quality spray paints you can find.
Pros:
This spray paint covers even more than the average can, with a 14 square foot coverage rate
If you're painting metal, it'll help prevent rust and corrosion
It dries faster than other spray paints, with a touch time of 15 minutes and a second coat possible within 1 hour
Cons:
This has a larger cost upfront, but it will save you money in the long run
Rust-Oleum Metallic Spray Paint
This spray paint will take your glimmer game to the next level.
Rose gold has become extremely popular, and we understand why – after all, we won't apologize for admitting that shiny things are just plain fun. If you've got a few items lying around that could use a new glimmer, this Rust-Oleum metallic spray paint is for you. Its sparkling color goes on easy and provides excellent coverage, as well as a professional-looking finish.
This spray paint sticks to a variety of materials and can be used on both indoor and outdoor items. It also prevents chipping, fading, rust, and corrosion, so your project can look like new for years to come – with minimal effort on your part, too.
Pros:
This spray paint contains real metallic flakes to give it its fabulous look
The paint itself is oil-based, which is extremely durable and long-lasting
You can choose from a variety of shimmering colors when you purchase this spray paint
Cons:
This product has a slightly higher price point than other single cans of spray paint, though its quality and fun colors do make up for the few extra dollars you'll spend
Krylon COLORmaxx Spray Paint
This amazing spray paint comes in a number of unbelievably fun colors.
For some people, spray paint is all about the colors. If you wanted a white door, you'd just buy one. If you wanted a bright yellow door, you'd have to spray paint it yourself. If this sounds like you, Krylon's COLORmaxx Spray Paint is a product that you'll definitely need to check out.
What we love most is that this spray paint is durable and long-lasting, and most importantly, extremely bright. It sticks well to many different surfaces and provides a beautiful end result.
Pros:
It covers a large area (up to 25 square feet)
Wide range of finishes offered, including gloss, satin, metallic, matte, etc.
Paint and primer combo
Cons:
Colors may vary a tad bit from what you see in the pictures (which is normal, considering variations in digital screens of different types)
Frequently Asked Questions
What is the difference between paint and paint with primer?
When you're painting something that has loud, bright, or dark colors, it can take a few coats of paint to cover it completely. This is where primer comes in. Primer covers almost anything and paint sticks to it extremely well. If you'll be spray painting a light color onto something dark, or if you're trying to cover up patterns or bright colors, you'll want to use a primer for best results. Primer also ensures you won't have to apply multiple coats of paint since it does the work of covering things up before you even begin to paint.
Can I use spray paint indoors?
You should always be outside or in a well-ventilated area (such as a garage with the door wide open and a fan blowing) when you use spray paint. Spray painting indoors will lead to a large amount of unhealthy fumes, and it may be difficult to remove them from your home. Plus, if you haven't noticed, it's messy.
No matter which spray paint you choose from the list above, you're sure to love the end result. Choose the spray paint that best suits your product, and look forward to easy, budget-friendly painting with beautiful, long-lasting results.