The Best Whiskey Glasses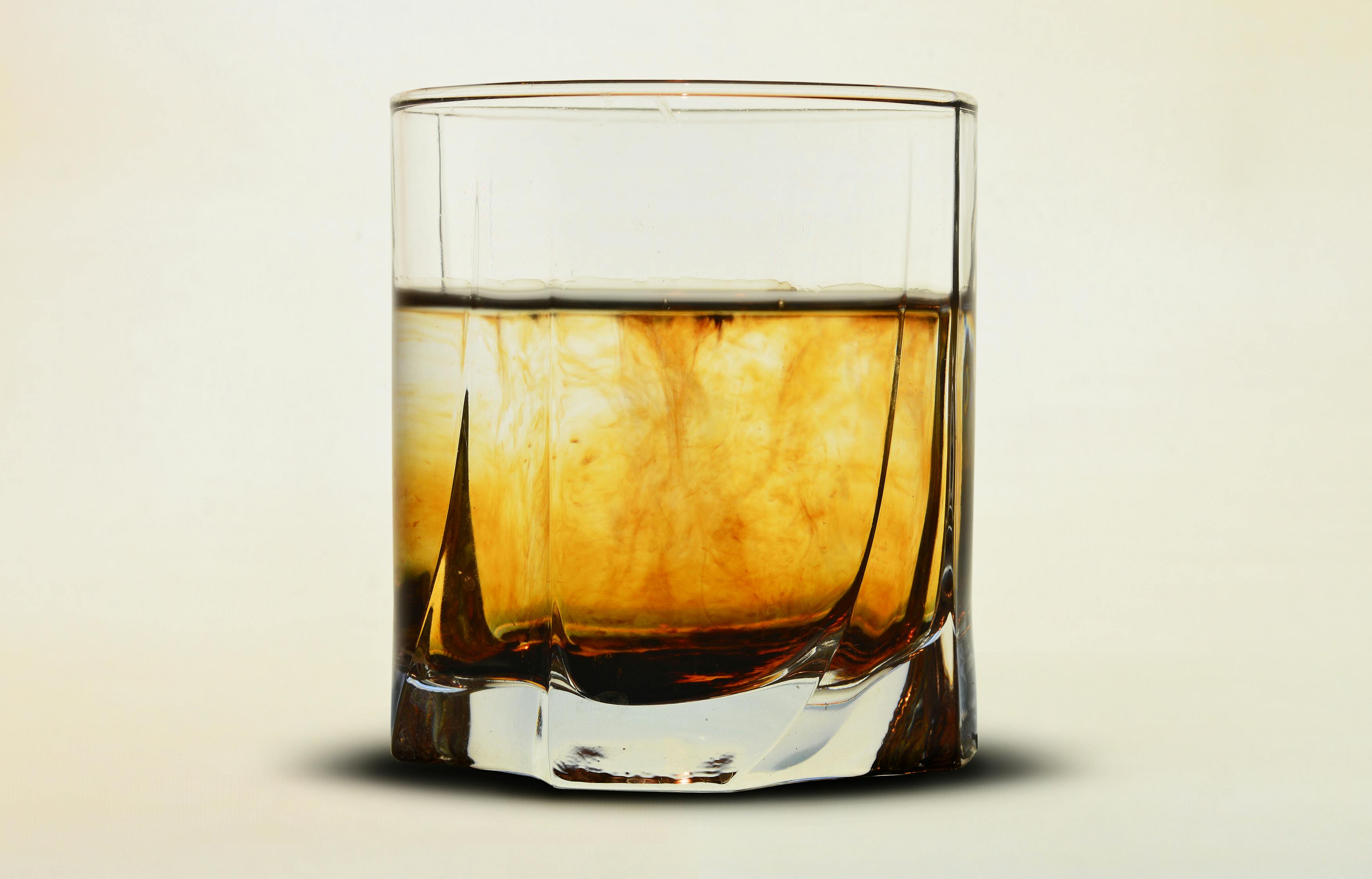 Are you still sipping your spirits from an old mason jar? Hey, there's no shame in that. But I'm here to tell you that investing in decent-quality whiskey glasses will make your drinking experience that much more pleasurable. Take it from me, a person who, up until a few months ago, was drinking whiskey out of old glasses that I'd probably had since college. Then I made the fateful decision to invest in some whiskey tumblers. I've never looked back. Drinking your favorite brown spirit from a whiskey glass will not only make you feel fancy and grown-up, it'll also make the whiskey taste better. Call me a snob, but it's the truth. If you don't believe me, see for yourself when you try one of the whiskey glasses on this list.
LUXU Store Whiskey Glasses
With these LUXU glasses by your side, anything is possible.
The ideal vessel for serving whiskey, scotch, or mixed drinks, the LUXU Store Whiskey Glasses allow you to enjoy the best whiskey-swilling experience imaginable. You'll be thrilled to show these glasses off to guests. Each glass features a timelessly-cool, featureless design (a clear cup wall and heavy, sturdy base) and elegant crystal materials. These glasses can easily hold multiple ice cubes, they're dishwasher-safe, and they're well-proportioned, which makes them easy and comfortable to hold in your hand. What more could you ask for?
Pros:
Stunning, timeless design, with a strong base and clear cup wall
You get a set of six glasses
Handcrafted from lead-free, high-quality crystal
Dishwasher-safe, so they're easy to wash
Heavy base is the perfect weight and fits comfortably in your hand
Comes in excellent packaging
Cons:
These glasses are a bit too narrow for really big, square-sized ice cubes
Glencairn Crystal Whiskey Glasses
Glencairn Whiskey Glasses boast a unique aromatic design that makes all your drinks taste better. Yes, you read that right.
For the true whiskey nerds among us, it's time to turn to Glencairn Crystal Whiskey Glasses. These uniquely (and very attractively) designed glasses have a tulip shape above the base. This special shape allows for a quick, easy swirl when you're tasting. It also helps to concentrate the aromas and truly capture your whiskey's complex, intricate flavors. Official winner of the Queen's Award for Innovation, these Glencairn glasses are the real deal.
Pros:
Award-winning
The short base stand and narrow rim helps to concentrate aromas, enhancing the flavor profile of fine whiskey
Made from sturdy, lead-free crystal that sparkles in the sun
The design is simple, elegant, and chic
Has a lovely weight to the base
Cons:
These glasses are definitely on the thin side
Not the first choice for those that prefer large chunks of ice
Venero Crystal Whiskey Glasses
These Venero Crystal Whiskey Glasses are as heavy-duty and well-insulated as they come.
For the best double-insulated glasses that money can buy, whiskey fans should undoubtedly turn to the Venero Crystal Whiskey Glasses. These glasses have extra-thick sides and a heavy-duty base that won't break, keeping your drink insulated at the ideal temperature for as long as it's in your glass. Venero Crystal glasses are known for their simple, streamlined, and totally elegant design. Better yet, these glasses come with a 30-day warranty for your peace of mind. Not too shabby.
Pros:
A streamlined, beautiful design that's meant to showcase various spirits, in addition to whiskey
Extra-thick sides and base are extremely durable, and help to keep your drink at the perfect temperature
Comes in a gorgeous storage box, so they're a great gift
Dishwasher-safe
Comes with a 30-day warranty
Cons:
Holding the glass at the bottom is a little awkward because of the indentations
LANFULA Old-Fashioned Whiskey Glasses
If you don't want to settle for anything less than true sophistication, get the LANFULA Whiskey Glasses.
Equal parts functional and stylish, the LANFULA Old-Fashioned Whiskey Glasses are delicately crafted but still very robust and sturdy—they're made from lead-free, high-quality crystal (with zero chemicals), and have a weight of .75 pounds per glass. With such a heavy base and thick walls, it's almost impossible to break these glasses. They also feel mighty comfy resting in your hand. All in all, these are lovely, extremely well-made glasses that look way more expensive than they actually are.
Pros:
The luxe design was inspired by diamonds, and the unique shape is perfect for whiskey since it allows your drink to aerate as it's poured and swirled
Enhances the aroma of your drink
Around 69 percent heavier than your average glass (meaning, they're durable and hard to break)
Made from crystal-clear, lead-free, top-of-the-line glass that's truly eye-catching
Cons:
They do show fingerprints fairly easily
JoyJolt Square Whiskey Glasses
No doubt about it, these Joy Jolt glasses are basically indestructible.
Make all your Mad Men dreams come true with the JoyJolt Square Whiskey Glasses, which are worth every penny of their splurge-worthy price. These glasses are stunningly gorgeous, in addition to being extremely durable and long-lasting. With a unique square base, a bold design, and the highest-quality materials, these glasses are virtually indestructible. If you're the type who tends to be a little accident-prone, or if you just want to ensure that you'll have your whiskey glasses for as long as possible, then these Joy Jolt glasses are for you.
Pros:
Handmade by expert artisans
These glasses have a super-strong base and are very durable
Unique, distinctive, square-shaped design
The heavy weight adds to the luxurious feel of these glasses
They come in a beautiful embossed gift box, so they'd be a great gift for someone else (or just for yourself)
Cons:
On the pricey end of the spectrum
Frequently Asked Questions
What are the different types of whiskey glasses?
Whiskey glasses come in all kinds of different shapes, sizes, and types: tumbler, highball, copita, snifter, and more. While an old-fashioned tumbler is the most common whiskey glass, there are all types of glasses to choose from. We recommend considering how tall or compact you like your glass to be and what aesthetic matches your style. Also, for those that like ice in their glass, make sure the mouth is wide enough to fit your cubes.
What features should I look for in a good whiskey glass?
A decent whiskey glass is made of quality crystal, is designed to concentrate and maximize aroma, and offers an easy grip, with a heavy-enough base for stability.
Can I put my whiskey glasses in the dishwasher?
Many of the options on our list tout a dishwasher-safe design. And you absolutely can put these glasses in the dishwasher. However, it's always best to wash fine crystal glasses by hand especially, if you want to preserve it for as long as possible. This especially goes for whiskey glasses, which tend to be made from fragile, lightweight materials.