The Best Makeup Removers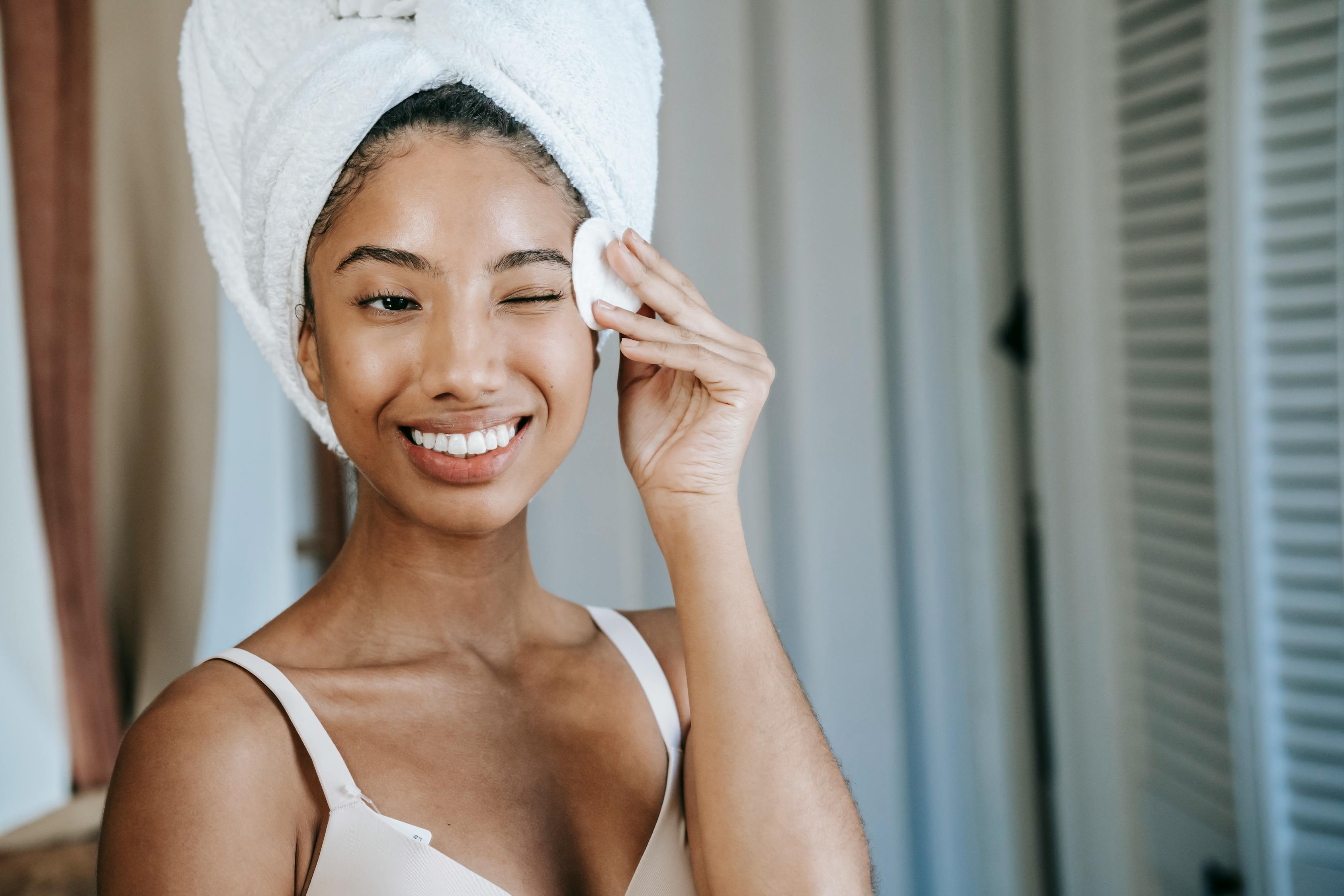 Makeup can help us boost our confidence, look our best, and express ourselves. But at the end of a long day, it needs to come off. That's where a good makeup remover comes in. A quality formula will get rid of all the products and residue to leave your skin clean and fresh, not high and dry. We've researched the best makeup removers out there to bring you this list of our favorites that can take off the day's look and leave your skin in great shape for tomorrow.
Neutrogena Oil-Free Eye Makeup Remover
This gentle, effective formula dissolves even waterproof mascara with ease — without irritating your eyes.
Neutrogena's classic formula has been trusted for years as a go-to solution for removing all kinds of makeup. Whether you're rocking full-coverage foundation, waterproof mascara, or liquid eyeliner, when it comes time to turn in for the night, this oil-free remover is up to the task — and it can do it all without drying your skin. Just give the bottle a good shake to activate Neutrogena's oil-free, dual-phase formula, apply it to your preferred cotton pad, and wipe away the day's look, leaving nothing behind but the soothing, subtle scent of aloe and cucumber extracts.
Pros:
Dermatologist-developed and opthalmologist-tested
Safe for sensitive eyes and contact lens wearers
A little goes a long way
Cons:
You'll need to wash your face before trying to apply more makeup, which can make it difficult to use for touch-ups
Neutrogena Cleansing Towelette Singles
When you've got places to be, it's hard to beat these individually wrapped towelettes.
If you're going away for a weekend, the last thing you want to do is crowd your overnight bag with an unwieldy bottle of makeup remover that you'll barely use. Neutrogena's individually wrapped towelettes allow you to get a quality clean while taking up less space — they may be tiny, but they pack a big punch. The included wipe is full-sized, disposable, and soaked with a super-effective makeup remover formulated to be gentle on sensitive eyes and safe for contact lens wearers. With these handy towelettes, you don't have to worry about sacrificing your skincare routine just because you're on the road.
Pros:
Individual packaging ensures that the wipes stay saturated with the perfect amount of remover until you need them
Non-drying alcohol-free formula
Ophthalmologist-, dermatologist-, and allergy-tested
Cons:
The convenience of individually wrapped towelettes results in more waste, so they're best left for traveling, not home use
Solimo Eye Makeup Remover
Take off even your boldest eye makeup with this oil-free remover.
Solimo's makeup remover is a lifesaver for people who aren't willing to give up the fun of elaborate eye looks for the sake of sensitive eyes. This oil-free formula is free of parabens and phthalates that can irritate our eyes, and it foregoes fragrances that many so-called "sensitive" formulas include. All it takes is a quick shake to mix up Solimo's gentle blend, a cotton ball or pad to soak your eyes, and some warm water to wash up afterward to be able to remove liquid eyeliner, waterproof mascara, and eyeshadow primer in a flash.
Pros:
Dermatologist- and pediatrician-tested
Not tested on animals
More affordable than many comparable removers on the market
Cons:
We wish it had a pump top for easier dispensing
The Original MakeUp Eraser
This innovative cloth removes makeup with water alone to save you time, money, and waste.
If you wish you could leave all the waste of bottles, wipes, and packs of cotton pads behind, the MakeUp Eraser was created with you in mind. This innovative two-sided cloth is designed to remove a full face of makeup using nothing but warm water. After an initial pass through the washer and dryer, soak a section of the soft microfiber with plenty of warm water and use gentle circular motions to remove foundation, eyeliner, waterproof mascara, lipstick, and more. Toss it in with your towels for a quick wash and dry once or twice a week to keep the patented design in tip-top shape for up to three to five years of sustainable, reusable makeup removal.
Pros:
Cruelty-free and vegan
Hypoallergenic and great for sensitive skin
Dual-sided design — one side for erasing, another for exfoliation
Cons:
Highly pigmented products can leave stains that remain after washing and drying
Garnier SkinActive Micellar Cleansing Water
This super-gentle formula is suitable for all skin types to leave you with fresh, clean skin without irritation.
Those of us with sensitive skin have been burned — sometimes literally — far too often by harsh formulas that wreak havoc on our faces. Garnier's SkinActive Micellar Cleansing Water is an excellent skin cleanser in general, and its non-drying, non-irritating formula is free of alcohol, oil, fragrance, parabens, and sulfates, making it an excellent choice for sensitive skin. Give the bottle a shake, dispense onto a cotton pad and wipe — don't rub — cosmetics and impurities away. We love that you don't need to rinse it or scrub your face, making it perfectly convenient for any occasion and any skin type.
Pros:
Non-drying, non-greasy formula
No rinsing required, which makes it great for on-the-go use
Larger bottle than many makeup removers
Cons:
You won't get any extra exfoliating benefits from this gentle formula
Frequently Asked Questions
Do I really need to take my makeup off every day?
Yes, absolutely. We know it can be a pain, and it's the last thing you want to do after a long day (or night). But if you want to keep your skin healthy, there's no question about it. We all know makeup can clog your pores, but even non-comedogenic formulas can create a nasty surface where impurities can thrive over time. Not only will it keep your skin looking and feeling its best, but it'll also prep your canvas properly for the next time you apply your makeup.
Any tips for removing waterproof eye makeup?
The most important rule is to avoid harsh rubbing — soaking is critical. No matter which makeup remover you choose, it needs time to work before you try to scrub it off. Hold your cotton ball, pad, or washcloth gently over your closed eyes for at least 30 seconds to let the formula penetrate the pigments. For waterproof mascara and liquid eyeliner, we like to soak a clean spoolie brush with makeup remover and comb it through our lashes a few times as though we're applying mascara. Then we can wash our faces as usual before returning to our eyes to wipe the products away gently. This process can help the formula work its way down to the lash line for a more thorough clean.