The Top 5 Calligraphy Pens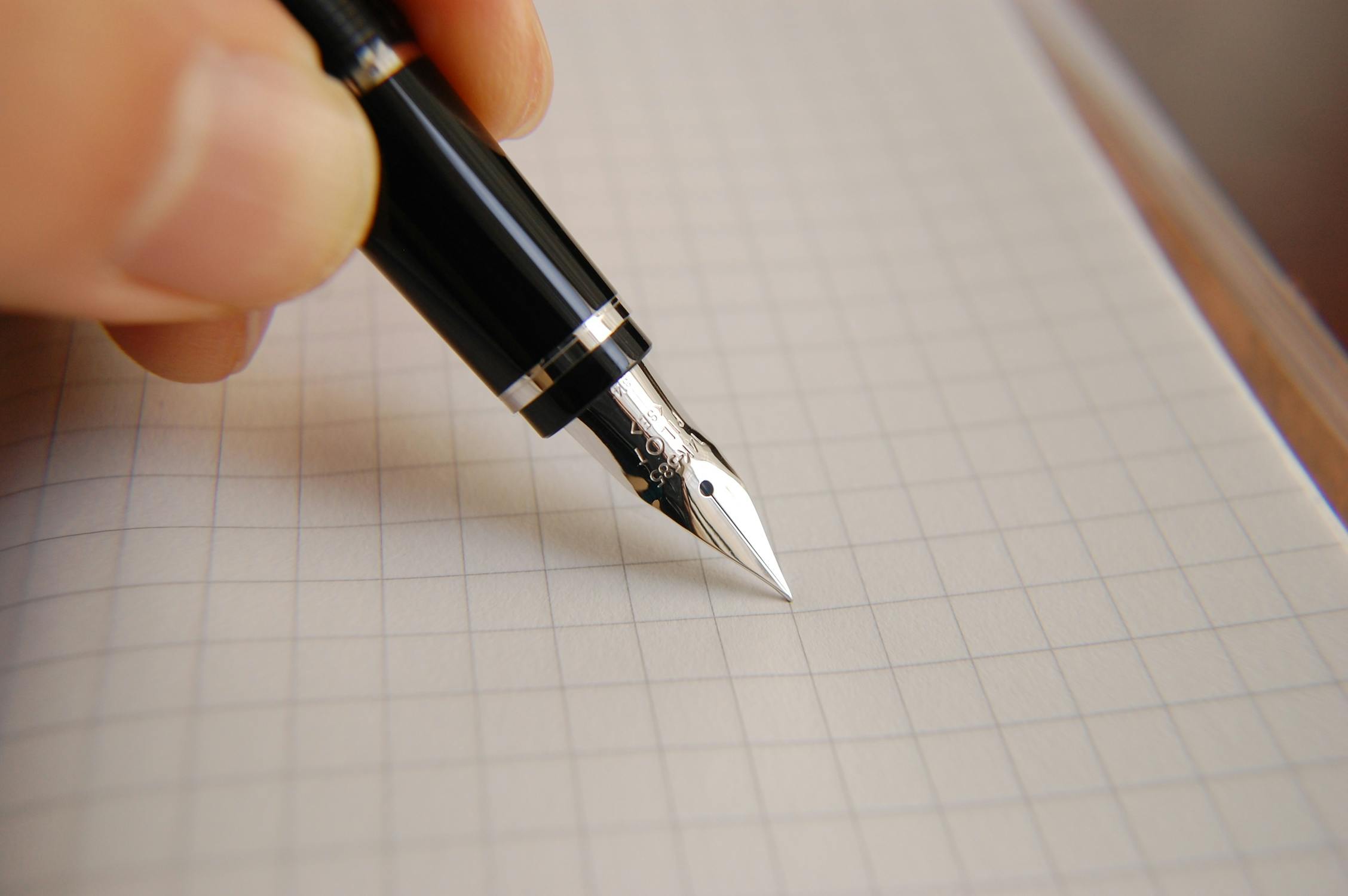 The art of calligraphy is quite stunning. The precision and patience that goes into the beautiful lettering looks amazing on a card, scrapbook, journal, or anywhere. And having a great calligraphy pen or set of calligraphy pens is the first step. The pens range from sets for beginners to handmade pens for the pro. We've scoured the selection and rated the top five.
Mont Marte Calligraphy Pens
All skill levels can appreciate these calligraphy pens that come in a handy case.
Mont Marte creates amazing art supplies so it's no surprise their calligraphy pens are a great pick. Also, you don't have to spend a fortune. The four pens are great for all skill levels and five different nibs are included, which range from extra fine to extra broad. This would be a great gift for yourself or even a present for someone else, as it comes in a functional, but also stylish box.
Pros:
Includes 20 ink cartridges
Comes with an instructional booklet
Ink flows well and evenly
Cons:
The ink can run out quickly
Aen Art Dual Tip Calligraphy Brush Maker Pens
Vibrant hues and dual sides make these pens great for a variety of projects.
These calligraphy pens from Aen Art are like having the best of both worlds. On one end, there's a brush tip that's perfect for coloring or shading. And the other end of the pen has a fine tip for writing or jobs that require more detail and precision. The pens have deeply saturated colors perfect for creating a vibrant design or lettering. The ink is odor-less, fade resistant, and dries quickly.
Pros:
The colors don't bleed
Affordable
Cons:
Best when used on thicker paper
Dainayw Hand Lettering Calligraphy Brush Pens
These pens are precise and just what beginners need to start lettering.
Anyone can get use out of these calligraphy pens, but they're especially great for beginners. The eight pens are different sizes, from medium to extra fine to brush. The pen caps are labeled and make it easy to select the one that suits your lettering needs. Though the pens don't feature any color, the classic black ink is great for lettering or doodling.
Pros:
The black ink is highly pigmented
Pens write smoothly
Cons:
The pens are small and can be hard for larger hands to grip
Wordsworth & Black Refillable Calligraphy Pen
This pen isn't just functional, but the design is also absolutely gorgeous.
If you or someone you know is really into calligraphy, then this pen is a great option. What makes this such a perfect gift is the packaging. The pen comes in a maple wood carrying case that has such a classic feel and makes it easy to carry the pen or just look good on any desktop. The pen has a solid brass nib and comes with six ink cartridges. The design is sleek and the ink flows smoothly and is smudge-free.
Pros:
The pen fits comfortably in hands due to the ergonomic design
Comes with an ink converter if you decide to buy bottled ink
Cons:
A bit expensive for a single pen
Pandafly Hand Lettering Calligraphy Pens
These pens provide precision and quality ink without breaking the bank.
For major bang for your buck, this set comes with nine calligraphy pens. The variety of sizes makes them great for calligraphy and any project you might be working on. You'll find both soft and hard tips which give you more control over the pen. Also, though the calligraphy pens are affordable, the ink is quality and doesn't bleed through thin paper.
Pros:
Ink is non-toxic and water based
The pens fit a variety of hand sizes
Cons:
The ink can look dark gray, versus jet black
Frequently Asked Questions
How do you make the ink flow in a calligraphy pen?
You can usually get the ink in a calligraphy pen to flow by holding the pen vertically and then gently tapping the nib on paper. If this doesn't help, it's best to check the cartridge. Make sure the cartridge isn't empty and that it's pressed against the nib so ink can flow.
How do you clean the nib on a calligraphy pen?
The nib is the part of the pen that comes in contact with paper and ink flows through it. This can occasionally get clogged or just needs to be cleaned. Depending on how dirty the nib is, you can quickly swish it around in water or soak it for a few minutes.