The Top 5 Coat Racks Freestanding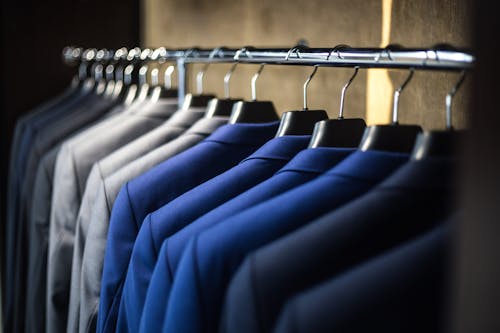 Without enough closet space or storage, your hallways, closets, and entryways can get a little cluttered. One of the best ways to easily solve that problem is by adding a freestanding coat rack to your decor. These small-but-mighty pieces will give you a place to stash all of the things you need before you dash out the door and make cleaning up a breeze. Check out our top five favorite designs to help you get things neat and tidy.
Simple Houseware Standing Coat and Hat Hanger Organizer Rack
This simple coatrack is exceptionally stylish so it both looks great and functions perfectly for any space.
This brass coat rack is a sophisticated addition to any entryway. The sleek style has 12 hooks for coats, hats, and handbags to give you a place to stash all of your belongings when you come home. The coat rack is crafted from story metal for a long-lasting addition, and it's easy to assemble so you can put it to use as soon as it arrives.
Pros:
Sturdy, metal construction
12 hooks
Sleek bronze finish
Cons:
Best to keep rack balanced
VASAGLE DAINTREE Coat Rack
The elegant blend of aged wood and metal makes this coat and shoe rack combo the ideal addition to your home.
This piece of furniture perfectly balances form and function. The practical design has nine hooks that can hold nearly seven pounds each for versatility and ultimate storage. The wooden bench and durable metal racks provide even more storage for things like shoes and backpacks, plus a convenient and comfortable place to sit on your way in or out the door. The shelf is all one piece so there's no tedious assembly, and the design is so chic you'll love looking it at every day.
Pros:
Nine hooks
One piece
Stylish finish
Cons:
High-Grade Wooden Tree Coat Rack Stand
This wooden boat rack is minimal and easy to put together to streamline your storage space.
This coat rack has a neutral wooden finish so it instantly blends in with any existing decor. The heavy-duty style is built to be durable and withstand frequent use and heavy coats and bags. The pieces easily screw together so you don't need any tools or complicated directions to set it up. Six convenient hooks surround the base to give you plenty of space to store all your daily must-haves.
Pros:
Versatile wooden finish
Easy to assemble
Adjustable height
Cons:
Frenchi Home Furnishing Coat Rack
This sleek black metal rack has a dozen hooks so you can hang coats for you and the whole family—and then some.
The black finish and sturdy metal construction make this rack a must-have in your home. The top features two tiers of hooks for 12 in total, giving you ample storage space. The bottom has simple and sleek feet for a modern look, and the thoughtful rack is also easy to construct for a quick and efficient option.
Pros:
12 hooks
Easy to assemble
Versatile black finish
Cons:
Best to keep rack balanced
Simple Houseware Heavy Duty Clothing Garment Rack
This chrome rack works in closets, in bedrooms, and in entryways for a piece you can most around to suit your needs.
The additional of wheels makes this coat rack a versatile staple in any home. The metal design is collapsible and easy to store when you don't need it, but when it's in use, it is nearly 43 inches long to hold any coats or other garments. The perfect option for hosting or larger families, the heavy-duty steel can withstand the weight, and the top bar expands to over five feet for additional storage when you need it.
Pros:
Collapsible
Made from heavy-duty steel
On three-inch wheels
Cons:
Only available in chrome finish
Frequently Asked Questions
Where should you put a coat rack?
Coat racks are appropriate in many areas of your home. One of the most common options is a hallway or entryway by the front door for convenience when you are coming home or leaving for the day. They also can be used near back doors or garages, mudrooms, and bathrooms.
What can you hang on a coat rack?
You can hang almost anything on a coat rack. Coats and accessories like scarves and hats are the most common, but they also can hold handbags and backpacks, bath towels, belts, and more.
Can you use a coat rack in a small space?
Coat racks are perfect for smaller spaces like apartments. The slim, vertical style allows you to add them to cramped areas like hallways without any trouble and creates additional storage, which is often lacking in apartments.