The Top 5 Engagement Rings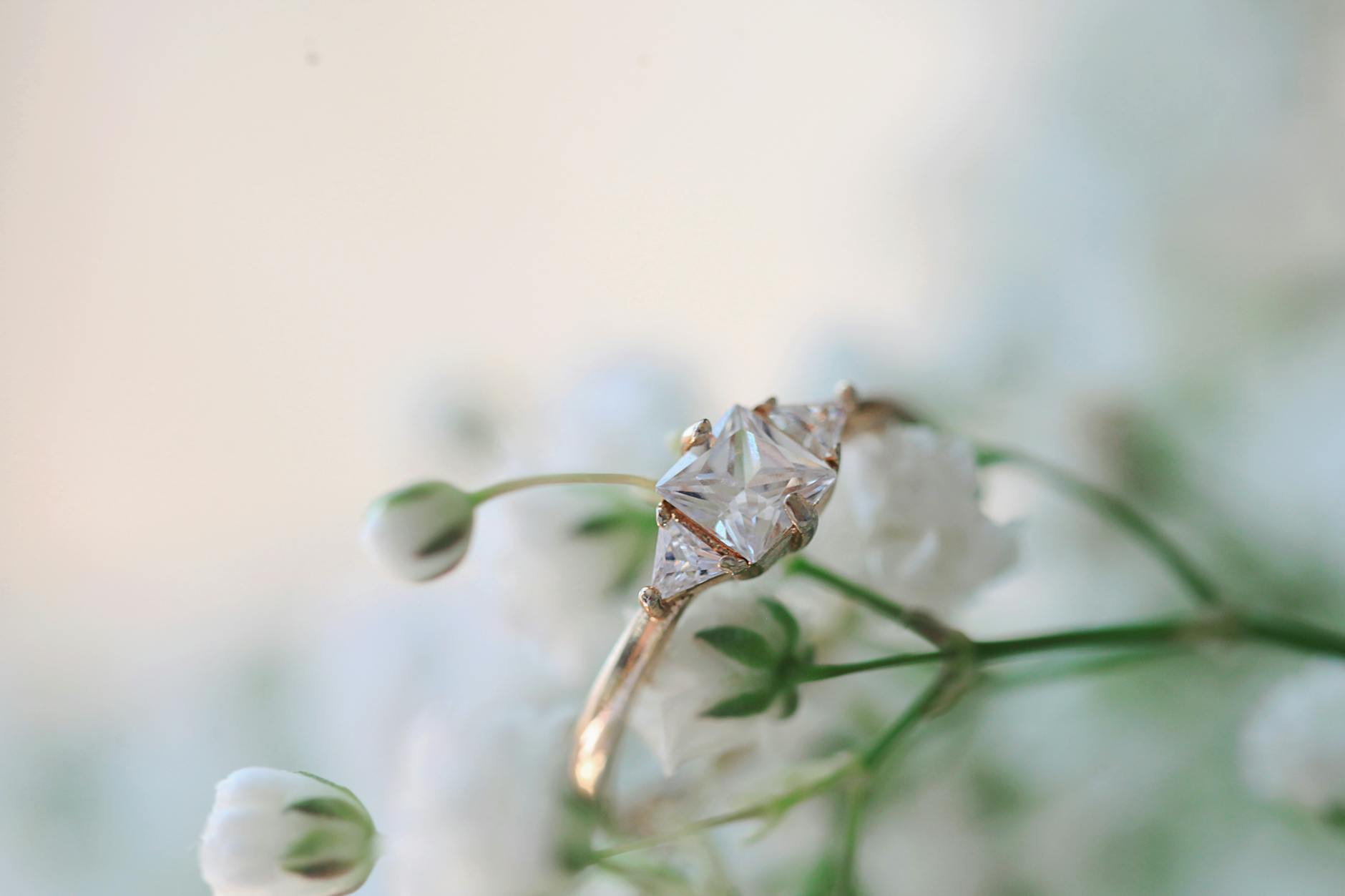 Finding the perfect ring for you, your loved one, and your budget should be simple and joyful. But looking through all the options can be overwhelming. From marquise and oval cuts to the classic six-prong solitaire style, engagement rings are meant to be a special gift to commemorate your love. To make it easier for you, we've rounded up our top picks in engagement rings, for both men and women. Whether your significant other prefers a classic, vintage, or modern style, there's sure to be a ring here that you'll enjoy.
Platinum Plated Sterling Silver Round 3-Stone Ring with Swarovski Zirconia
This elegant Swarovski Zirconia ring is made from sustainable materials.
Sourced from socially responsible providers, this 3-stone ring boasts a high quality diamond imitation — so close you won't even be able to tell the difference. Choose between 1 carat, 2 carat, 3 carat, and 4 carat. Whether you're looking for a replacement ring while you're traveling, or searching for the perfect promise ring for your significant other, this ring is the perfect choice.
Pros:
Economically friendly and ethical  production
Diamond imitation is highly realistic
Easy to keep clean
Cons:
Shine may wear off over time, though it is simple to get them cleaned
BORUO 925 Sterling Silver Cubic Zirconia Eternity Engagement Ring
Give the gift of love with this darling engagement band.
This delicate ring will look lovely on your significant other's finger. Each gem is placed nicely and the band is made from solid sterling silver, so it won't discolor or fade. We especially love how this ring arrives in a cute cotton bag — making it the perfect surprise for a birthday or anniversary.
Pros:
Can order based on ring size
Comes with a 60-day satisfaction guarantee
Comfortable fit on your finger
Cons:
Solid Engagement Ring in Yellow or White Gold by TWJC
Keep it classy with this stunning 1 carat ring in your choice of white or yellow gold.
This brilliant ring is the perfect accent for every occasion. Your loved one will have no problem wearing this dazzling ring day-in and day-out. Made from 14 carat gold, the ring is available in a variety of sizes for the perfect fit. It also comes in a jewelry box for easy gift-giving.
Pros:
Made from real gold
Polished to perfection
Beautiful design is sure to impress
Easy to store and care for
Cons:
Ring may fit slightly larger than your normal size
Size 3-13 1.0 Carat Classical Stainless Steel Solitaire Wedding Engagement Ring by Jude Jewelers
Make a sparkling impression with this solitaire look alike.
If you have sensitive skin or allergies to certain metals, this nickel-free, hypoallergenic band will be the perfect fit. The stone is small, yet bright and sparkly, making it the ideal delicate accent. Whether you're looking for a replacement to your diamonds or a gift for your loved one, this ring will make a great impression.
Pros:
Hypoallergenic
Lovely stones made from high-quality, rust-free materials
Perfect as a gift
Affordable
Cons:
Titanium Cubic Zirconia Engagement Ring by TIGRADE
Enjoy the comfort and sleek look of this tungsten ring for men.
If your significant other is minimalistic, this sleek engagement band will be the perfect choice. The ring features beautiful sparkly cubic zirconia on all sides, and the ring is available in a variety of colors including silver, rose gold, and black. Because the ring is made from high quality titanium, it's highly durable, and it won't scratch or blemish easily.
Pros:
Great as a gift
Subtle yet brilliant
Comfortable fit
Cons:
May not be ideal for those who prefer traditional diamonds
Frequently Asked Questions
What's the difference between an engagement ring and a wedding ring?
An engagement ring is usually given to your significant other during the proposal. Wedding rings are typically exchanged during the wedding ceremony. In general, engagement rings are more flashy while wedding rings tend to have a simpler design.
Do you still wear an engagement ring after your wedding?
Many people wear their engagement ring on their left finger, then add the wedding band to this same finger during the wedding ceremony. Others choose to wear their engagement ring on their right hand after their wedding. The decision is yours.
Should I take off my engagement ring? 
In the end, it's all up to personal preference, but general rule of thumb says you should take off your ring in situations where it might get scratched or wet. Think the gym, the shower, and the swimming pool. You may also want to take your ring off at night so it doesn't get snagged on your sheets or hair.