The Top 5 Gold Necklaces for Women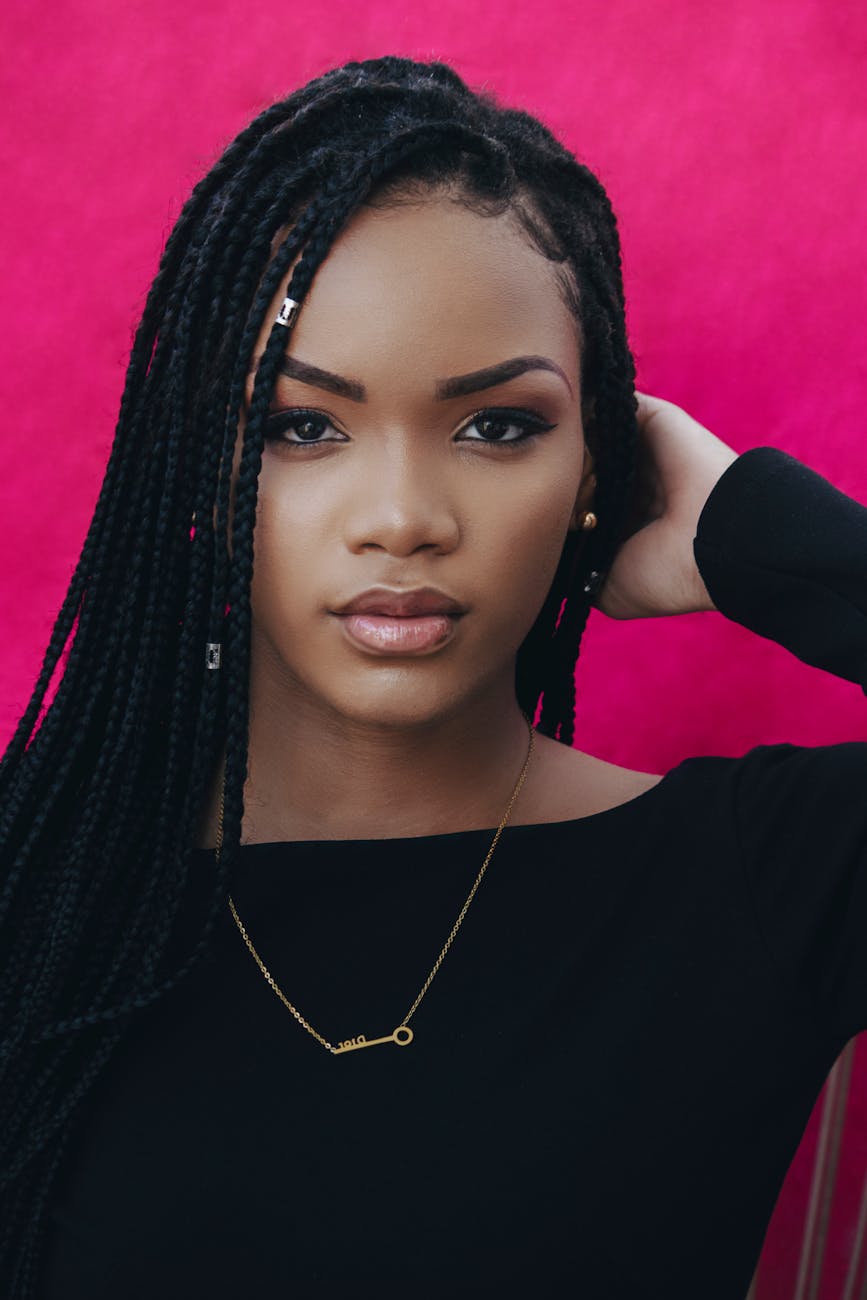 All that glitters is gold, and that's certainly true of pretty gold necklaces. Everywhere you look, from Instagram to the streets, women are wearing stylish gold necklaces, with virtually all kinds of outfits. The best part about this trend? It's incredibly versatile. You can layer long, thin pendant necklaces with chunky chokers, mix gold jewelry of different types and textures, wear a bold statement piece on its own...the sky's the limit. If you're ready to find the perfect gold necklace for you, here are the ones we adore so you have the five best to choose from.
Adobei Pearl Satellite Chain Choker
This dainty gold choker from Aobei Pearl is a true treasure.
Get ready to upgrade even the most drab, basic outfits when you don the Adobei Pearl Satellite Chain Choker. Ideal for everyday wear, this gorgeous, classic necklace looks equally great on its own as it does when layered with other gold necklaces—you can easily dress it up or down by pairing it with jeans and a tee by day, and a cocktail dress by night. It's also 18k gold-plated, doesn't tarnish easily, and comes at an accessible price point. What's not to love about that?
Pros:
Dainty, classic design.
Looks great on its own and paired with other gold necklaces.
Can be easily dressed up or down.
Has a secure lobster clasp.
Very accessible price point.
Cons:
You have to be careful not to shower with it on; otherwise, it'll rust.
U7 Monogram Gold-Plated Necklace
Make your gold necklace stand out from the crowd, by personalizing it.
Make your statement on the world with the U7 Monogram Gold-Plated Necklace, which adds a touch of style and sophistication to any outfit. Handcrafted from high-quality, waterproof stainless steel, this pendant makes for a perfect keepsake for you or a loved one, since it can be personalized with your initials, or even with a customized message or symbol. Lightweight, sleek, and stylish, this necklace is bound to become your signature piece for years to come.
Pros:
Can be personalized with your initials or a custom symbol.
Crafted from high-quality, eco-friendly stainless steel that lasts.
Makes for a great gift for someone; even comes with a black velvet pouch.
Pretty square design.
Cons:
The chain is extra-long, so it might not be the right fit for everyone.
Aobei Pearl 18k Gold-Plated Medallion Necklace
This glitzy medallion necklace from Aobei Pearl is a standout piece.
Mix it up with the Aobei Pearl Medallion necklace, which is made from high-quality 18k gold-plated metals—this on-trend piece will definitely kick your personal style up a notch, no matter what you wear with it. With a chunky chain choker and striking medallion pendant (which you can wear with either the moon or star charm), this necklace makes for an especially fun, flirty look. Not to mention, you don't have to worry about this piece fading or irritating the skin. Trust us, the boho-chic vibes (and the compliments) will be flowing.
Pros:
Cool, unique, boho-chic look, with a chunky choker and bold medallion pendant.
Handmade from high-quality materials that don't irritate the skin.
Front-facing toggle clasp is secure and easy to fasten.
Cons:
The chain is just a bit too fragile.
Fettero Moon Phase Pendant
This Fettero necklace proves that sophistication often comes in small doses.
Get in touch with your inner moon goddess with the Fettero Moon Phase Pendant, which is crafted from 14k gold-plated brass and boasts a tarnish-resistant quality, so you'll be able to enjoy it for many different moon cycles, for years to come. Featuring a dainty open circle pendant and a sleek, delicate gold chain, this cherished piece is minimalist-chic (some might say moon girl-chic) at its finest. It's made from highly durable materials, too, which is handy considering that you'll likely want to wear it every single day.
Pros:
Lovely design: a dainty open circle pendant and sleek gold chain.
Tarnish-resistant.
Delicate but sturdy; has an adjustable clasp.
Made from durable materials.
Cons:
If you sweat and shower in this necklace, the color will start to fade.
So Pretty Gold-Plated Necklace
There are few gold necklaces cuter than this one from So Pretty.
The So Pretty Gold-Plated Necklace is basically the perfect gold choker. Adorable and oh-so-stylish, this gold-plated choker + pearl pendant combo is simple enough to layer with other necklaces and jewelry, although it also looks pretty fantastic on its own. Plus, it's lead- and nickel-free, and comes in several different eye-catching designs.
Pros:
This piece is basically three separate necklaces, so it's very versatile.
Several on-trend designs to choose from.
Lead- and nickel-free.
Cons:
The gold tone is just a tad too orange-y for our liking.
Frequently Asked Questions
Can I wear my gold necklace with jewelry that's made from other materials, or will these clash?
That depends on what you're wearing, but generally speaking, mixing gold with hard stones or another type of material can add depth, substance, and serious style.
How should I layer my gold necklaces?
The trick is to mix it up, length- and thickness-wise. So, pairing a chunky gold choker with a thin gold pendant is a yes, but multiple chunky necklaces of the same length are a no.
Can I pair my gold necklace with earrings?
You can, but if your necklace is on the flashy or big side, it's best to pair it with small hoops or studs—or vice versa, if your necklace is small and dainty.