The Best 5 Hair Removal Strips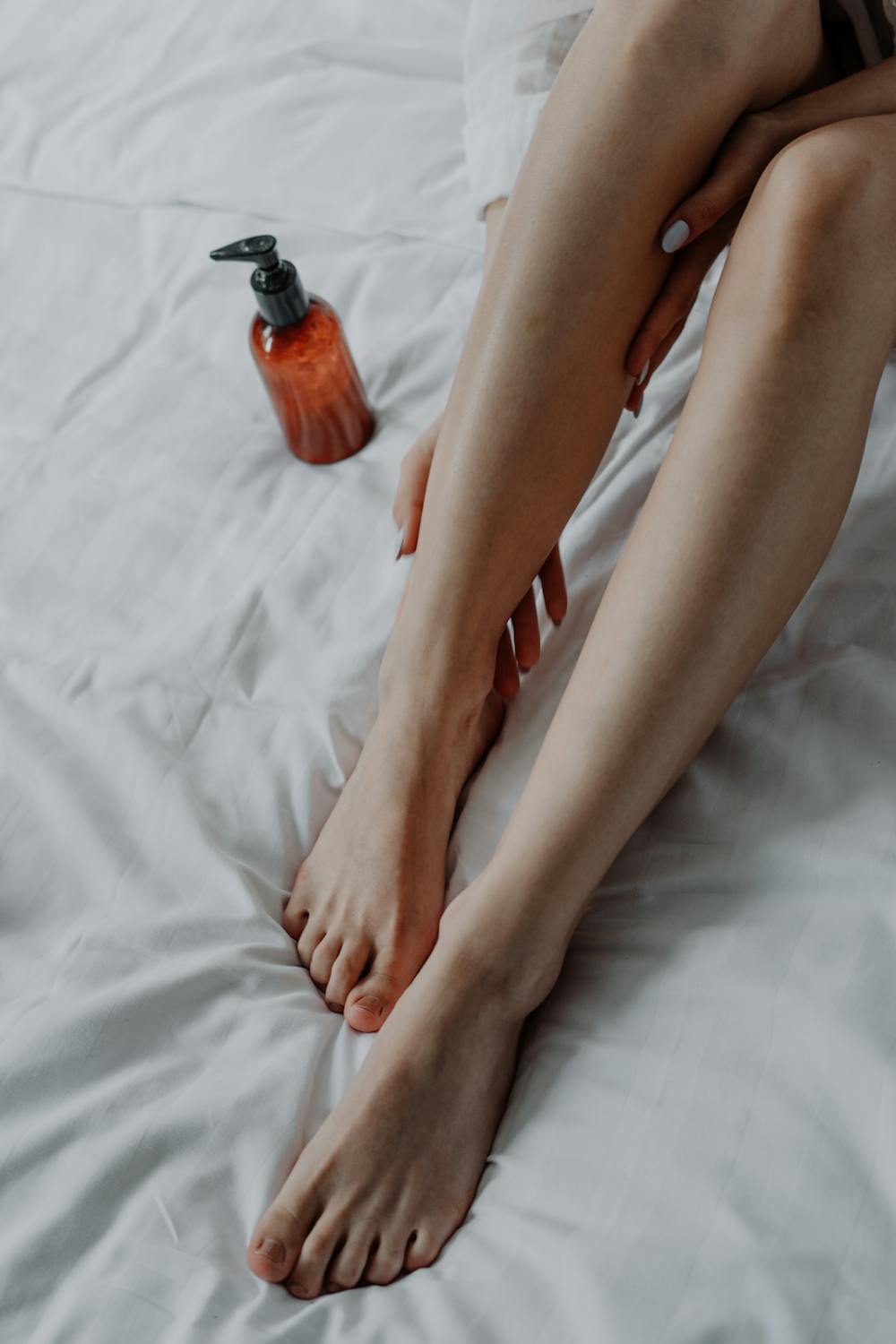 When not done correctly, hair removal can be painful, expensive, and result in ingrown hairs, redness, inflammation, and other skin issues. Which is why, if you're doing at-home hair removal, it's extremely important to pick a product that's proven to work well, not just the cheapest removal strips you see on the shelf at Target. Luckily, there are plenty of high-quality removal strips and kits available. Whether you have extra-sensitive skin, coarse, thick body hair that's tough to remove, or you simply want a product that's made with all-natural ingredients, chances are that there's a hair removal strip brand for your needs. Here are five of the best removal strips to pick from.
Nad's Facial Wax Strips
Strip away unwanted hair and relish your newly smooth skin almost immediately.
If you want to effectively remove unwanted facial hair at home, it doesn't get much more easy or streamlined than Nad's Facial Wax Strips. Crafted from natural beeswax and suitable for even the most sensitive skin types, Nad's strips conform to the curves of the face, resulting in super-smooth skin that doesn't look inflamed or irritated.
Pros:
Strips are the perfect size for upper lip and chin area.
Made from natural beeswax.
Awesome for those with sensitive skin.
Cons:
Depending on hair thickness, it might take a few tries to remove all hair.
Sally Hansen Hair Remover Kit
Sally Hansen is a legendary name in hair removal for a reason; these strips are quick, effective, and cover a good amount of ground, making them perfect for leg hair removal.
Put down the razor and pick up a box of Sally Hansen. The Hair Remover Kit is the beauty tool you didn't know you needed so badly; these pre-waxed, pre-cut strips are simply great at removing leg hair. Though the strips are larger (perfect for legs), they can also be cut if you want to use them for other areas of the body. It's unreal how silky-smooth your legs feel after applying and removing these strips.
Pros:
Hair stays smooth for up to six to eight weeks.
Easy to apply.
Strips are big enough to cover leg area, but can also be cut to cover other areas.
Cons:
You'll definitely want to exfoliate before using these and moisturize after, to help prevent ingrown hairs.
Parissa Eyebrow Shaper Wax Strip
With Parissa's Eyebrow Shaper Wax Strips, you'll get the clean, attractive-looking brows you've been hoping for.
Rather than plucking each individual eyebrow hair (which, let's face it, can be pretty painful), waxing is a great way to clean up and shape your brows. And when it comes to at-home eyebrow hair removal, nobody does it better than Parissa. Their Eyebrow Shaper Wax Strips work like a charm, removing hair quickly and easily from the brow and face area. Simply warm the strip between the palms of your hands, peel off, stick on, let sit for a second, strip off, and…say hello to the eyebrows of your dreams.
Pros:
Even if you're an at-home hair removal beginner, these strips are super-easy to use.
Contains gentle, all-natural ingredients: the backing on the strip is made from eco-friendly cellulose, so it breaks down in the environment.
Cruelty-free.
Cons:
For particularly stubborn, coarse hair, you may need to use more than one strip.
GiGi Facial Hair Removal Pre-Waxed Strips
GiGi Facial Hair Removal Strips work like a dream.
Nobody likes to have thick, black hairs sprouting all over your chin and mouth area. Facial hair may be natural, but that doesn't mean you have to have it. With GiGi Facial Hair Removal Strips, make unsightly facial hair a thing of the past—these strips are specifically designed to smoothly, efficiently remove hair on the upper lip, chin, eyebrow, and hairline. GiGi Removal Strips are made from soft, flexible fabric that perfectly conforms to the curves of the face, which means no ripping, tugging, or pulling to get the fabric to fit correctly. Also, these strips remove hair as short as 2 mm, and the formula is infused with soothing honey extract, which helps to calm the skin post-removal.
Pros:
Specifically designed for smooth, efficient facial hair removal.
Formula has honey extract, which helps to soothe the skin.
Strips conform to the subtle curves of the face.
You can remove hair as short as 2 mm.
Cons:
You'll probably have to wash your face a few times after using these; the wax tends to stick.
Mudder Hair Removal Strips
This Mudder hair removal set has enough strips to get you through a few summers.
Why settle for a box of just 20 hair removal strips when you could have a 400-piece hair removal set? This Mudder Hair Removal Set comes with 400 pieces in total, including 100 small wax strips, 100 large wax strips, 100 small wax applicator sticks, and 100 large wax applicator sticks. Plus, unlike some other cheaply made strips (we won't name names), these are made from high-quality non-woven material that's thick and durable, and not at all flimsy.
Pros:
Comes with a whopping 200 wax strips and 200 applicator sticks, so you'll be set for a while.
Material is high-quality and durable, not flimsy.
These are great for both face and body.
Cons:
The small applicator sticks are just a tad too small for our liking.
Frequently Asked Questions
How long can I expect results to last?
This depends on the type of hair removal strip you're using, but usually, you can expect to have smooth skin for at least three to four weeks.
How can I best prepare my skin for hair removal?
Prepping your skin before removal is crucial. Try taking a hot bath or shower first; this softens the hair and makes it easier to remove at the follicle level. Exfoliating is helpful, too, as this helps to slough off dead skin cells so that you can get the best possible results.
What can I do to take care of my skin post-hair removal?
You should always moisturize post-removal, either with gentle lotion or specialized aftercare hair removal products. It's also a good idea to avoid direct sunlight, sun tanning products, or any other potentially irritating skincare products for a few days after removal.