The Top 5 Nail Polishes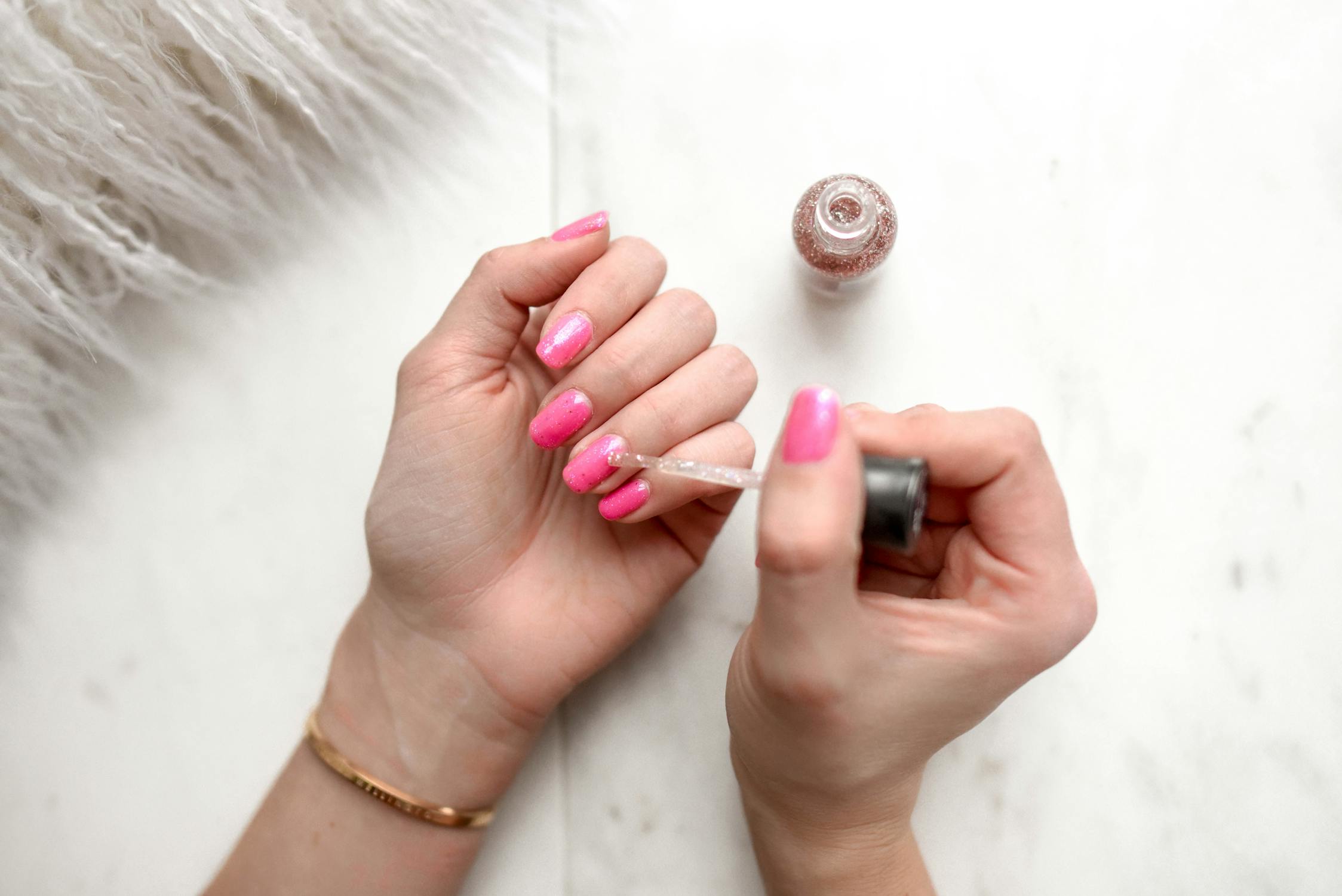 At home manicures not only save you precious time, but also tons of money. However, that starts with a great nail polish. What defines a must-have polish can vary based on your needs. For some people, that means rich colors, a quick drying formula, or non-toxic ingredients. Either way, the nail polishes below work for a variety of styles and budgets.
OPI Nail Lacquer Long Lasting Nail Polish
Just a coat or two and this polish will last for up to a week.
Besides being a well known name in the nail care game, this OPI nail polish is pretty long lasting. The formula is thick enough so all you need is one coat and you can go days or even a full week without it chipping. The light pink color and similar hues compliment most skin tones. This is a color you can wear for tons of occasions.
Pros:
The light pink color is universally flattering
Salon quality product you can use at home
Cons:
Works best when applied with an OPI base coat
Seche Vite Dry Fast Top Coat Nail Polish
This is exactly what your nail polish needs to flourish and last without chipping.
What's the point of a great polish if it's not finished off with the right top coat? Seche Vite is every beauty girl's top pick for a must have top coat. It works to protect your actual polish from annoying chips. It helps nails last longer and prevents that dull look that can happen to a bright, bold polish over time. Also, it provides a high shine finish. Regardless of what base coat you use, this top coat nail polish should always be your final step.
Pros:
Can dry in just one minute
The finish compliments all polishes
Cons:
Revlon Chip Resistant Nail Polish
Cut down on the frustration of enduring chipped nail polish with this anti-fade formula.
There's nothing more annoying than having a perfect manicure and then a few days later, you realize your nail polish has chipped. Luckily, Revlon's Chip Resistant Nail Polish can cut down on that disappointment. The formula has chip defiant and anti-fade technology so color can stay looking fresh much longer. This is really great if you want to prolong your manicure (who doesn't?) or if you work with your hands a lot and find your polish chips often.
Pros:
Polish applies smooth
Dries quickly
Cons:
The brush is thin and narrow
Cirque Colors Cruelty-Free Nail Polish
No need to worry about toxic, harmful chemicals with this polish.
Many nail polish brands are being eco-conscious of the ingredients they use, but Cirque Colors is one brand that really takes that seriously. This nail polish is vegan, cruelty-free, and doesn't include toxic ingredients (toluene, formaldehyde, parabens) that are commonly present in many other brands. On top of that, the polish is long lasting and gives a nice sheen, without being too shiny.
Pros:
Handmade in small batches
Available in a ton of bold colors
Cons:
More expensive than other polishes
Ownest Holographic Nail Polish
This polish makes it easy to embrace the holographic and glitter trend.
The glitter and holographic trend has been huge in fashion and that also extends to the beauty world, particularly with nail polish. Ownest's polish is highly pigmented and fun for those moments you want to truly stand out. The holographic nail polish really looks great when viewed from different angles in the sunlight. The color goes on smoothly and each coat dries down pretty quickly.
Pros:
Comes in a variety of colors
The brush applies evenly
Cons:
Requires up to four coats for full coverage
The bottle is extremely small
Frequently Asked Questions
How many coats of nail polish do I need?
Thicker, quality nail polishes may only take one coat, but most polishes require two coats for full coverage. That important second coat prevents the streaky look that can make a manicure look cheap or lead to chipping. In addition to the coats of nail polish, it's always best to apply a base and top coat to really make a manicure last.
How long should nail polish take to dry?
The drying time for nail polish can vary from a few minutes to 20 minutes. One way to speed up the drying time is with a quality top coat. This seals in your nail color and can cut drying time down by a few minutes.