The Top 5 Sandals for Women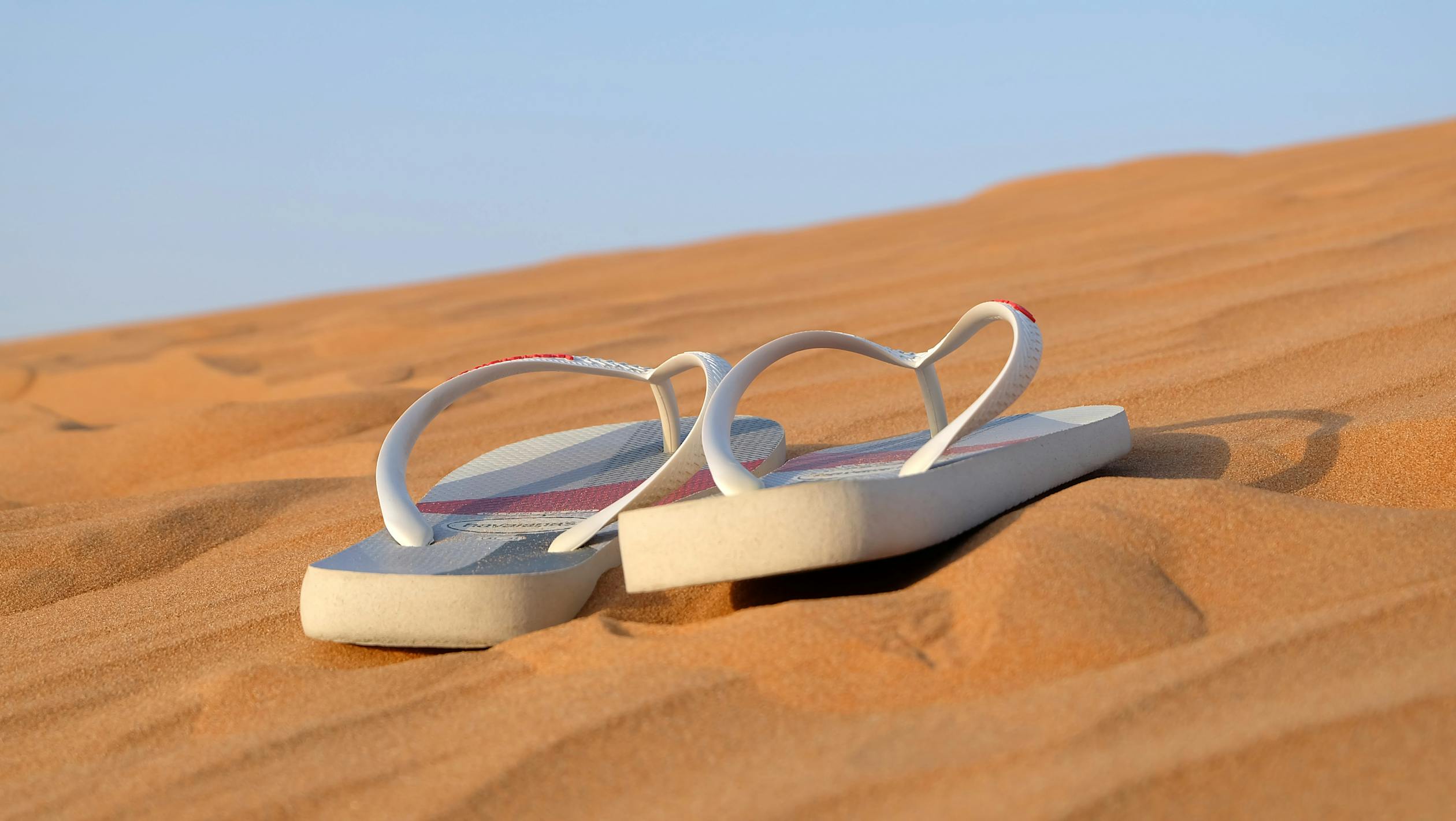 Cute sandals are an essential for most people and are especially important if you live somewhere hot year-round. There are many different kinds available from the more athletic sports sandals all the way to fashion-forward strappy sandals. During my pursuit to find the perfect pair of women's' sandals, I decided to try out the top 20 pairs available and narrow it down to the best 5.
Clarks Women's Breeze Sea Flip-Flop
Clarks Women's Breeze Sea Flip-Flop is the perfect companion that you can comfortably wear to the beach, pool, and even the grocery store.
If you want a slight lift but crave comfort, these Clarks sandals are for you. The heel is just 1.18 inches tall and the footbed has its cushion soft comfort technology. I picked this sandal as the best because it's comfortable, a good value, and still stylish without being too reminiscent of grandma's flip-flops.
The footbed has a cool design so these sandals look cute on or off your feet. These might be the most comfortable sandals I've ever worn, I ordered a half size down from my usual and they fit perfectly. I have bad feet so I really appreciated the cushy insole.
Pros:
Synthetic leather
Comfortable
Good value
Comes in 25+ colors
Lightweight
Adjustable strap
Cons:
Not available in half sizes
Birkenstock Unisex Arizona Essentials EVA Sandals
The Birkenstock Unisex Arizona Essentials EVA Sandals live up to their name and are super comfy, lightweight, waterproof, and can even be washed.
While these sandals aren't the most fashionable, they do offer a ton of benefits comfort-wise. The contoured footbed has four arches for even weight distribution and proper posture. I had my doubts, but in my tests I found that it actually made me stand more upright.
According to the manufacturer, this is because the deep heel cup cushions the heel bone while the toe bar encourages your feet to grip the sandals. Whatever the science behind it, these sure are comfortable. I feel like these would be great for adventuring because they're also waterproof and washable. For me, these fit true to size.
Pros:
Very lightweight
Waterproof
Washable
Odor-resistant EVA foam
Contoured footbed
Toe area seems roomier than most sandals
Available in 15+ colors
Cons:
Some reviewers had issues with the sole being too soft
TOMS Women's Majorca Cutout Sandal
TOMS Women's Majorca Cutout Sandal is a cute heeled option that would be great for any backyard BBQ, birthday party, or wedding.
If you want a more stylish sandal, check out this one from Toms. It has a 3.5-inch heel and the footbed is wrapped in leather and padded lightly to be more comfortable. I found the chunky heel much better than the typical stiletto type heel, and for this reason, I will actually wear these shoes more than once.
I chose the Drizzle Grey Leather because it's neutral without being boring, so it should match any outfit without much fuss. I threw these on when heading to a friend's birthday party with a flowy dress and it looked like I tried much harder than I really did. If that's not the perfect shoe, I don't know what it is.
Pros:
Comes in 9 colors
Side zip closure is easy to get on and off
The fabric lining makes them more comfortable
Not tight around the ankle like some cutout sandals
Cons:
Not suitable for wide feet
After wearing these several times they still did not stretch – be sure you get the right size in the first place
Adidas Women's Adilette Comfort Slide Sandal
The Adidas Women's Adilette Comfort Slide Sandal is the ultimate comfortable, easy to wear sandal. They're actually comfy enough to wear around the house as formidable slippers, or can be dog-walking shoes all-year-round.
Ah, the slide sandal. I always swore I'd never wear one again after these were huge in the 1990s. After reading way too many reviews I decided to go ahead and order these.
Wow, how wrong I was. These are probably the most comfortable sandals I've ever worn. They come in any color combo you can think of including glitter sandals great for even the girly girl in your life. I found them to be true to size, and they are great for everything from dog walking to trips to the nail salon.
Pros:
Comes in 35+ colors
Rubber sole and contoured footbed are comfy
Do not make your feet hot
Inexpensive
Cons:
No molded toe bed – these sandals are flat
Harder to grip with your toes – consider ordering a half size down to compensate
Blowfish Malibu Women's Granola
Blowfish Malibu Women's Granola is fisherman-inspired and will look adorable with shorts, jeans, dresses, or just about anything you can think of.
If you want an easy, cute flat sandal that goes with everything, I recommend the Blowfish Granola. It channels that earth mother feeling while actually being comfortable enough to walk around in all day – I took these on my vacation to Hawaii and wore them every day without getting any blisters.
I found these to be true to size but other reviewers who felt the top straps were too loose recommend ordering a half size up. I went with the white color and love the way they look against tan feet and a pedicure. You will not regret buying these stylish sandals.
Pros:
Comes in 6 colors
Made of synthetic leather
Super cute but versatile design
Faux cork sole is comfortable
Cons:
Not suitable for wide feet
Slippery when wet